Low inventory at the peak of the buying season is creating multiple-offer situations throughout the Wilmington real estate market. We realize that this can make the whole experience extremely stressful and frustrating for buyers, especially when they've already lost out on one (or more) offers. Sometimes this leads to buyers trying extreme tactics. We've seen some doozies, and there is one in particular that we feel we really need to address – extreme over-bidding.
DON'T be that home buyer in a multiple-offer situation.
Here's how it works. The buyer offers well over fair market value in order to out-bid the other buyers and secure the home, but what they're banking on is the appraisal coming in lower so they can return to the seller and say they'll only pay the fair market value. A bank will only fund a mortgage for a home at fair market value. When a buyer makes an offer on the home, they are agreeing to pay the price stated in the signed Offer to Purchase. Any difference is to be paid out of pocket.
When a home goes under contract, the seller is essentially risking the final sale of the home by taking it off the market until closing. A listing loses steam the longer it's on the market and the Under Contract status prevents it from being seen by other buyers. When the seller agrees to enter into a contract with a buyer during a multiple-offer situation, there's a good chance they'll lose the interest of the other buyers who will move on to other properties.
Promising to pay a set amount, fully not intending to follow through, is a waste of everyone's time and can cost the sellers money. When they realize they've been duped, they're terminating the contract – guaranteed. They were just in a multiple-offer situation. There is clearly a demand for the home. They don't need to negotiate with you.
Again, DON'T be that home buyer in a multiple-offer situation. Heck, don't be that home buyer ever – even if there is no multiple-offer situation. Do not make an offer on a home unless you are fully ready to pay the entire amount via a loan and/or checking account.
By the way, it's important to note that the highest bidder does not always win a multiple-offer situation. Sellers take into account source of funds, closing timeframes, and other offer terms. We've had sellers choose lower offers because they felt more secure with the payment than the highest bid. They felt the lower offer had a better chance of closing. Keep that in mind and don't get discouraged.
If you're thinking of buying a home in Wilmington or the surrounding areas, we're happy to help. Give us a call at (910) 202-2546 or reach out to us via one of the many forms on our website. You can also download our 60-page Buyer Guide for more great tips.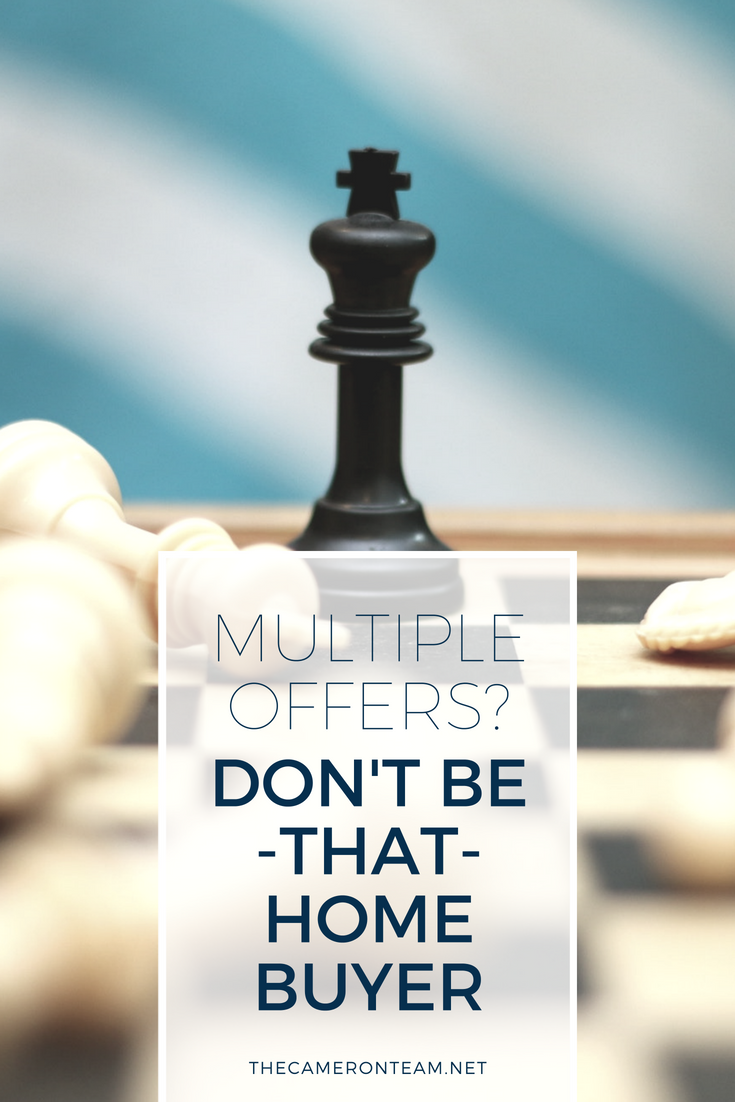 [the_grid name="Home Buyer Tips"]