In the eyes of a buyer, the value of a home goes down the longer it sits on the market. Market age incites questions, like "What's wrong with it?", "Should I risk an offer?", "Is my money better spent elsewhere?", etc. This is why selling a home can be a numbers game and why you want as many people to see it as soon as possible.
The bigger your marketing audience, the better chance the home will be discovered by a potential buyer (or their friend/family member). To reach your maximum audience, you need to take your marketing to the avenue that's seeing the most buyers – the internet.
It used to be that only computer owners were using the internet, but the rise of mobile phones has made it easier for people from all walks of life to access the World Wide Web and for this reason, the number of buyers shopping for homes online continues to rise. And where are the most internet users congregating? On social media.
The Value of Social Media
For many, social media is a significant part of their lives. Over 1 billion people use social media websites today. That includes nearly 8 out of 10 Americans who use the internet. We go to it for news, to catch up with loved ones, and to connect with friends and family across thousands of miles. It has even become a place to shop, get recommendations, and donate to our favorite charities.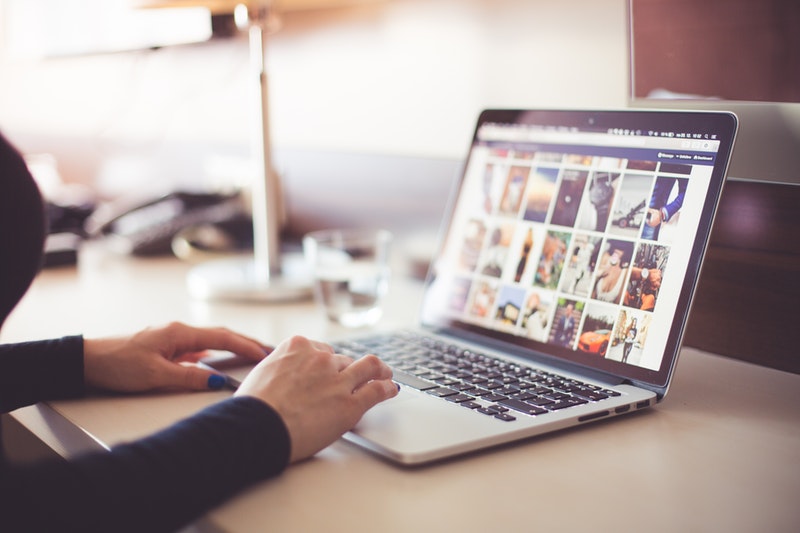 Social media is probably the easiest way to reach buyers and the most convenient way for them to "pass on the word" about homes for sale, because all it takes is a click of the "Share" button. In a PricewaterhouseCoopers (PWC) poll, 45% of digital buyers worldwide said that reading reviews, comments and feedback on social media influenced their digital shopping behavior. So getting seen on social media websites could produce a sale.
Not a Cookie Cutter Process
While all social media websites have one purpose – to facilitate the exchange of information and creation of new ideas – not all social media websites are the same. That's why advertising a home on them is not a cookie cutter process. Each site requires a different approach and not adapting can both jumble the message you're trying to send and reduce the number of people who see the post. Thanks to the algorithms social media sites use, if users don't interact with your posts, the less they will be shown, even when those people are your friends.
For example, Instagram users respond better to high-quality photos. They aren't going to the app to view wordy quotes or text advertisements, so the focus should be on strong images. It's also important to note that links are blocked in Instagram posts, unless it's a paid advertisement. So, having a smart workaround to make it easy for users to contact you for more information is important.
At the other end of the spectrum, Facebook users aren't as turned off by longer posts. If something catches their eye, they'll read a paragraph, especially if it's posted in a group. Videos are also big on Facebook. Native videos, those uploaded directly to Facebook, get 10x more shares than YouTube and higher engagement than videos posted on Instagram.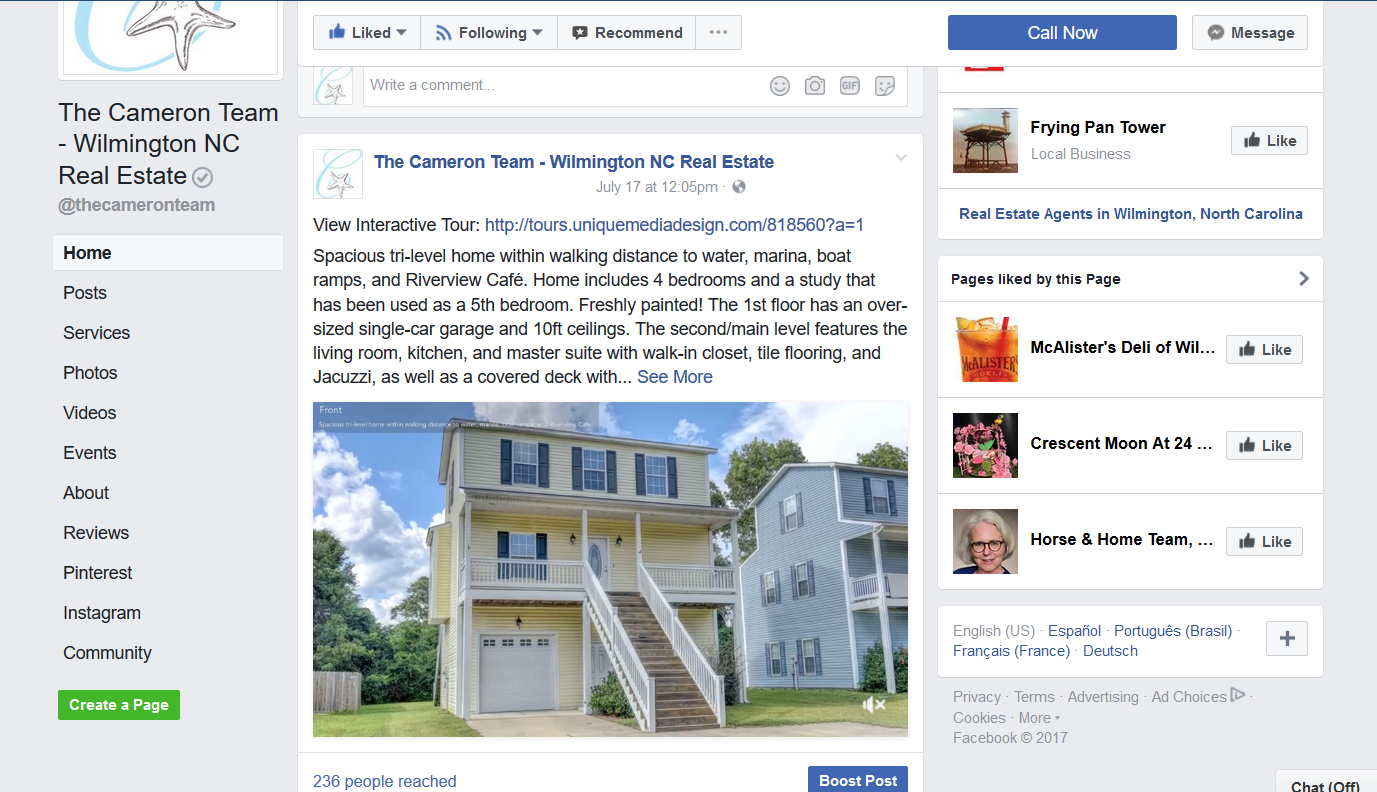 Each social media site has its own display requirements. A picture that captures a room perfectly on Facebook may leave out something important on Instagram. That's because pictures on Facebook are wider than those displayed on the picture sharing app. Similarly, a picture may look great displayed on Facebook, but will get cut off on Twitter where the default picture size for the feed is shorter. That's why it's important to optimize for each site.
Not only does the display format change from one site to the next, but audiences also change. LinkedIn has over 450 million users, but it's considered a Business-2-Business social platform. Anyone selling a house should not advertise there and expect to find a buyer. As Realtors, we use it to connect with other Realtors (among other professionals related to our field). If we're lucky, they may have a client who would be interested in one of our listings, but we don't advertise directly to buyers on LinkedIn. Another example is Pinterest. It drives over 25% of online retail sales and 93% of the users plan to use the platform to make a purchase, including 72% who use the platform to decide what they'll purchase offline.
The True Value of Social Media for Real Estate
Not entirely convinced that social media can help sell your home? Consider these stats:
We at The Cameron Team actively participate and share listings on numerous social media websites, both via team and personal accounts. We consistently see traffic from social media sites visiting our listing pages and have found qualified buyers this way too. If you are one of our sellers, we encourage you to join us on these sites and share your listing on social media. Below is a list of our main team profiles:
Facebook
Twitter
Google Plus
YouTube
Pinterest
Instagram
Every like and share helps, so please help spread the word!
If you are considering selling and would like to hear our full marketing plan, please give Melanie a call at 910.202.2546 or send her a message through our Contact page. Our marketing plan is multifaceted and designed to provide all the key features for maximizing your home's selling potential. You definitely don't want to pass over a chance to learn all about it!
Related Posts
[the_grid name="Home Seller Tips"]
Save