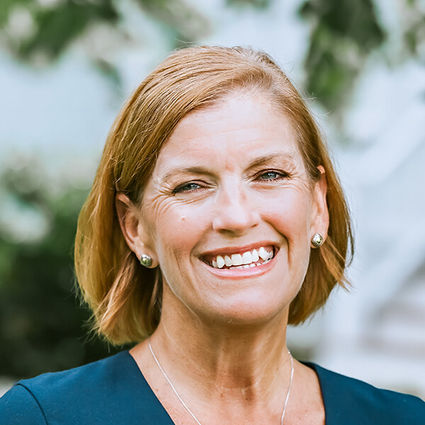 Melanie Cameron
Listing Specialist, REALTOR®
A little about me
Melanie Cameron has been a professional, full-time Realtor since 1994 specializing in the marketing and selling of residential homes in Wilmington and surrounding areas. Melanie is a Coldwell Banker Global Luxury℠ Specialist, ePro, and Certified Short Sale Specialist. She has been a consistent Top Producer in the Coldwell Banker system and honored in the Coldwell Banker International Presidents Elite Circle for multiple years for her outstanding production. Melanie and her team of professionals on The Cameron Team are ready, willing and able to handle all your real estate needs.
A North Carolina native, Melanie moved to Wilmington from Chapel Hill where she graduated from UNC-Chapel Hill in 1994. Melanie is married to David Cameron and has twins, James and Maggie, and 2 dogs, Max and Ruby. Read more about Melanie's background in the April 2019 issue of Cape Fear Producers.
Contact Melanie with any questions you may have about listing your home and owning real estate in the Greater Wilmington Area.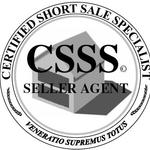 Save
Listings you'll love
with the expert advice you deserve
Our clients are awesome
and here is what they are saying
"Melanie and her team made my latest selling experience as easy as it could possibly have been. Excellent communication throughout the transaction and an absolute pleasure to work with. Nothing but good things to say about working with Melanie, and definitely recommend."
Rick Stevens
Wilmington, NC
"This is the 2nd time I have used Melanie Cameron in the sell of a home. I highly recommend her not only due to her years of experience but for her outstanding personality . She has done everything possible to make the selling of a home as effortless as possible. I regard Melanie not only as a professional at her job but as one who make you feel like she is a family member as well."
James Watson
Castle Hayne, NC
"Melanie and the Cameron Team are very knowledgeable, reliable, and helpful professionals who provided tremendous value to me as I navigated the sale of my rental property in Wilmington from another city. Melanie's knowledge of this volatile and rapidly changing market is impressive, as are her instincts. I would recommend the Cameron team to anybody selling a home and looking to maximize their opportunity while receiving exceptional service."
Patrick Roberts
Wilmington, NC
"As an out-of-state buyer in a challenging market, I was in the best possible hands with Melanie Cameron. I've bought and sold several homes and this was by far the best experience. Her extensive experience as a real estate professional and knowledge of the area plus her willingness to go above and beyond with efficiency and a smile was the reason I was able to close on a home in the area smoothly and with as little stress as possible. I would not hesitate to use her services again in the future, and I highly recommend her."
Kate Cathey
Hampstead, NC
"We were moving from out of state and we were referred to Melanie. What an incredible referral. She reviewed what we were interested in and what our needs were then set out a plan to review properties. That was just the beginning. Her unwavering negotiating skills and understanding of the market place got us into a house much sooner then expected, especially during this difficult market for buyers. And we love the house, it was what we were looking for. She also was a great resource for services in the area we could trust. She's an incredible agent and more importantly a wonderful person as well. Not enough stars for how we feel about her work."
Terri Contaxis
Wilmington, NC
"Sarah Mininni recommends The Cameron Team - Wilmington NC Real Estate: "Gosh. Where do I even begin? I reached out to them from some site I don't even know (Zillow, Realtor…etc.)- about a home that was fifteen dreams ago 😂. After realizing that wasn't what we wanted, Melanie and Tammy both came to our house, sat with me and discussed options. They were just absolutely amazing. I had a newly 1 year old at the time and they were so sweet and patient with me. After that meeting all of us kind of felt defeated because we just weren't sure what to do with us owning and looking with the market. They left and within twenty minutes they had found us a home in our dream neighborhood DIRECTLY across the street from our family. It was a new build so we didn't have to worry about contingent offers or anything. The stars aligned and prayers were answered. They just made it happen. Throughout the building process there was problem after problem- I would text Tammy and within minutes she had me grounded and calm. I will recommend this team forever and will never choose anyone else. Just kind, Jesus loving, classy women and I'm so thankful to know them and to have trusted them. They are gold!!!""
Sarah Mininni
Rocky Point, NC
"As a veteran Realtor Myself (28 years in the business) I have to honestly say that I have never encountered such compassion, professionalism and attention to detail in this business. Admittedly, things have changed tremendously since I retired; but this team delivers exceptional service, probably unmatched anywhere. Please take this into consideration when picking a real estate company to represent you (either as a buyer, or seller)."
Shirley Redd
Wilmington, NC
"Melanie was very professional in helping us sell our home. Her communication was great. We're happy with her service!"
Janice Lloyd
Wilmington, NC
"Melanie was wonderful to work with! She's always so professional and understanding! I will certainly call on her again!"
Kimberly Quinn
Wilmington, NC
"Quite simply, she was amazing. We had to sell an inherited house in an area we were unfamiliar with. She was able to tell us exactly what needed to be done and helped us do it. It was a nightmare situation that she helped us quickly resolve. I highly recommend her and the amazing team she works with."
Jason Lambert
Wilmington, NC