When you start the home buying process, you should have an idea of the size of home that you need. This will not only affect how much money you'll spend but can also determine the location and condition of homes to choose from. This is usually referred to as heated square-feet, but size can mean different things to different people, and sometimes when people are trying to move into a larger house, they're actually looking for something that better fits their lifestyle. So, this poses the question – is square-footage or layout more important when choosing home?
"Larger" as Ambiance vs. a Measurement
Size can mean different things to different people. When buyers say they want to go larger, they may be looking for a home that:
feels more spacious.
has more bedrooms.
provides extra rooms for hobbies.
is more functional or has more storage.
It's important to narrow down your needs and consider how they relate to your target size. If all you want is your home to feel more spacious, this can often be resolved with cathedral or vaulted ceilings and larger or additional windows that allow in more natural light. You don't necessarily have to add a significant amount of footage but make some tweaks to give you a different ambiance.
The Perks of Limiting Square-Feet
Needing a home with more rooms will always increase the square-footage but lowering the amount you add could save you a significant amount of money or get you in a better location (closer to the beach, work, etc. or in a community with amenities). Additional bedrooms or flex spaces (bonus rooms, recreation rooms, media rooms, etc.) don't need to be huge if the layout allows optimal usage. For example, smaller bedrooms don't feel so small when they're located off a flex space.
When Square-Feet is Misleading
The square-footage of a home is determined by exterior measurements. That number doesn't reflect interior quirks that may limit how that space can be used. For example, some floor plans have lofts with balconies and bonus rooms with short walls. These details could limit where you put a media center, set of shelves, or even an office desk. Likewise, there may be empty spaces that aren't very useful, like narrow nooks and additions that weren't well thought out (but still count as sq.ft.).
On a similar note, open floor plans don't always make the best use of square-feet. While the lack of walls makes a home feel more spacious, support walls, windows, fireplaces, built-ins, and odd sizing can limit how living room furniture can be set up. This comes up most frequently when a home has been renovated to make it an open floor plan and the wall removed was the one most suitable for a television.
Layouts Maximized for Efficiency
Some builders are better at creating layouts that make use of every square-inch of a home. Where one builder may put a large master bedroom with a sitting area, another may put a small master bedroom with his/hers walk-in closets. This approach doesn't just apply to the living space but attic and storage spaces, as well. If there's room for a drop-down attic staircase or an access door, they add flooring to make available for storage. This way, you're using the square-feet and not leaving extra space that likely won't be used for anything else.
When it comes time to create a search in the Multiple Listing Service or on your favorite real estate website, consider going a little smaller in the square-feet field. There may be a gem there that isn't as large size-wise but works due to the home's layout. Layout isn't always easy to convert into searchable values, so locating a good one may take manual digging, but the money savings and other advantages may be well worth it.
If you are interested in purchasing a home in the greater Wilmington real estate market, we are happy to discuss your needs and options. Give us a call at (910) 202-2546 or fill out our Perfect home Finder form.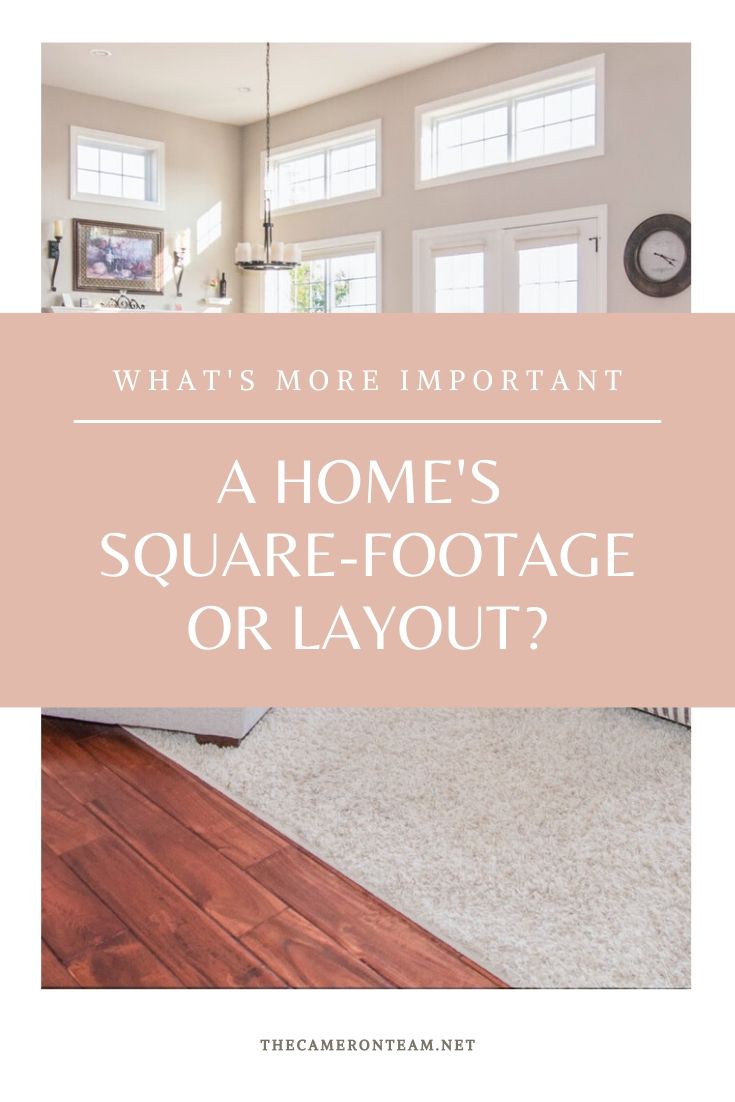 [the_grid name="Home Buyer Tips"]