There are many steps to buying a home and the first is getting preapproved for a mortgage, but what exactly does that entail? The infographic below explains what mortgage professionals most often require from those seeking a home loan and what buyers can expect to do to secure a mortgage. Now, it's important to note that the infographic states that a 5-20% down payment is expected but know that there are existing programs that require as little as 0% down. Not everyone will qualify for that, but it's definitely something to discuss with your mortgage broker/loan officer.
If you'd like a referral to a reputable local loan officer, don't hesitate to reach out to us. We have some great professionals that we've worked with, and we always give a couple of names so you can find the one that works best for YOU.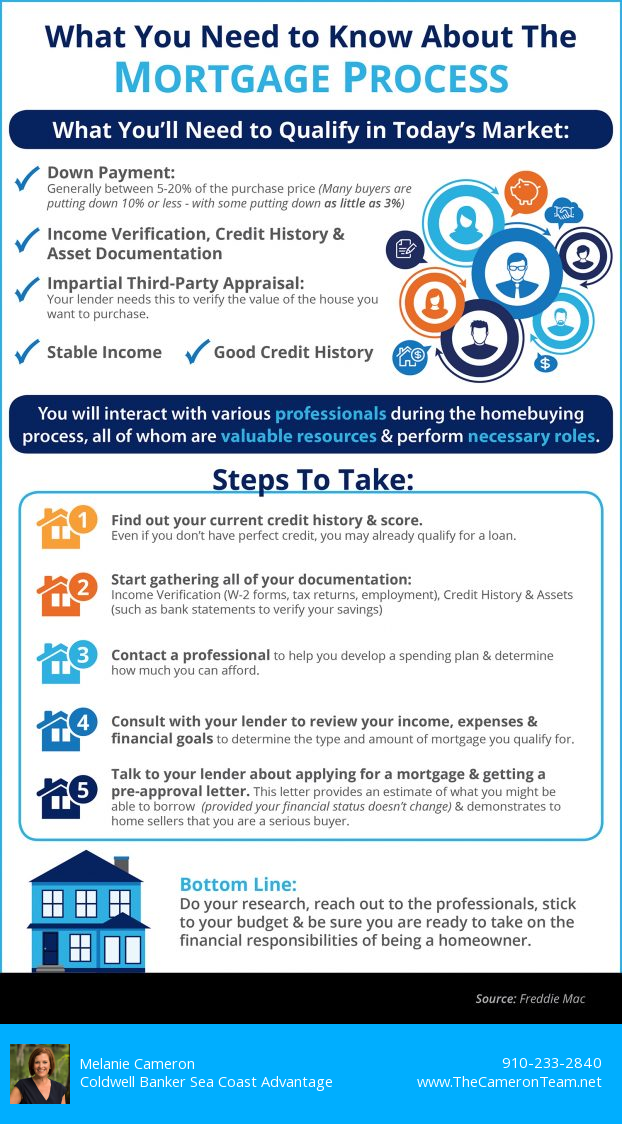 May 14, 2020
Home Buyer Tips
,
Buying a Home
,
Days on the Market
,
DOM
,
Home Buyer
If you have been searching for homes online, you have likely noticed that each listing page has a DOM or Days on the Market listed. This is how many days the home has been listed for sale. That includes days where it may have been under ...