Are you curious about local home loan lending practices? Would you like to know the type of mortgages most prominent in the Wilmington real estate market? Then, you should know about the Consumer Financial Protection Bureau's Home Mortgage Disclosure Act.
Since 1975, the Home Mortgage Disclosure Act (HMDA) has required financial institutions to collect and publicly report information about home loans. Collected information includes details about the mortgage (Conventional, FHA, VA, or RHS), the borrower's demographics (including race, ethnicity, and sex), a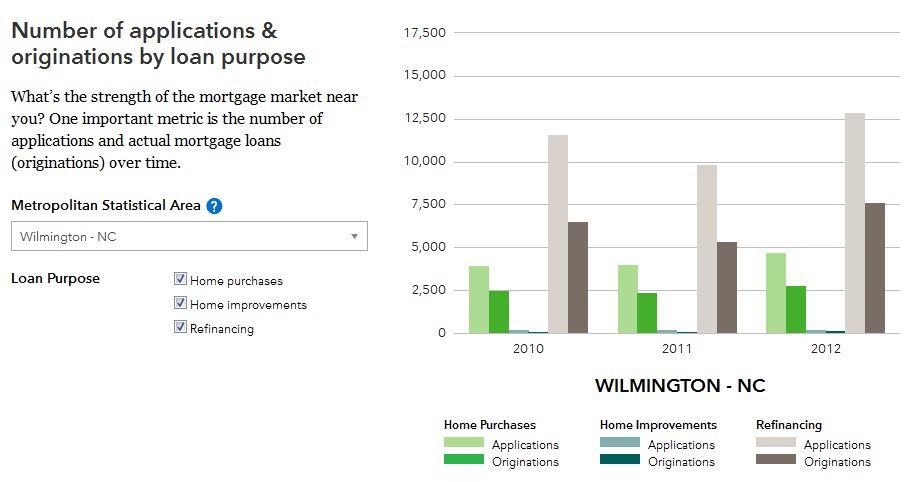 nd the lender. Its purpose is to look for trends in area mortgages and to monitor for lending discrimination.
Most importantly, the information collected for the HMDA can give insight into the health of the local mortgage and real estate market. If you'd like to see data specific to New Hanover, Brunswick, and Pender County, visit the HMDA website. There, you will find informative maps and graphs like the one to the right, which shows the loan purpose, number of applications, and number of awarded loans.
If you have any questions or would like the name of a reliable Wilmington area lender, give us a call at 910.202.2546 or visit our Contact page.