When you're building new construction on a budget, it's important to be choosy about which upgrades you commit to. While the perfect scenario would allow you to select every upgrade you love, that's not always possible. But how do you narrow down your list? Here are some upgrades we suggest you investigate at the time of building and our reasoning behind them.
Structural Elements
Thinking about expanding your family in the future or expect to need more space later on for other needs? Don't hold back on the floor plan with a renovation in mind later. Adding on a room, closet, or garage can be more expensive on an established house than during a fresh build. The addition may also end up looking out of place, depending on your home's design and materials, which could lower the market value.
Kitchen Cabinets
Choose the highest quality cabinets that you can afford and will be satisfied with. Kitchen cabinets are expensive to replace later on and tearing up the kitchen can be very disruptive for your household. It's best to get this room's bones exactly the way you want it before moving in. Hardware and other cosmetic details can be upgraded later.
Counters
Just as kitchen cabinets can be difficult and disruptive to upgrade later, so can counters. They can be problematic to cut and frustrating to fit just perfect, which could lead to additional costs later on. Paying extra for granite or another higher-quality countertop upfront definitely pays off in the long run. Luckily, many builders nowadays will offer deals on granite upgrades.

Bathtubs and Showers
I've known many plumbers in my time and there's one thing that I've heard them gripe about on more than one occasion – moving plumbing, especially if the home is on a slab. Tearing up a slab, tearing out a wall, trying to fit in extra pipe – it's not fun! It can also be expensive. So, if you want a separate shower or spa tub, or another design requiring extra piping, try to get it done during the build. Even if you don't have the upgraded fixtures put in right away, verify with the contractor that the current piping will be able to handle the extras.
Electrical Outlets and Light Fixtures         
Electrical is another upgrade that can be difficult to implement later on, because it can involve ripping out drywall and facing structural roadblocks that will prevent your ideal installation. While it's easy to upgrade electrical plates, pendant lights, chandeliers, ceiling fans, etc., you should still make sure that you get the optimal number of electrical outlets (interior/exterior) and light fixtures (especially recessed) during building. The same can be said if you need any cable or specialty wiring installed in the home. Prevent the extra hassle down the road.
Flooring
Not all flooring is created equal, and the flooring you choose depends on your personal preferences and lifestyle, but it's a good idea to get your ideal flooring in the main living areas installed during the build. Bedrooms and baths are easier to upgrade later than the areas of your home that will get the most traffic. So, if you can, invest in flooring upfront.
Paint
While paint is one of the easier fixes to make, it can pay off to invest in high-quality paint right off the bat, especially if you have an active home. High quality paint is easy to wash, fade resistant, and longer lasting. The less frequent you have to paint, the less hassle there is. No moving furniture. No paying a painter. No begging friends or family members to lend a hand. It's a relatively cheap and worthwhile upgrade compared to others.
HVAC and Other Systems
Paying extra money to make sure you have a reliable, energy efficient HVAC system will pay off in the long run, especially if you live in the South. It will save you money every month and prevent future repairs and maintenance. That really adds up for homeowners.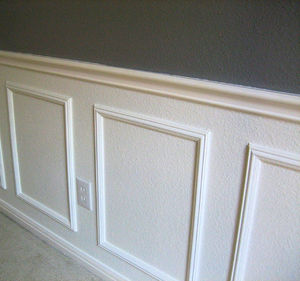 Similar can be said for shingles, hot water heaters, appliances, and insulation. Energy savers mean more money in your pocket. Luckily, we have some very good builders in Southeastern North Carolina that excel energy standards, so they may already be included.
So, what upgrades does this leave not to invest in? Crown molding, wainscoting, fancy light fixtures, high grade faucets, upscale windows or blinds, cabinet hardware, built-in shelves, extra landscaping, a sprinkler system, fence, etc. These are all things that can be added later.
Are we saying you shouldn't invest in any of them at build? No. If you really want or need them and can afford them, go for it! Otherwise, the key to a good build is investing in the things that can't easily be changed and that will save you money in the long run.
Have questions about buying new construction in the Wilmington area? Give us a call at (910) 202-2546 or send us a message through our contact page.
Related Posts
[the_grid name="Home Buyer Tips"]