After many slow years, the real estate market has returned and people are on the move again. North Carolina is one of the most popular states for moving, which is no surprise. And although the state has always been a fairly popular state to relocate, people are moving to North Carolina in a slightly different way and for different reasons nowadays.
How are People Moving to and around North Carolina?
So you just bought a new house and you're about to plan your move, where do you start? Well, it might be helpful to take a look at what everybody else is doing.
In 2015 and the years before it, most people moved in the summer. June, July, and August were hands down the most popular choice for moving by a wide margin. That changed in 2016 as more people were choosing to forgo late-summer moves, spreading them more uniformly over the months. (Deodorant companies are probably lamenting their dip in profits from less summer moves, but the nostrils of the people rejoice.)
Keeping in line with earlier years, Friday remained the most popular moving day, followed closely by Saturday and Monday. Sunday saw a decline year-over-year.
The takeaway: planning ahead can save you a lot of time and money. Most people in 2016 were moving into a larger home. Moves to one-bedroom homes only accounted for 25% of all moves, compared to 39% in 2015. Bigger homes mean more stuff and more stuff means more planning.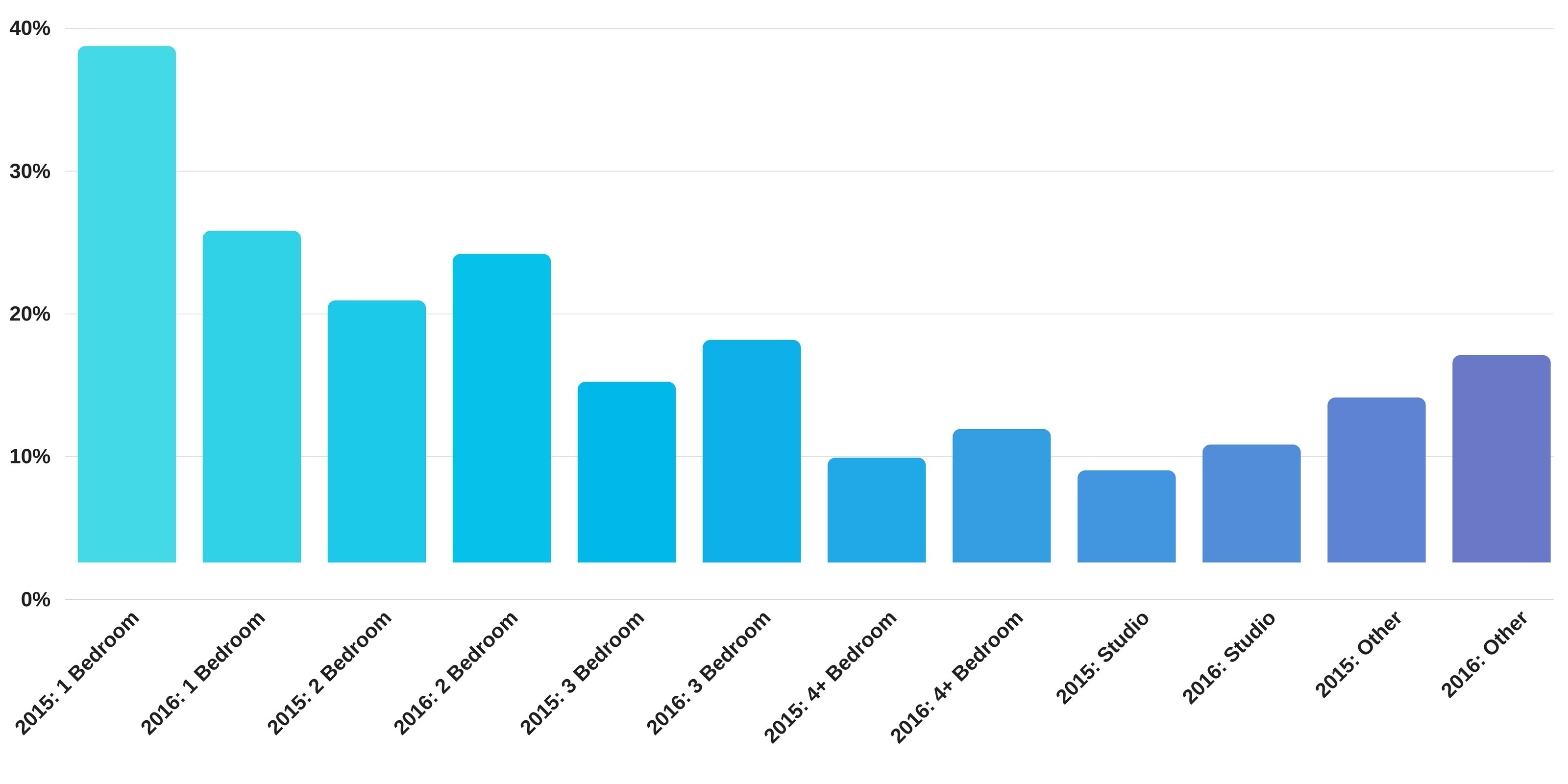 So whether it's your first move or your fourteenth, get a jump on it. Know the dates you want to move and plan to make the most of that time. If you're planning on using a professional moving service or renting a moving vehicle, reserve as far in advance as you're able and plan accordingly.
Moving companies are becoming a more popular option for people as they have proven to be more reliable than friends and family pitching in. As professionals, they move all your items quickly and safely. (That includes that heavy piece of furniture that stood in the same spot ever since you got it, because it was too much work to lift.)
The moving industry has retained high satisfaction ratings for the past decade. Only 20% of moves resulted in a claim last year (something was broken). And of that 20%, 99.9% were resolved to the customer's satisfaction before arbitration.
Most companies charge by the hour and according to the services you're renting, so try to minimize the time you'll need the equipment and extra muscle. Use movers only for the most necessary items that you can't transport yourself and have as much prepared when they arrive as possible.
Why are People Moving to and around North Carolina?
Two groups in the United States are moving to new states in large numbers: retirees and job seekers.
North Carolina is exceptionally appealing to retirees. Social Security income cannot be taxed, which isn't always the case with states. Property taxes are lower than the national average. The sales tax is near the national average. Other forms of retirement income are taxable, but North Carolina has large deductions for retirees. Housing costs are 82.1% of the national average, contributing to the low cost of living that is 3.7% below the national average.
Job seekers made up 55% of the people that moved to North Carolina in 2016. The rebound of the North Carolina economy has brought talent from across the country in droves and reflects the overall trend of the country. In 2016, 10.8% were moving because of a new job or transfer. 17.4% of moves were homebuyers moving from their current home to a better home or apartment. 12.2% were establishing their own household.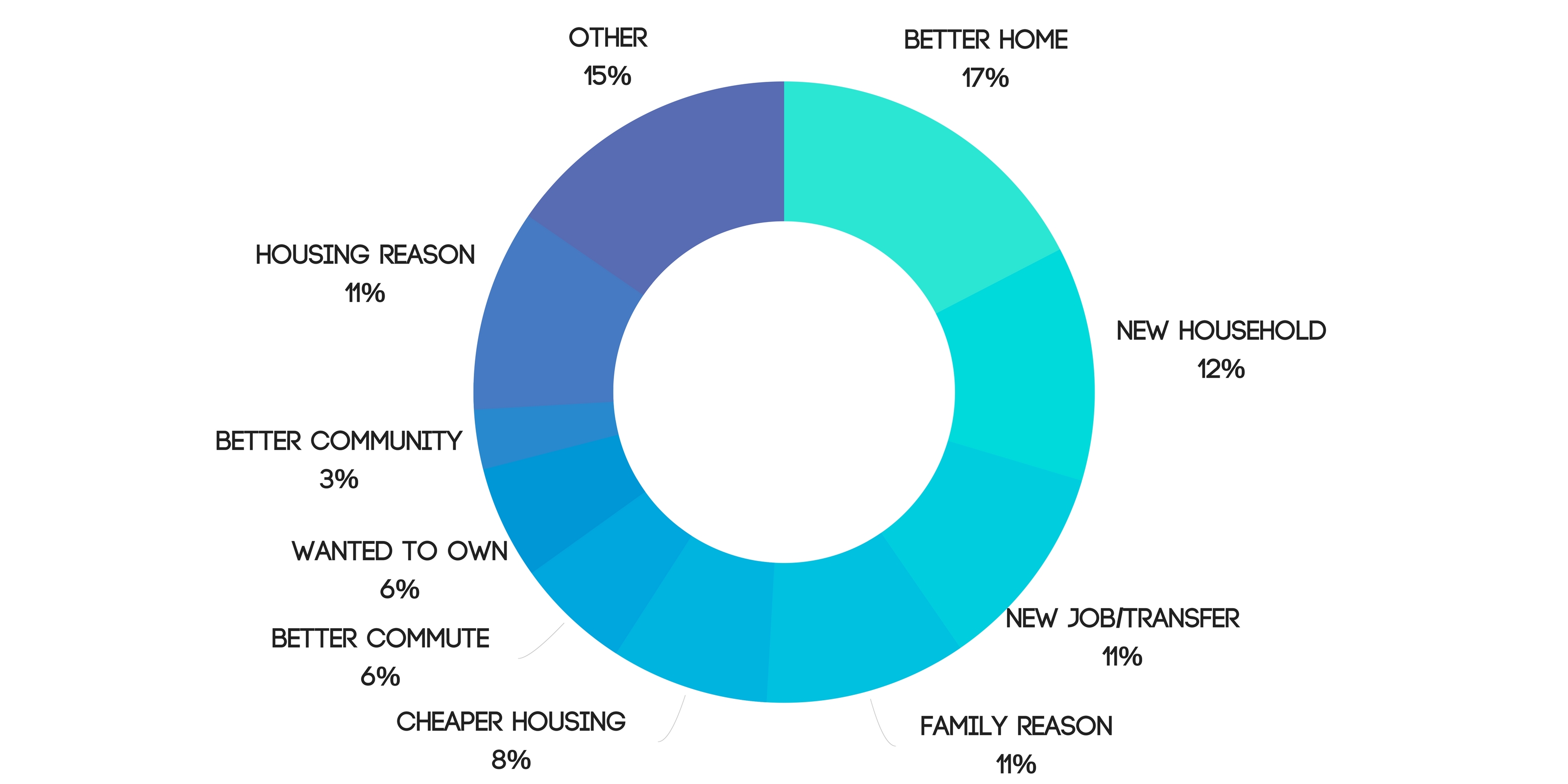 And those that live in North Carolina aren't going anywhere either. The state has one of the most positive migration flows of any state.
To summarize, moving can be complicated. There are things to pack, things to throw away, things to buy, and even more headaches that require a little aspirin. It's hard enough to move, but it's even harder if you're forced to worry about the house into which you're moving.
That's why it's important to have a real estate agent who can handle the cumbersome details of buying and selling your home. Real estate agents negotiate, research, market, and so much more, so their clients spend less time worrying and more time getting excited for moving day.
If you want to know more about moving trends in the country, you can take a peek American Moving and Storage Association's industry review or United Van Lines 2016 National Movers' Study. And if you want help selling your current home or finding your next one, you can call or send a message through our contact page.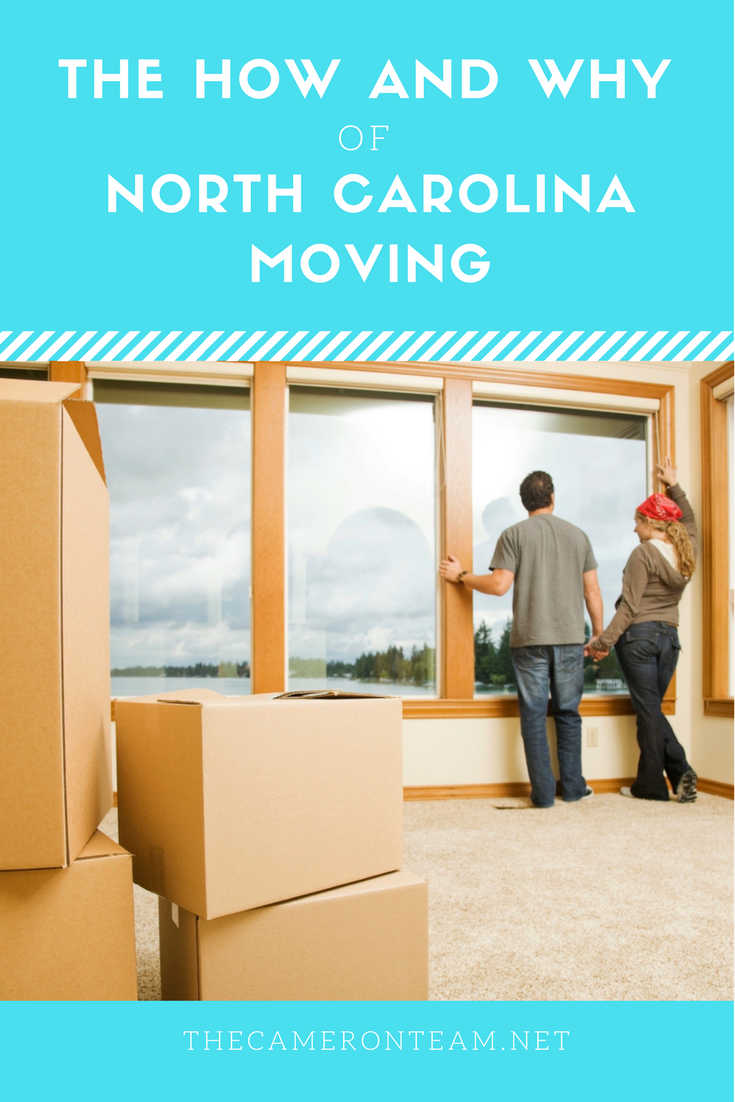 Related Posts
[the_grid name="Home Buyer Tips"]
Save
Save
Save
Save
Save
Save
Save
Save
Save
Save
Save
Save
Save
Save
Save