Are you a low to moderate-income home buyer struggling to save a down payment for a new home? You may be eligible to participate in a special loan program from Freddie Mac called Home Possible® Mortgage. For some time, this program has had one of the lowest down payment requirements on the market at just 3%, and it offers the ability to pay that down payment (plus closing costs) with sweat equity.
Sweat equity is labor performed toward the upkeep or restoration of a property. Under the guidelines of the Home Possible® Mortgage, provided materials and labor completed after the appraiser's home inspection and prior to the close of the home are equal to personal funds and count toward the down payment. The completed work should include repairs and improvements listed on the appraisal report i.e. items that once completed will raise the home's value. According to Freddie Mac, there is no limit on the sweat equity that can be applied to the down payment and closing costs, as long as the work is "completed in a skillful manner to support the appraised value—and is certified by an appraiser." View this brochure for more info on the process.
While this is a financing option for 1-4 unit properties, condos, and single-family homes, there are limits on the properties that qualify for the Home Possible® Mortgage. The location of the property determines income limits for buyers, so those wanting to buy aging homes in rural or underserved areas will see the most benefits. This map shows the limits by address. We recommend speaking with a Home Possible® Mortgage lender about which properties qualify for the sweat equity down payment assistance.
Also, keep in mind that there will be different requirements for manufactured homes. They typically require a larger down payment. So, if the property you are interested in is a manufactured home, make sure you inform your lender when you discuss your options. If you are unable to raise a full down payment with sweat equity, the program has flexible sources for down payments, meaning the funds can come from family members, employer-assistance programs, and secondary financing.
You can see a full rundown of the Home Possible® Mortgage here. Keep in mind, we are not mortgage experts – we handle the other half of the home buying process. However, we love to inform potential buyers that there are a variety of financing options out there.
If you would like a referral for a lender in Southeastern North Carolina who handles the Home Possible® Mortgage, let us know. We are happy to do all we can to help you purchase a home.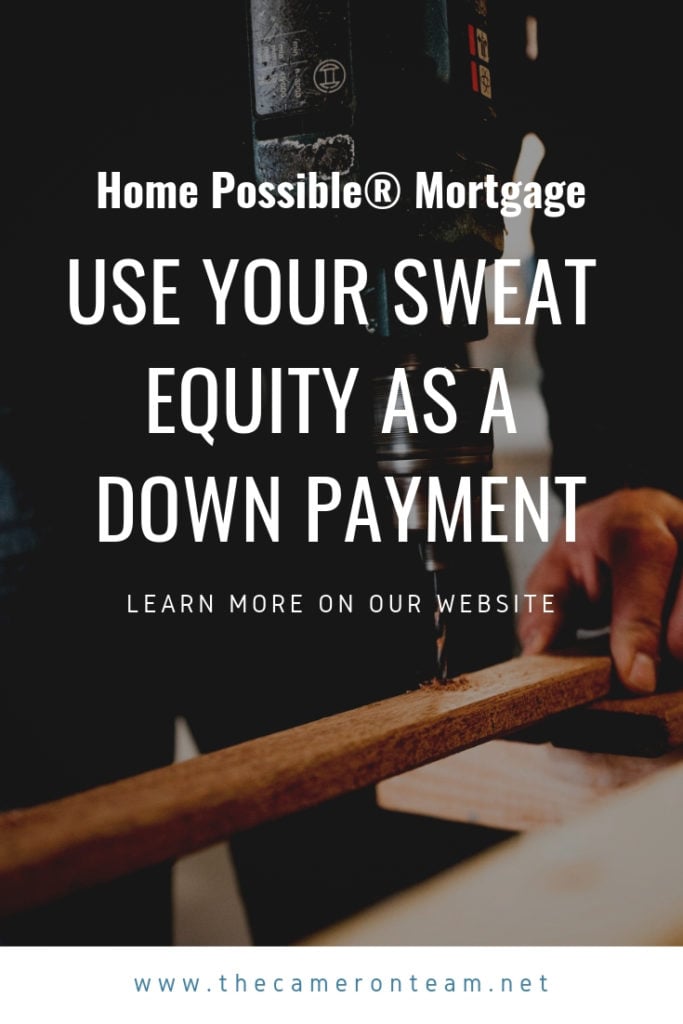 [the_grid name="Home Buyer Tips"]