You've been preapproved for financing. Now, it's time to find your home. Good homes go fast and if you don't want to miss out on finding the perfect property, you need to create a concise list of the best homes for you to view.  Here are our tips for doing just that.
1. Create a List of Wants and Needs
Usually buyers have an idea of what they want in a home, but we recommend that you sit down and write out a list. Really think about what you need to live comfortably, what you would like to have but can go without, and what feature(s) would be the tipping point if you had to choose between two homes. A clear outline of what you're looking for will help narrow your home search and keep you focused when looking at homes for sale.
2. Set Up a Home Search
Once you have a list of wants and needs, the next step is to setup a saved search to you always know when a new listing comes on the market or an existing listing enters your price range. There are many online websites that will allow you to set up a home search and get notifications. However, there are a few things you need to know.
1. Zillow is probably the #1 real estate website, but that doesn't mean it's the best choice. It shows up at the top of most search engines and is pretty quick to get new listings. However, it's not nearly as accurate as it should be. Sold, expired, and withdrawn homes are not always taken down from the site. It's also been built to display listings from multiple feeds, so it doesn't show nearly as many searchable fields as are available. So, while it may be a good starting point, it's probably not the best choice for a serious home search.
2. Not all websites update at the same time. The difference can be as much as a whole day. If you're shopping in a hot price range, a whole day can mean losing out on placing an offer before another is already in negotiations or accepted. Some websites will tell you in the fine print how often they update, others are just trial and error.
3. Browser search features can vary between desktops and mobile devices. Mobile searches, including apps, frequently have location-based search options. That means you can search for homes within a certain radius of where you're currently standing. This can come in handy if you're driving through your favorite neighborhood and see a home for sale. Just pull up the website or app and use the map search. You'll see all of the homes listed for sale nearby.
4. Any real estate site you go to will have a real estate agent behind the scenes. Even the ones that look like they have no affiliation are likely referring leads out to agents in return for a fee. Websites cost money to host and run, so they have to make income someway. If you're just looking and have no intention of viewing homes in person, enter a 555- phone number and a junk email when you sign up.
If you are actually serious about your search, go through your real estate agent's website or ask them to set up a Multiple Listing Service (MLS) portal for you. If you don't have an agent, now is a good time to get a referral from friends and family, or to check out online testimonials. If you aren't ready to settle on one agent, pick a site you like and stick to it. This will limit how many people contact you.
Please note: in the state of North Carolina, real estate agents that represent buyers are paid by the seller. Skipping a buyer's agent does not save you money as the commission is agreed upon when the home is listed. Also, if you are buying new construction, you still need to have representation. The onsite agent can be super helpful, but they still represent the seller and have the seller's best interests in mind, not yours. You should have a real estate agent before you visit a new community. Sometimes builders are not willing to recognize a buyer's agent if the buyer registers onsite without their agent. That means you, as the buyer, will lose your representation and the insight that brings.
5. The MLS is the best place to set up a home search. As the primary real estate hub, it has a robust search engine with many fields to choose from. Oftentimes, third-party websites limit these fields because there are just too many for them to handle. Also, some brokerages and sellers choose to not have their homes syndicated to third-party websites (Zillow, Realtor.com, ColdwellBanker.com, etc.), but buyers can still see them in their MLS portal. Realtors and their staff are the only ones who have access to the full MLS, so you need an agent to set up a portal for you.
3. Read Each Property Listing Carefully
Far too frequently, we receive showing feedback stating that the buyers really wanted another bedroom, a family room, or even a whole garage when it clearly states in the listing details that there isn't one. Either they didn't read all the details, or they didn't clearly communicate their needs to their agent. Whatever the case, seeing a home that didn't really fit their needs was a waste of their time, time that could have been spent viewing a more fitting home before it went under contract with another buyer. Know what you want (see first tip) and only pick out properties that fit that criteria.
4. View the Floor Plan
Many homes in our MLS are professionally measured. If there isn't a floor plan included in the pictures, there's a good chance there is one in the attached documents in the MLS. Don't overlook this. Not only does this show exactly how big the rooms are but provides a layout, so you know if the guest bedrooms are right next to the master suite or if the back yard is accessible from the main living areas, etc. These details can be important and reviewing the floor plan may reveal issues that you haven't considered yet.
5. Review the Property Disclosure and Attached Documents
Every property in the MLS, depending on the type, should have disclosures. Homes should have a residential property disclosure that includes info about the homeowners' association (HOA), as well as a disclosure explaining the mineral, oil, and gas rights to the land. It's incredibly important to read these disclosures before making an offer on a home. They can identify additional expenses that may arise in the future. For example, on the property disclosure, the sellers are supposed to reveal known issues with the major systems of the home. Even if they list none, you should consider the age of these systems. If the roof is 15 years-old, it could very well be nearing the end of its lifespan, which would be something you'd have to pay for in the next few years. If you aren't ready to do that, you may want to pass on viewing this home.
Also included in the attached documents, there should be additional forms for any homes that are relocation properties. When a seller decides to move with the assistance of a relocation company (often due to a job change), all parties involved must follow certain guidelines. The relocation forms explain how offers are to be made, what the timeline for closing must be, and if the seller will accept contingent offers (usually the answer is no). If the guidelines don't meet your needs, you'll want to pass on viewing that home.
6. Read the Restrictive Covenants
Restrictive covenants (a.k.a. covenants, conditions, and restrictions) are rules and regulations placed on property in a community. They are meant to preserve the value and enjoyment of all adjoining property. They most often come to mind when discussing HOAs; however, a community does not need to have an HOA to have restrictive covenants. These documents are recorded with the county and are public records. They may be as simple as limiting livestock and farming, so people aren't raising cows or growing crops in the neighborhood, or they may be very detailed with a focus on architecture, fences, and exterior buildings in order to keep up the original appearance of the neighborhood.
In our area, it's common to see restrictions on parking a boat or RV in the driveway or back yard. Some communities forbid RVs and boats, while others limit them to the back yard where they can't be seen. Again, a community does not need an HOA to have restrictive covenants, and we have found some communities in the Wilmington area without HOAs do not allow owners to park RVs and boats in their driveways. So, make sure to read these. Your real estate agent should be able to provide these documents upon request.
7. Cross-Check the Schools
If schools are important to you, you can search for homes for sale in a specific school district, but we always recommend you cross-check it with the school system. Ask if there are any proposed changes and what educational options are available. Redistricting does occur, and we don't want you buying a home in a specific school district only to find out later that this has changed.
8. Check the Crime Reports
Real estate professionals can't tell you an area is "safe" or "not safe". It's considered steering, which is against Fair Housing laws. Not everyone has the same definition of what's safe or not and a conflict of definition could lead a breech of those laws. However, buyers can view public records and online local crime maps, as well as the National Sex Offender database, to determine if they feel safe living in an area.
9. Use a Real Estate Broker
We may be a little biased, but it's hard to ignore the facts. Real estate brokers are usually the first to know about Coming Soon listings, builder incentives, and new communities, because they are the largest source of buyers. They can also help you avoid financial pitfalls as you move through the buying process. It's their job to not only be educated on the most common property issues buyers face, but also local improvement projects that may affect quality of life. So, working with a real estate broker can be advantageous to you.
If you're considering buying in the greater Wilmington area (Brunswick County beaches to Sneads Ferry), give us a call or send us a message! We're happy to discuss your options and the services we can provide you.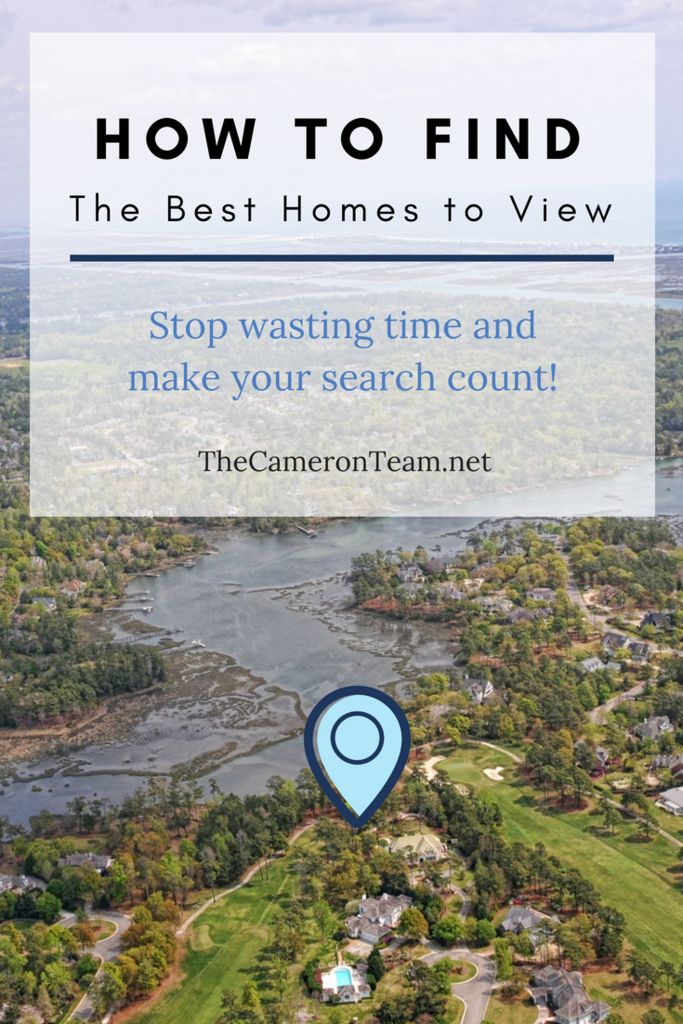 [the_grid name="Home Buyer Tips"]