Starter homes are the first properties that the median entry-level home buyers can afford to purchase. They fall within the lower third of a market's valuation, which means the price range can vary from market to market. A starter home in San Francisco has a median price of $820,550 while the median cost of a starter home in Boston is $294,933. Starter homes here in Wilmington usually come in at $200,000 and below, but a national trend of decreasing inventory is making it increasingly harder to find starter homes. The good news is that fall is the best time to purchase a starter home.
Higher Inventory
During the summer, starter home inventory is the lowest across the nation. A study done by Trulia in 2017 revealed that starter home inventory dropped more than 20% during the summer, but then rose dramatically to peak in October. While each market is different with some even straight up defying national trends, our local inventory in Wilmington mirrors this growth in starter home inventory during the fall. This is the best opportunity to see a variety of homes for sale.
Lower Prices
According to Trulia's study, late winter and spring present some of the highest home prices of the year. Starting in January, prices decrease until they stall out between February and April before taking a tumble in May. From there, prices trend downward even further until they reach the lowest in October. Due to Wilmington's role as a vacation and retirement destination, prices don't decrease as drastically between spring and summer, but we do see a median price decrease come fall. Some of these are homes that were originally listed overpriced during the peak summer sale months. When they don't sell, urgency kicks in and the owners lower the prices closer to fair market value. As a side-effect, this brings more homes into the starter home price range. Between September and December is the best time to find the lowest prices.
Less Competition
Not as many buyers are in the market during the fall. Once the school year begins, most families want to hold off on moving into a new home. This works out great for anyone who's willing to take the leap or isn't limited by school schedules. Few buyers mean less competition and decreased chances for multiple-offer situations, but good homes still go fast. Therefore, make sure all your financial ducks are in a row so you can make an offer right away.
Conclusion
If you're ready to take the leap into purchasing your first home, let us know. We LOVE to work with new home buyers and if you aren't in the Wilmington area, we can connect you with a well-qualified Realtor in the area you want to be. Send us a message or fill out our Perfect Home Finder form.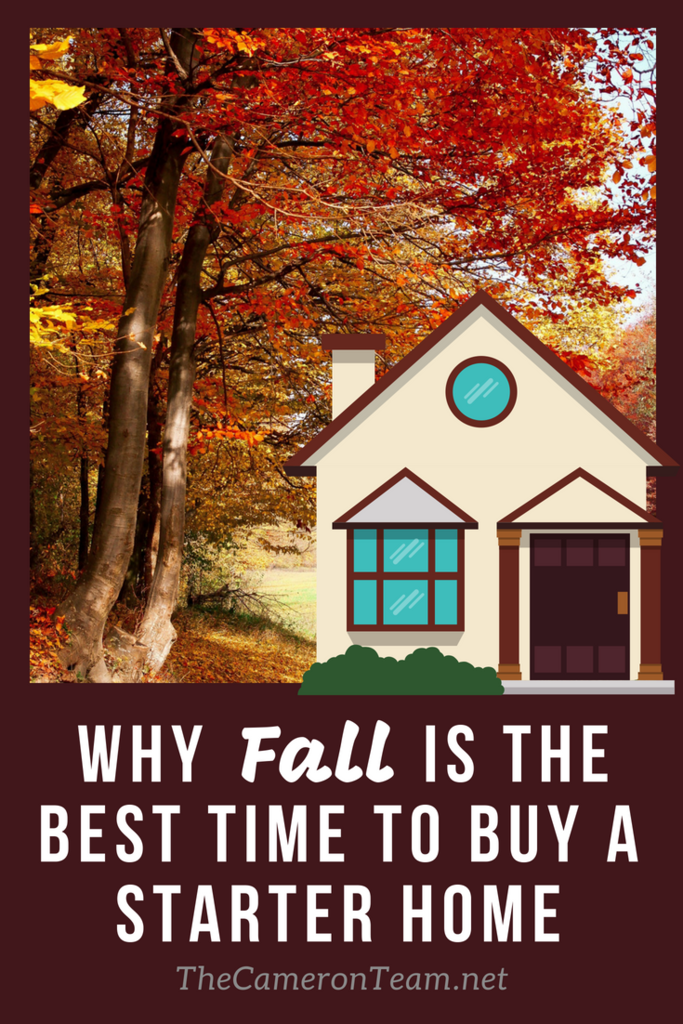 [the_grid name="Home Buyer Tips"]