The new year is coming, which means many people are thinking about everything they hope to accomplish during the next 12 months. If buying a home is a goal for you, there are a few things that can help improve your purchasing power in 2019. These are simple changes and additions to your existing routines (beyond the traditional saving money from every paycheck, etc.) that you may not have considered but could have a positive impact on your buying experience.
Round Up
Depending on your income, you may need longer than a year to save for a down payment. If you're lucky enough to qualify for a no-down-payment loan, you'll still need extra cash to pay for some closing costs and moving-related services. One of the easiest ways to start saving is by rounding up your current purchases to the nearest dollar and placing the difference into a savings account. There are some apps and bank services that already let you do this, but they often charge a fee; so, you may find it better to do it manually. It may not seem like a big amount at first, but it will soon add up to a significant fund.
Collect Rebates & Cash Back Offers
Even when you're saving money, you still have to shop. So, why not get money for doing it? Apps like Ibotta (good for groceries) and Ebates (great for everything else) let you get money back by shopping at popular businesses. Ebates even has a browser plug-in that will notify you when you are at one of these stores online, so you never forget to take advantage of an offer. It makes it incredibly easy to earn anything from 1% to 10% cash back. One year, I used all the money I made to buy most of my Christmas presents, so the $$ does add up. In full disclosure, it does take a little extra time scanning grocery receipts on Ibotta if your rewards card isn't supported, but it's worth it.
Build Some Credit
If you don't have much of a credit history or feel like you could have a better score, there are steps you can take to build it up. One of those is signing up for a credit card. As someone who didn't have a credit card for a long time, because I didn't want the temptation, I wasn't a huge fan of applying for one when I started prepping my credit to buy a home again. If you let a credit line sit, it doesn't always help your score, so I knew I'd have to use the card to some degree. The key to having a credit card without falling prey to overspending is to use it and then pay it off the same month. So, I only used it when I already had the money in my bank account to pay the bill. I got a cash-back credit card, so I was essentially using the card for that benefit. Doing this really helped to raise my score.
It's important to note that I didn't choose a credit card from one of the many offers I received in the mail. Instead, I went through Credit Karma. They have a service on their website that gives you approval odds and details on rewards and fees. They had side-by-side comparisons for multiple credit card companies, so I felt more confident that I was choosing the best card for me. By the way, if you aren't aware, Credit Karma allows you to check and monitor your credit reports for free. If you aren't already doing this, you should be.
Establish a Payment Plan for Student Loans
Nowadays, it seems like everyone has thousands of dollars in student loans. For a long time, I qualified for no payments on mine. Granted, I was still making payments, but I didn't have a payment plan in writing and that was not going to benefit me when it came time to apply for a home loan. Lenders want to see a consistent payment of a certain quantity. You can always pay more than that amount, but you should have paperwork that says you are required to pay a specific total every month.
Pay Off Small Accounts
If you have small accounts, like store credit cards or the tail end of an automobile loan, pay them off. This will help lower your debt-to-income ratio, which is one of the requirements for a home loan (See "How to Calculate My Debt-to-Income Ratio"). Ideally, this should be 36% or lower. However, depending on the program, it can go up to 45%. So, let's just say, the lower, the better.
Season Your Funds
If you're receiving a gift from family or friends for your down payment, working a side job, or pulling money out of investments to make the purchase, it's best to get that money in your bank account sooner rather than later, because it's a big red flag for lenders if it appears you had a lump sum of money appear out of thin air.  They want to make sure that you can afford your monthly payment and any money you're using isn't coming from a second loan. A second loan could throw off your debt-to-income ratio and would give an additional party claim over the property if you should default on payments.
To season your funds, deposit the money in your bank account and let it sit for 60 days before applying for a loan. The lender will ask to see the past 2 months of bank statements. They'll see the money has been there for a while and won't be concerned. 60 days is also ample time for a 2nd loan to appear on your credit report.
Keep in mind, if you do receive a gift from a family member or friend and it hasn't seasoned, a good paper trail is key to getting it to pass with a lender. The gifter may need to write a letter or fill out a form and have it notarized. Best to allow them ample time to do that. You can also draw from some investments without penalty but if you aren't sure and have time, why not just season the funds?
Conclusion
Building credit and lowering your debt-to-income ratio can shave thousands off your home loan.  Oftentimes, just a few tweaks and thinking ahead can help both. Even if your finances are in good standing and you're all set on a down payment, it's always good to have extra money for moving. You never know what hurdles you may run into.
If you're thinking about buying a Wilmington area home in 2019, give us a call or send us a message through our contact page. We are happy to answer all your questions about buying a home. We can also refer you to some great reputable local lenders if you need some direction on where to get started on your finances.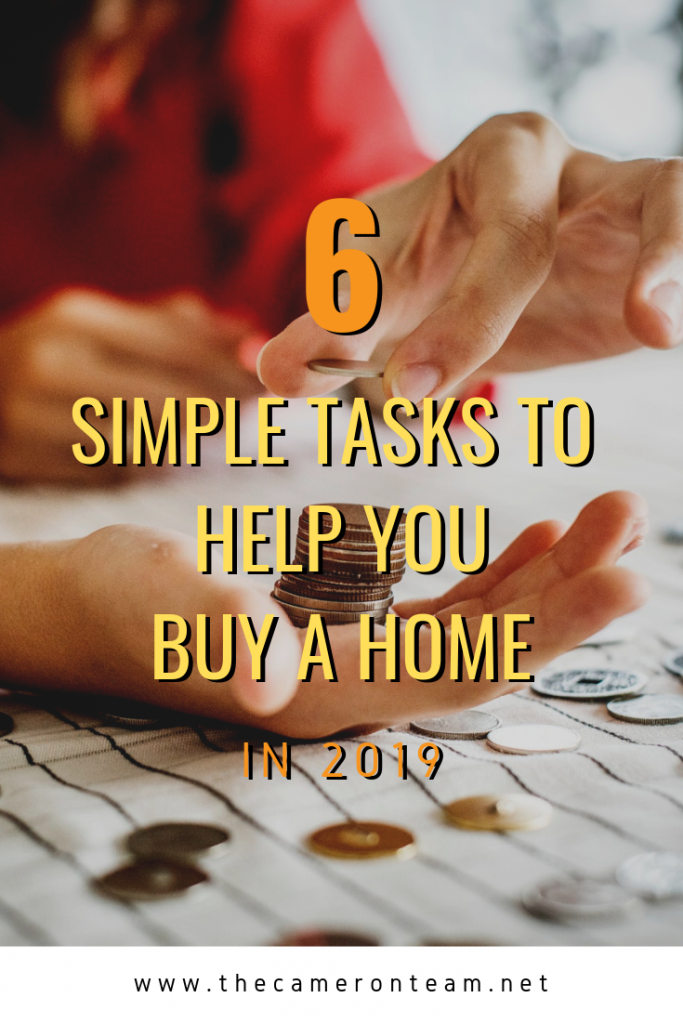 [the_grid name="Home Buyer Tips"]