Thirteen years ago, I bought my first home. I was in my 20s and it was an exciting process. I have since started a family and after years of what feels like living on top of one another, we decided it was time to move up. Going through the moving process with so much more stuff felt like a giant game of Tetris. Some of the moving tips I learned during my first move came to memory. Others were discovered through this round, though sometimes later than I wished.
While there are many blog posts that provide moving tips, I wanted to share some from my own experiences.
Note: Links on this page will take you to Amazon to view more information about the product. These are affiliate links. If you choose to purchase on Amazon, the author of this blog will earn a small fee. This costs you nothing. It's like a high-five for providing good content. 
1. Overestimate the Number of Boxes You Need
We initially ordered boxes from Cheap! Cheap! Moving Boxes. While they were some of the cheapest packing boxes we found online and in store, 40 boxes did not go as far as we imagined and buying all we needed would have been expensive. So, we took a few alternative routes for the rest.
If you are looking for moving boxes, consider:
Ordering everything online. Knowing that it would get me boxes for packing, I felt more motivated to buy groceries and other items online the months prior to and during the home buying process. Those shipping boxes worked well. I just made sure to reinforce the bottoms with some extra packing tape.
Asking your real estate agent for help. I work on a real estate team that's part of the largest real estate company in Southeastern North Carolina. We have multiple methods of communication, and it is not uncommon to see a message offering or searching for free moving boxes every week or so. Buyers will move in, unpack their boxes, and willingly pass them along to others to save themselves the work of moving the boxes to a recycling facility. If you are in the same location as your agent, it does not hurt to ask if they will keep an eye out for these emails. If they pass one along, do not hesitate to call. Free boxes go quickly.
Reaching out to a friend who works at a store or warehouse, or stopping by their customer service. Some stores receive credit for recycling their boxes, so it is policy to ship them back to the distributor. However, there are plenty of stores that will give these boxes away if you pick them up at a certain time or day. Little birdies have mentioned Walmart and Target as possible sources. You just need to ask.
Monitoring Facebook Marketplace, LetGo, and Freecycle for free moving boxes. You can even post in community Facebook groups that you are in search of (ISO) moving boxes. If you do the latter, make sure you mention which area you are located in to help other users who may reply. Unless you are willing to drive, it helps to narrow the scope of your search to your immediate area.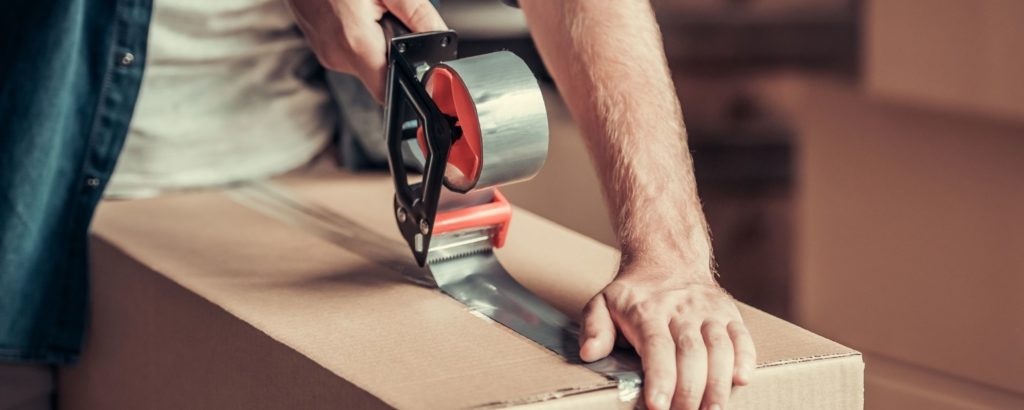 2. Use the Quiet Tape
The house we moved from was under 1,100 sq.ft., and you could hear everything, including the loud ripping sound of packing tape. That made nighttime packing difficult with two young ones in the house. About halfway through, we changed brands and discovered packing tape does not have to be obnoxiously loud (it's the little things).
Scotch Sure Start Packaging Tape comes off smooth like butter. It helped me get a lot more done at night. It also was easier to get off the roll and just as strong as the other brand we were using.
3. Keep Small Wires Untangled with Glad Press'n Seal
Our daughter has fairy lights that hang from the upper portion of her bedroom desk. If you are not familiar with these lights, they are tiny LEDs on a thin strand of wire. They can easily get tangled and broken. To keep them from getting tangled during packing, I used Glad Press'n Seal Wrap (you may already have a roll in your pantry). This technique can be used on anything thin and long that you do not want to tangle (jewelry, garland, cords, etc.). To do this, layer it between the wrap.
For example, here is how to wrap fairy lights:
Lay down a piece of the wrap and put one section of the lights on it (you can curl them a little bit to get more on the paper).
Lay down a second piece of wrap on top of that and press down to seal it.
Put the next section across the paper and put another piece of wrap down on top to seal it in (keep doing this until you reach the end).
Finish by gently folding the paper and strand to fit it neatly in the box.
4. Use Blankets and Towels for Padding
We have accumulated a lot of blankets over the years. Most of them were hand-me-downs and gifts when our children were born. Normally, throwing them all into a box would create one heavy load, but we found a way to spread it out.
When it came time to pack fragile items (stained glass, an antique wall clock, teapot, etc.), we used blankets and towels for padding. This helped us save money on packing paper and bubble wrap and helped spread that weight around. Just make sure you do not over-stuff your boxes, because a blanket squashed against cardboard is also pressing against the fragile items it is there to protect. If the cardboard is bowing, that is a sign the box is not big enough (or the blanket is too thick).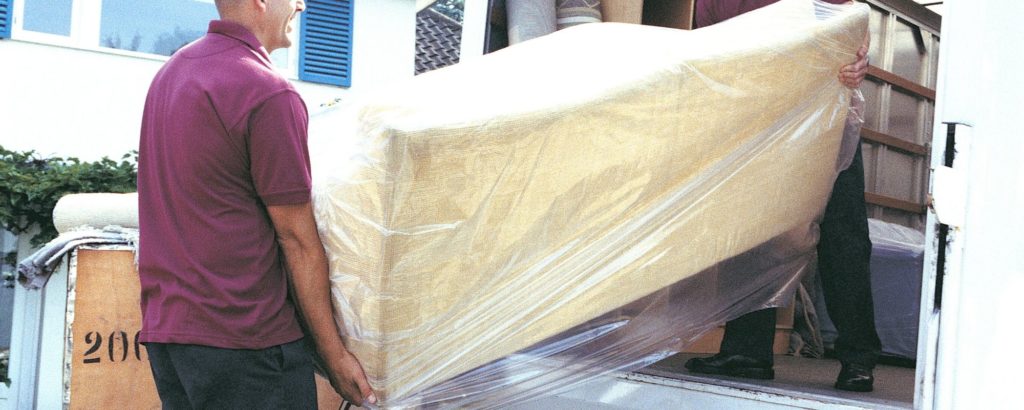 5. Cover Mattresses and Other Furniture with Drop Cloths
Over the years, I've painted every room in the house and have painted a few pieces of furniture. Because of that, I've generated a nice collection of paint drop cloths. If you rent a truck to move, you can buy or rent mattress covers from the company. To avoid that fee, you can easily use drop cloths you already have. I had extra plastic drop cloths, so we wrapped the mattresses and box springs, and taped them. One covered each twin mattress and box spring, and two covered each queen mattress and box spring.
6. Mix Heavy and Light Objects in Boxes
When packing, it's easy to fall into the full box trap, especially when the number of boxes you have to move affects the cost of moving. However, if your goal is only to fill a box as full as it can go, you will soon find yourself with a bunch of heavy boxes. To avoid broken bottoms and maxing out your carrying ability, make sure you are mixing heavy objects and light ones in every box. You may end up mixing belongings for different rooms, but they'll be more likely to get to your new home in one piece.
Have you gone through a move? Do you have a moving tip to share? Post it in the comments.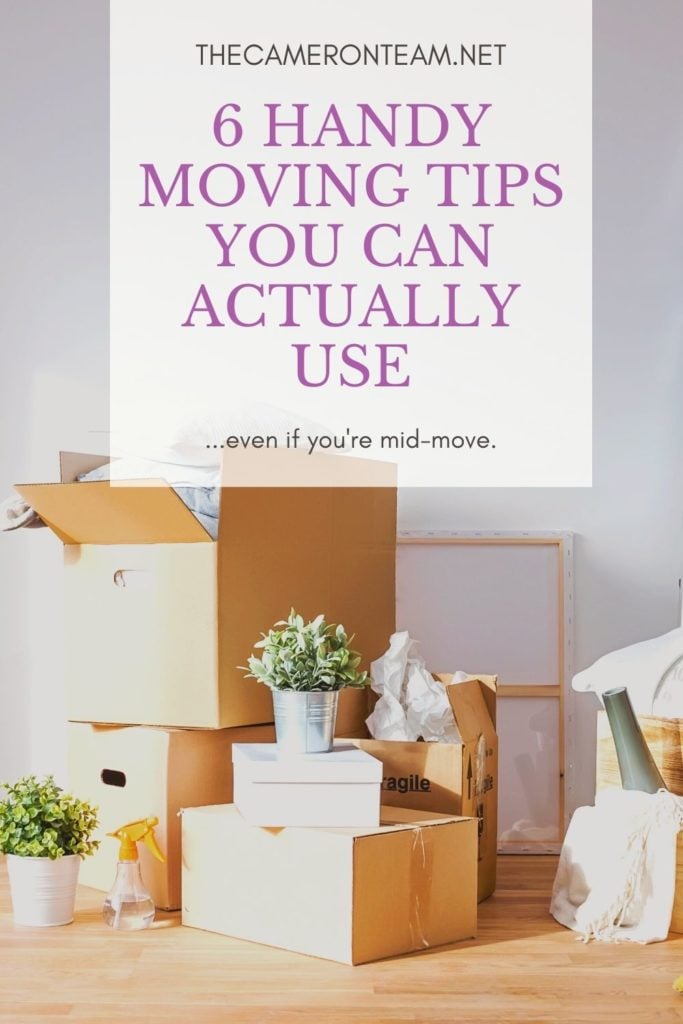 [the_grid name="Home Buyer Tips"]