At the center of Wilmington is Hugh MacRae Park, a popular destination for walkers and dog owners due to 1.55 miles of walking trails and a fenced dog park with areas dedicated to small and large dogs. Drive down South College Road any day and you'll see people enjoying the mature longleaf pines and paved walkways. A gorgeous pond and gazebo area just beyond the main entrance provides a relaxing place to sit and listen to the birds.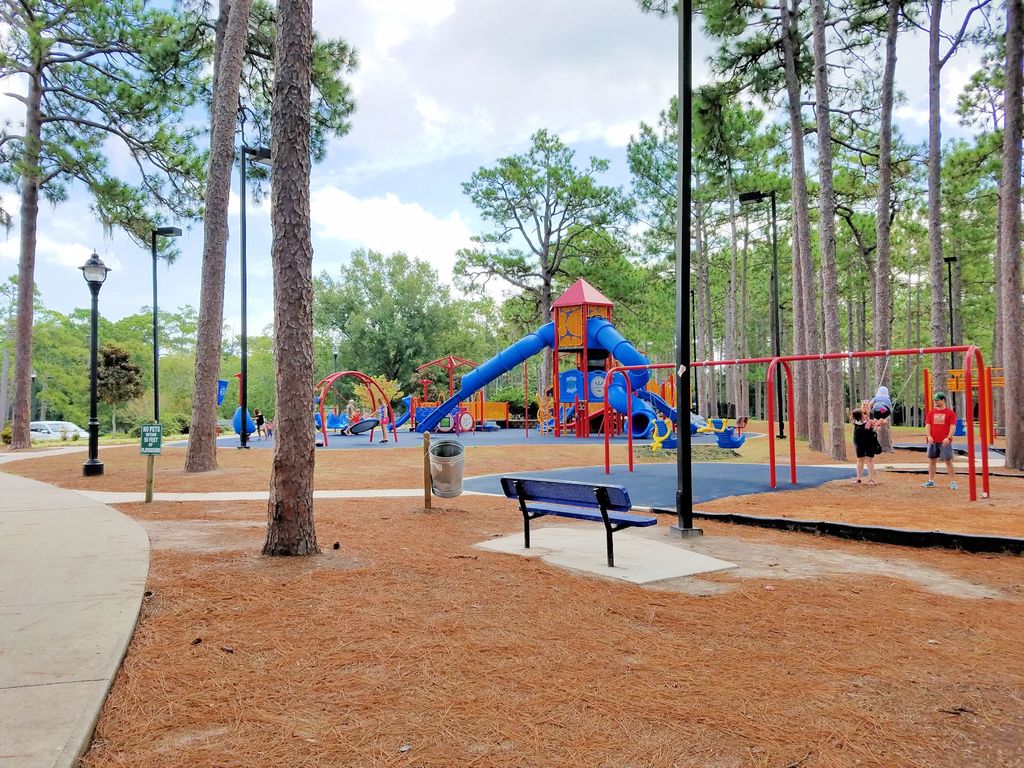 Thanks to a $750,000 Play Together Grant from Trillium Health Resources, the New Hanover Parks and Gardens Department was able to install an inclusive playground and splashpad at Hugh MacRae Park. It allows children of all abilities and walks of life to play together. It features equipment that can be used by children with mobility issues (including a Liberty Chair and zip line), bright colors for children who are visually impaired, and quiet nooks for those with sensory issues. The splashpad even has a water wheelchair that can be reserved. For a full list of playground features, visit the playground website.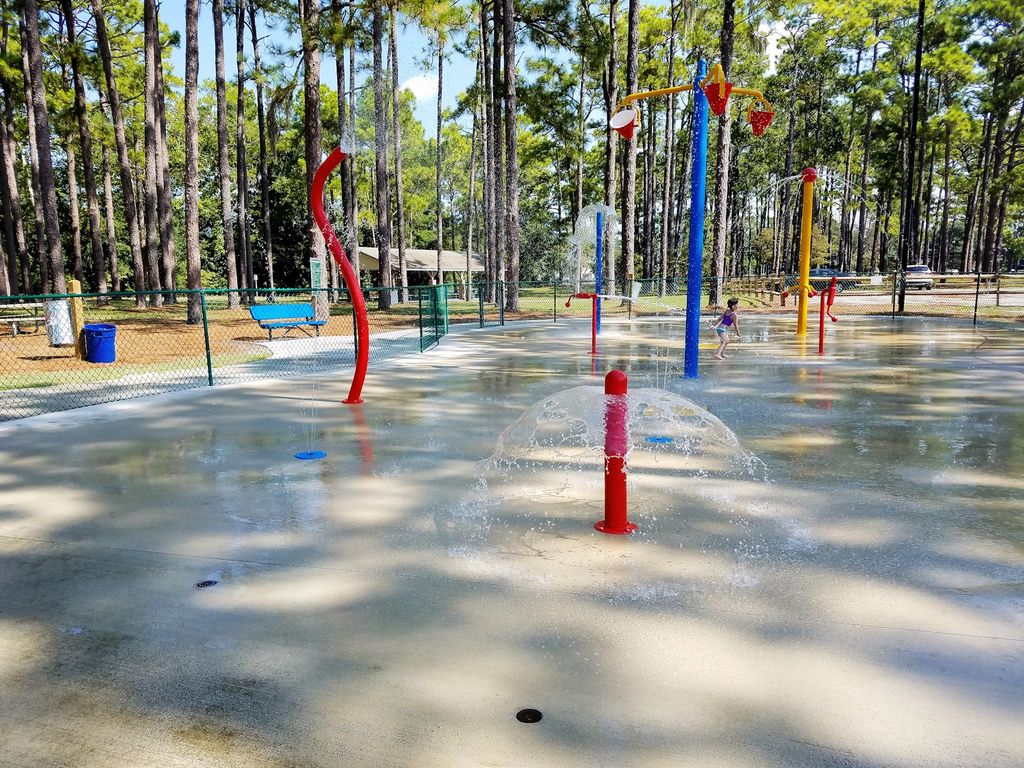 Hugh MacRae is also the only park in New Hanover County that has an equestrian ring. It's been used for horse shows, private functions, and Medieval demonstrations. Drive by on a warm Saturday and you may just see some horses running the ring.
In addition to the equestrian ring, other parts of the park are available for events. Numerous fundraising walks are held throughout the year. There is an event lawn where vendors can setup for these occasions. Six picnic shelters are available for reservations. They have picnic tables and access to grills, electricity, water spigots, and bathrooms. Some of the athletic courts/fields are available for reservation, and the garden area is available for weddings. Find information about reserving these areas on the New Hanover County website.
All Hugh MacRae Park features:
Baseball Fields (4 little league)
Basketball Court (adjustable goals)
Dog Park (fenced with areas for large and small dogs)
Event Lawn
Exercise Station
Little Free Library
Picnic Shelters (6 to reserve)
Playground
Splashpad
StoryWalk
Tennis Courts
Volleyball Courts
Walking Trails
Plus, tons of parking for events….
Keep up with events happening in the New Hanover County Parks and Gardens on Twitter and the official Facebook page, or just check out their calendar.
Have questions about buying a home in Wilmington? Give us a call at (910) 202-2546 or send us a message through our Contact page. You can also view homes for sale in Wilmington on our website.
Related Posts
[ess_grid settings='{"max-entries":"8″,"entry-skin":"31″,"layout-sizing":"boxed","grid-layout":"even","spacings":"5″,"rows-unlimited":"off","columns":"4″,"rows":"5″,"grid-animation":"fade","use-spinner":"0″}' special='related'][/ess_grid]
Save
Save
Save
Save
Save