You've spent weeks browsing listings, rode in a car for hours viewing the potentials, and placed an offer on "the one"…but it was rejected. How could this be? You certainly thought it through – or did you? Here are 10 possible reasons why your offer to purchase a house was rejected.
1. Your Offer Was Too Low
This is the obvious answer. When a buyer makes an offer that's lower than the listing price, most sellers will counter – that is, unless the offer was way too low. If this is your case, the sellers are probably thinking you can't afford their home, or you're just low-balling to try to get a steal, which offends most sellers (if you don't get a response, good chance that's why).
What now?
If the sellers counter, be willing to compromise. They give a little. You give a little. They get to sell the house. You get to buy it. Everyone comes out of this satisfied.
If they haven't responded, there may be no recovering. This first encounter with you hasn't left the sellers with much confidence that the rest of the process won't be a struggle. That's why it's so important to make a reasonable offer at the get-go or you may lose out on the perfect home. Then again, if you're risking the sale by making a low-ball offer right off, chances are this isn't the home for you. Time to move on.
2. A Better Offer Was On the Table
You made a pretty solid offer, but it was still rejected? Quite possibly, another buyer made a better offer. In North Carolina, sellers don't have to reveal they've received other offers when one is made. Granted, it's usually in their best interest to follow up multiple offers with a request for "highest and best" from all interested buyers, but they aren't required to go that route.
What now?
If you really, really love this home, you can ask to be considered for a back-up offer. If the accepted offer falls through, you'll be next in line. However, if the original deal falls through for anything other than financing issues or a sudden change in moving plans, chances are there are issues with the home that will need to be addressed. Keep that in mind when weighing your options. This home may not be worth the time and effort.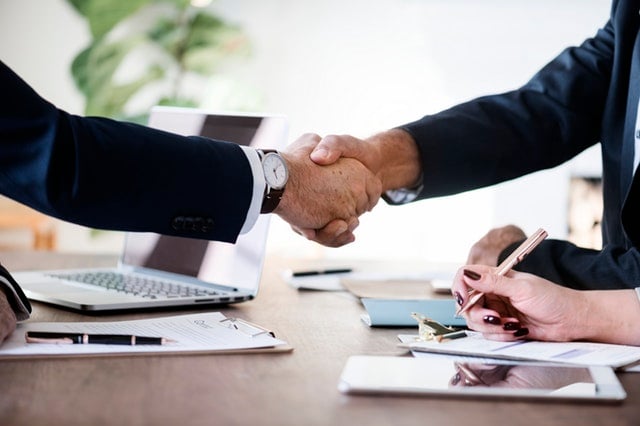 3. You Aren't Preapproved for a Home Loan
When you submitted your offer, you didn't include a preapproval letter saying you can secure the financing for the home. This is not to be confused with a prequalification letter. That's when you have a conversation with your lender or mortgage broker, tell them what you make and owe, and they in turn give you a price range of homes you can afford. A preapproval is when you officially hand over the required financial documents and prove that you can afford to buy a home. Obviously, a preapproval has much more weight to it.
What now?
If another buyer hasn't already swooped in and secured the home, immediately talk with a lender and get a preapproval. Then, resubmit your offer. If the home is already under contract, still talk to a lender, because you don't want to end up in this predicament again.
4. You Asked for Too Many Concessions
Did you ask for the seller to pay some or all your closing costs (loan processing fees, attorney fees, transfer taxes, etc.)? This may not fit the needs of the sellers who entered the market with a specific dollar amount in mind – the amount they need to net from the sale. When you ask for a seller to pay something above the purchase price, it's called a concession. Seller-paid closing costs are concessions. If the seller can raise the purchase price and still have the home appraise, those concessions can be rolled into the loan. However, if the buyer asks for too much and the purchase price can't be raised, those concessions will eat away at the seller's funds from the sale.
What now?
Unless you have cash in the bank to pay for closing costs or can secure the funds in some other lender-approved way, you'll have to move on. The seller is more likely to let the house sit on the market than give up the money they need to make from the sale. If the home doesn't sell, and you don't find another property better suited to your financial needs, you can always try to make an offer again (after you're able to save some money).
5. You Asked for Too Long of an Escrow Period
The time between when the offer is signed and closing is called the Escrow Period. This is usually 30-45 days (shorter if paying cash, longer if securing financing). During this period, the seller takes their home off the market to allow you the opportunity to do inspections and finalize financing. That means they may miss out on other potential buyers and risk their listing going "stale" if you don't follow through with the purchase. So, a long escrow period could be a risk to the sale of their home.
What now?
If the escrow period wasn't the tipping point in a multiple-offer situation, try making a second offer with a shorter escrow period. If your timeline won't allow that and the home appears to be in pretty good shape, try providing some solid proof that you will follow through with the purchase of the home. At the base of it all, the solution really depends on how much competition there is and how quickly the sellers need to sell.
6. You Made a Contingent Offer
Contingent offers usually fall under 4 categories – contingent upon home inspection, contingent upon appraisal, contingent upon mortgage financing, and contingent upon sale of home. Contingent offers are meant to provide the buyer with additional protection. If certain criteria are not met, the sale will not be finalized, and the buyer won't lose their deposit.
In North Carolina, we have a Due Diligence Period built into the primary offer to purchase form that gives the buyer protection for a specified period of time while they get all their inspections and appraisals completed, and the loan underwriting well on its way. The buyers can terminate the offer within that period and get back their escrow deposit. Any additional addendums for contingencies covering these things are considered overkill and can scare sellers.
The exception in our market is contingent offers for buyers who need to complete the sale of their current home before buying another. This is a very reasonable contingency. However, not all sellers want to remove their home from the market and risk missing out on potential buyers. Even a home listed as Active-Contingent in the Multiple Listing Service won't receive as many showings, because buyers know another offer has already been accepted. There are also relocation companies that will not allow contingent offers at all, which would lead to an immediate rejection of a contingent offer.
What now?
You need to review all your options. If there is any way you can remove that contingency, then go with it. If that creates too much risk on your part, move on to a new property. This one doesn't fit your needs.
7. The Seller Has Unrealistic Expectations
A well-maintained home at fair market price will go quickly in today's market thanks to a low inventory. The definition of "quick" depends on the price range. For homes under $200,000, quick can be days to a couple of weeks, but quick for luxury homes can be a few months. But sellers don't always understand that, and their expectations can affect how they respond to offers.
Not uncommon, when a home enters the market and quickly receives an offer, the sellers wonder if they priced the home too low. Then, they start to weigh their chances of getting an even higher offer if they wait to sign the existing offer. Very rarely is it a good idea to wait for more than a few days (beyond the first busy weekend of showings). This could anger the buyers and make them rescind the offer. If a comparable offer doesn't surface, the home could sit on the market and the longer it sits, the more agents and buyers wonder if there's something wrong with it. That's when the listing goes stale.
What now?
Unfortunately, there isn't much you can do with a seller who deems your offer "too soon". If there's a multiple-offer situation, come back with your "highest and best". Otherwise, depending on how quickly you need to move, you can wait them out and see if they do get a better offer.  If they don't, approach them again. If they do, you can thank your lucky stars that you don't have to worry about the home appraising.
8. You Didn't Offer Earnest Money or a Due Diligence Fee
If you aren't familiar with Earnest Money and Due Diligence Fees, herein lies part of the reason your offer was rejected. Earnest Money is paid upfront when an offer is made. These funds are kept in a third-party account (owned by a brokerage or attorney) until closing. This money is meant to express the buyer's sincerity in wanting to purchase the home and is credited to them at closing. If the deal is terminated within the Due Diligence Period, the buyers can get those funds returned to them. If it's past the Due Diligence Period or they're in breach of contract, the Earnest Money is given to the sellers. Earnest Money is typically 1% of the purchase price, but it's not uncommon to see it lower ($1,000 – $2,000).
The Due Diligence Fee is an additional amount paid and your way of saying to the seller, "We're serious and thank you for taking your home off the market while we do our due diligence." This money goes to directly to the seller. They can cash that check immediately and do not have to give it back if the deal falls through. If the home closes, the buyer is credited that money at closing. This is a great bargaining chip when it comes to making an offer, because the seller feels compensated for their time and that the buyer has a little more skin in the game.
While Due Diligence Fees are more of a negotiation tactic, it's pretty much against industry standards to not include Earnest Money. An offer without it would be considered weak and many listing agents would recommend to their sellers to counter with it included.
What now?
If you didn't offer either of these fees, resubmit an offer that includes them. If you're too late, there isn't much you can do. However, consider this a learning experience and don't make the same mistake with the next home.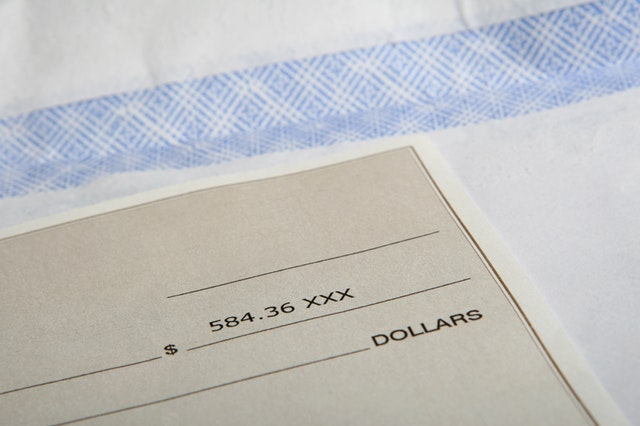 9. The Sellers Didn't Like Your Financing
Every loan type comes with specific requirements that must be met. Some are stricter than others, and these tend to leave agents and sellers with a bad feeling. One of those are FHA loans. If the FHA appraiser identifies a safety issue with the home, the FHA will require it be fixed before the closing can happen. Overall, there's less room for negotiating repairs than with a conventional loan. So, some sellers will reject offers with FHA loans. Does it happen often in our market? No. But it does happen.
What now?
You must use the financing that best fits your needs. Changing to another program or loan package and risking your financial health to make a seller happy just isn't worth it. Move on to another home that better suits your financial needs.
10. One of the Agents is Unprofessional
All real estate agents involved in a transaction are supposed to behave as unbiased third-parties providing facts and experience to help their clients achieve their buying or selling goals. Unfortunately, some agents just aren't professional. This can include:
Poor communication skills: not returning emails or calls, not following through on things they say they'll do, and not maintaining their tools (ex. full voicemail).
Not presenting all the facts, because they're biased, don't want any extra work, or feel they're doing their client a favor.
Communicating in a demeaning or pushy manner (or worse) to try and gain an advantage in negotiations.
Representing two competing clients for the same property. While it's not illegal to do this (or act as a dual-side agent), it's frowned upon by many in the business.
All of these can affect the acceptance of an offer. Similarly, if your agent has a reputation for not being professional, there's nothing stopping the listing agent from forewarning the sellers of previous experiences (a good reason to interview and research multiple agents before hiring one), which could lead to an offer rejection.
What now?
It's important to understand that listing agreements and buyer agency agreements are between the client and the firm, not the client and the real estate agent. If you suspect that something is amiss with your agent's behavior or they are having a bad experience with the listing agent, both companies have a broker-in-charge who is there to deal with issues that arise during a transaction. You could request a new agent or place a complaint against the seller's agent. Most agents have their client's best interests at heart, but like every industry, there are some bad seeds.
Conclusion
The good news is that most offers to purchase are countered and if they're denied, the sellers usually explain why. If you've placed multiple offers and all of them have been rejected, you may want to reconsider your approach. Review the offers you've made and discuss with your real estate agent how you might be able to strengthen them. This article can act as a good checklist for starting out.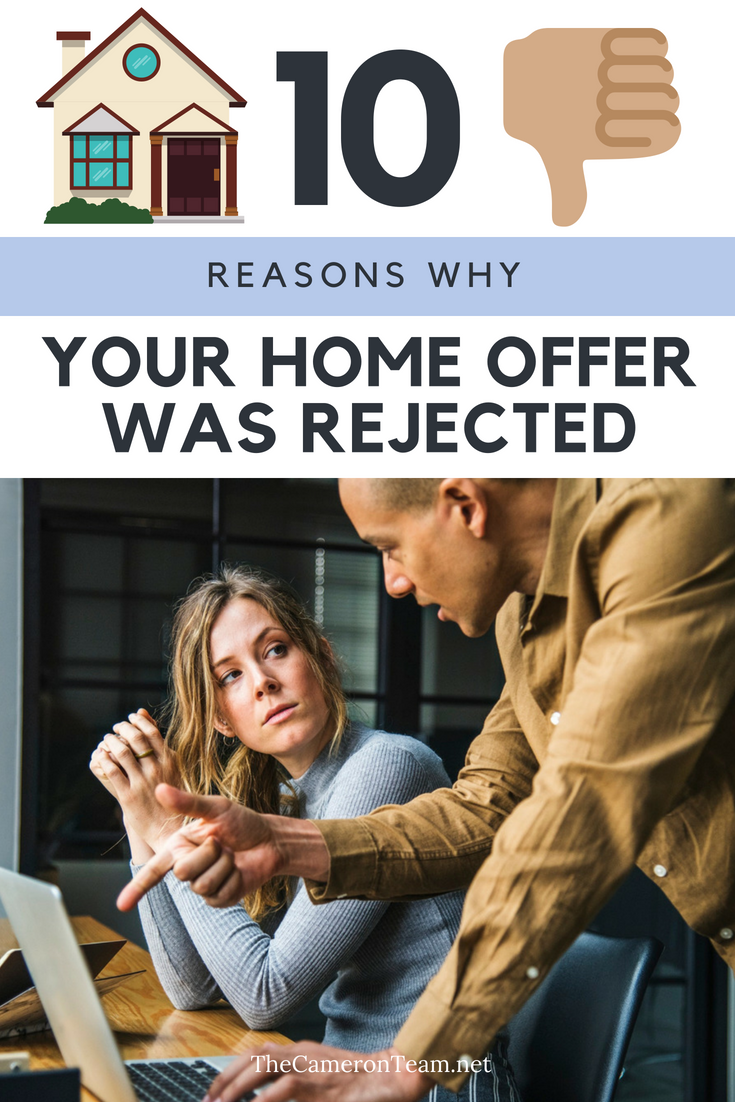 [the_grid name="Home Buyer Tips"]