According to the FBI's 2018 Internet Crime Report, Americans lost nearly $150 million to real estate scams just last year. This is a country-wide problem, but it has happened right here in Wilmington – more than once and on a million dollar home! If you are considering buying a home in the Wilmington area, it's so important for you to educate yourself on this matter, because criminals are targeting everyone. Here's what you need to know to protect yourself.
How a Wire Fraud Scheme Starts
Fraudsters start by identifying properties under contract via widely available websites like Zillow, Trulia, and the public side of the Multiple Listing Service. They then hack into emails and monitor correspondences between all concerned parties. There are so many people involved in a real estate transaction (REALTORS, attorneys, legal assistants, buyers, sellers, mortgage brokers, title companies, etc.)  that it's hard to tell whose email is affected.
How Wire Fraudsters Get Money
When they feel the timing is right, the fraudsters send an email with fake wiring instructions using a spoofed address that is just a few characters off from one being used within the transaction. This can happen any time money is exchanged – when a down payment is made, proceeds are transferred, etc. By the time the involved parties realize what has happened, the funds are long gone. With help from the FBI, the bank's fraud department, and other crime investigation units, the funds may be recovered, but that is a long, difficult process and positive results are never guaranteed.
How You Can Protect Yourself Against Wire Fraud
1. Verify ALL Wiring Info by Phone
If you receive wiring instructions by email, immediately call the sender to verify them. Do NOT use any info within the email or hit "Reply" to contact them. The included contact information is also likely spoofed and replying to the email just leads you back to the original sender. Either use known contact info from previous correspondences or pull it from the sender's website, Google Business listing, Facebook page, etc. – something publicly searchable.
2. Don't Trust Emails That Change Wiring Instructions
Even if you do your due diligence and call to verify that the wiring instructions you've received are indeed real, don't trust any follow-up emails that instruct you to use different wiring info. The fraudsters may be piggy-backing off communications they know you've already had in hopes that you'll follow through without a second thought. Call the person again and verify that the wiring information is correct.
3. Never Give Out a Password Over Email
Sometimes wire fraud emails request a password for your bank account. You should never have to give a password to anyone in order for funds to be transferred. You should also be in the habit of never sending passwords over email where they can easily be retrieved by hackers. Again, call and verify with the person whose name is on the email.
4. Don't Click on Links from Strange Email Addresses
This is important to keep in mind – not just when you're in the process of buying a home, but anytime you use email. Before clicking on any email links, take a look at the sending email address and message, and ask yourself:
Is it an email you recognize?
Is the link explained (i.e. not just a blank email with a link)?
Is the grammar, spacing, and overall formatting of the email professional looking?
Were you expecting this email?
If you answered "no" to any of the questions above, don't click on the link. Phishing emails often spoof people and companies you know, and attempt to pressure you into giving up confidential information. The link you click on could be an attempt to gain access to an account or download malware on your computer. These activities are the sort of things that will allow fraudsters to read your email.
What to Do If You Suspect Wire Fraud
Have you received a weird email? Do you suspect you've been a victim of wire fraud? Have your real estate broker call the seller's agent to verify that funds have been received. If not, immediately notify your bank's security fraud department. Then, call local law enforcement and the F.B.I. (see infographic), and report what has happened. They'll know the appropriate steps to go through to recover the funds. Then, change all your passwords and run an anti-malware program on your computer(s) just in case.
Conclusion
Wire fraud cases are on the rise and the F.B.I. suspects that only a percentage of them are reported due to victims fearing damaged reputations. While yearly reported fraud cases (all types, including wire) total in the millions, they suspect that lost funds more accurately fall in the billions. Being proactive in verifying information over the phone and taking steps to avoid wiring money will greatly cut your chances of being one of these victims.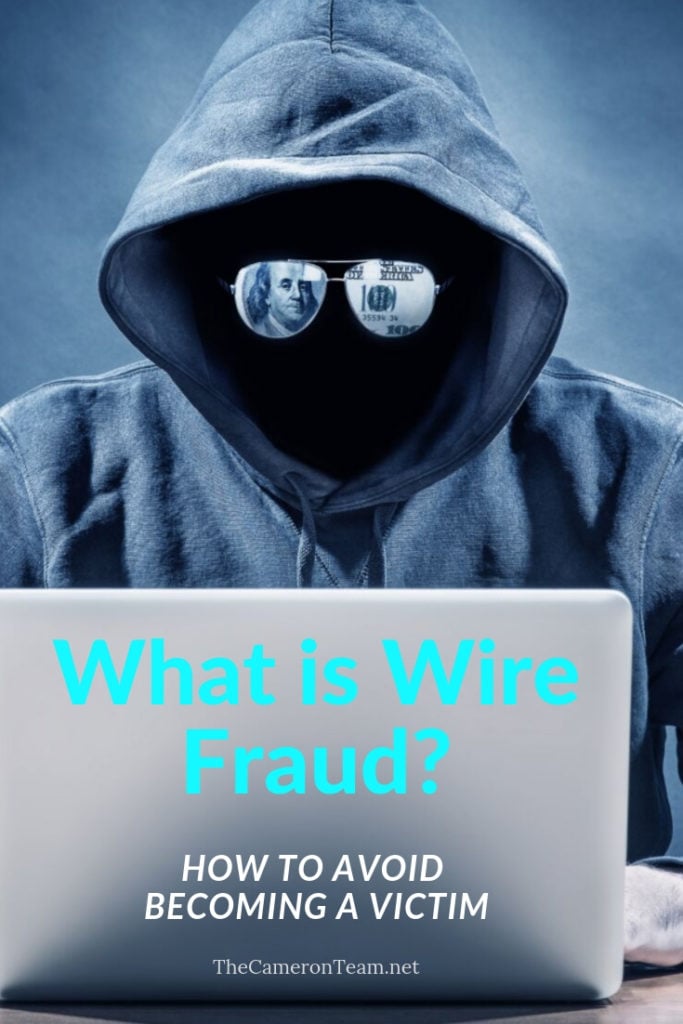 [the_grid name="Home Buyer Tips"]