We've been scouring the web to find the top home Christmas gift ideas for 2018. If you need a quality gift idea, we've got them listed below. We've got kitchen ideas for the foodie, bathroom ideas for the pamperer, living room ideas for the media wiz, and more!
Please note: The Cameron Team has not been paid or received any compensation to include any of the products featured on this post, but the author has included affiliate links and content. If you click on a link, they may earn a commission with no added cost to you. It's a high-five for great content!
Kitchen
Instant Pot

The Instant Pot just about brought down Amazon on Prime Day. The deal was very good, and the website wasn't quite ready to handle all the people attempting to snag it before the end of the day. Nevertheless, the popularity of the product hasn't died down much. Many fans of the Instant Pot buy more than one!
Don't let the name fool you: meals are not instantly made. They still require prep and a certain length of cook time. However, meals are done quicker than normal. It produces beef as tender as any you would slow-cook all day in just 20 minutes. Chicken breasts can be done in just 6-8 minutes. Seafood…well, you practically blink and then it's done. You can also create whole cheesecakes, banana bread, brownies, and caramel flan – to name a few of the desserts.
Of course, if you already have a "Pot Head", you can expand their cooking with an accessory set.
Instant Pot Ace Blender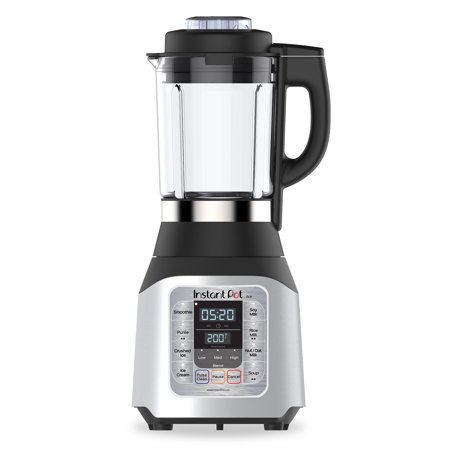 Sold exclusively at Walmart, the Instant Pot Ace Blender will cook and blend your food at the same time into soups, sauces, juices, etc. The glass pitcher holds 60 ounces, and it has 4 pre-set blending options (smoothies, ice cream, nut/oat milk, and crushed ice). The display is similar to the regular Instant Pot, so the learning curve is low. It also includes a food tamper to help get all the chunks down to the blades, a 5-ounce measuring cup, a cleaning brush, and a cheesecloth bag that's dishwasher safe.
Now, this isn't the first blender that cooks and blends at the same time Vitamix has had one for a few years. However, consumers will notice that the price of the Instant Pot Ace Blender is a fraction of the cost.
KitchenAid Mixer

Listed as one of the most wished-for products on Amazon, the KitchenAid Mixer is a fail-safe gift for the chef or baker in your life. They range from 4.5 quarts to 6 quarts (or 6.5 dozen to 13 dozen cookies) with 10 speed settings and a power hub that allows the user to hook up some pretty cool attachments (sold separately). The mixer comes with a flat beater, dough hook, and wire whip.
If they already have a KitchenAid Mixer, check out some of those cool attachments previously mentioned. They include juicers, food grinders, ravioli makers, pasta rollers/cutters, spiralizers, dicers, and more. There are also additional beaters, splashguards, and ice cream makers. It's a very diverse tool.
Handstand Kitchen Bake Shoppe Deluxe Kids Baking Set

Know a kid who has shown interest in baking? This Bake Shoppe Deluxe Kids Baking Set from Handstand Kitchen provides tools designed for smaller hands (ages 6+), as well as recipes kids can follow. The set includes 1 spatula, 1 pastry brush, 1 mixing spoon, 1 silicone bundt cake mold, 1 silicone loaf pan, 6 silicone baking cups, 1 flower-shaped cookie turner, 1 whisk, 4 cookie press molds, and 8 recipe cards. Only thing missing? A kid-sized rolling pin.
Mason Jar Lids

Mason Jars are not just for canning. Jarware has created a line of Mason Jar lids and accessories to fit a variety of needs. There's a clip-on spoon for scooping coffee, a drinking top for refreshments on the go, a spice lid, tea infuser, oil pourer, honey dipper, juicer, fruit infusion lid, herb keeper, flower holder, cocktail shaker, soap pump,…even a piggy to make your own piggy bank! Of course, they also make super cute lids for jams. We see great potential for homemade gifts!
Living Room
Smart Television

More and more people are cutting the cord every day. Cable is expensive and the cable companies charge for channels you don't even want. With a smart TV, you can access multiple services that provide live and on-demand streaming for a fraction of the cost. Fire TVs are one example. They offer physical access to Hulu, Netflix, Prime Video, HBO, and more (with subscriptions). They only allow 2 minutes of pause time for live TV, but a USB drive will extend that to 60 minutes. The TVs can be linked to Echo devices allowing for hands-free voice control for changing the channel, adjusting volume, etc. While Fire TVs are built on Amazon's technology, there are other smart TVs that use technology like Roku. Whatever route you take, smart TVs make great gifts for the entertainment lover in the family.
Streaming Media Player

The all-inclusive technology of smart televisions can be very convenient and powerful; however, not every budget allows for it. A streaming media player can provide many of the same features for a smaller price tag. The most popular streaming media players are the Fire TV Stick and Roku. The Fire TV Stick has a few more options than Roku, including the ability to visit websites and some streaming apps like CBS All Access that are not included on Roku. But the device you choose depends on your needs.
Nintendo Switch

There are multiple game consoles on the market, but if you're looking for one that can be enjoyed by the whole family, adults and children, the Nintendo Switch is the best option. XBOX and Playstation just don't have a kids' game library that can compete with Nintendo. The Nintendo Switch is extra special because it can be taken on-the-go, played with multiple people while on-the-go, and docked at home to play on the living room television. Nintendo also has some special edition Switches coming out in time for the holiday season.
Bathroom
Royal Craft Bamboo Bathtub Caddy

Know someone who loves to take a long soak in the tub? This Royal Craft Bamboo Bathtub Caddy will help them keep everything they need within arm's length. It has a book/tablet holder, candle or cup slot, wine glass holder, phone slot, soap holder, and detachable spa trays. It's waterproof, durable, and expands to fit most bathtubs. A silicone grip on the underside keeps it from slipping. Combine it with a tub pillow and bath bombs, and you've got the perfect gift!
SALBAKOS Luxury Bath Towels

Have you ever stayed in an expensive hotel or spa with fluffy, soft bath towels? Don't they feel great? Let that special person in your life experience it every day with SALBAKOS Luxury Bath Towels imported from Turkey. These towels are 700 gsm, which means they are heavier and more absorbent than standard towels. They're Oeko-Tex Certified, meaning that they are chemical-free and pesticide-free, and have bright colors that last. We won't judge you if you make these your gift to yourself.
SlipX Solutions Bottomless Bath Overflow Drain Cover

Not all of us who enjoy bubble baths have been blessed with a soaking tub. If your friend complains about the water never covering their knees, their issue may be the overflow drain, which lets out water to keep the bathroom from flooding. This super simple mildew-resistant Overflow Drain Cover allows the tub to hold a few more inches of water. It's not a fancy gift but a thoughtful one. Of course, you can always pair it with a gift basket filled with pamper products.
VicTsing Wireless Waterproof Speaker

Know someone who likes to sing in the shower or enjoy some relaxing tunes while taking a bubble bath… or even someone who is permanently attached to their phone? The VicTsing Wireless Waterproof Speaker will connect to any Bluetooth enabled device, like a smartphone, and has a built-in rechargeable battery that lasts for 6 hours. Buttons on the side allow users to skip through song lists while the built-in mic lets users take phone calls in the shower (as long as it's connected to a phone). It also includes a D-ring and large suction cup, so it can be stuck to the shower wall or hung from a curtain rod or a hook. Pair it with a gift card to Apple iTunes or Amazon Music.
Cakie Motion Sensor Soap Dispenser

Reusable soap dispensers are a nice way to add style to a bathroom. This Cakie Motion Sensor Soap Dispenser is not only stylish, but a great way to keep down the spread of germs. It's completely touchless: the users just hold their hand under the dispenser and the infrared senses that it's time to release soap. It's especially useful when your hands are caked in dirt and for dispensing just the right amount of soap for children, who are prone to overuse. The perfect gift for a busy household!
Bedroom
Sunbeam Quilted Heated Mattress Pad

For the person who is always cold or is a fan of heat therapy, a heated mattress pad cover can be a great gift. The Sunbeam Quilted Heated Mattress Pad has 10 temperature levels and is dual-sided with separate controls so two people can share the bed and lie on their own preferred level of heat. After 10 hours, the pad automatically shuts off. It's machine washable and dryer safe, and fits mattresses up to 18 inches deep. Some may say this is a hot buy.
Mayfair Linen 100% Egyptian Cotton Sheets

Give the gift of luxury with these Mayfair Linen 100% Egyptian Cotton Sheets. The 800 thread count makes them feel soft and comfortable, and the cotton makes them cool to the touch, so the sleeper won't wake up roasting in the middle of the night. They come in a variety of colors, including some neutrals, so matching them to an existing comforter is easy. Plus, they have 18 inch deep pockets for thicker mattresses.
VAVA Bedside Touchless Lamp

The VAVA Bedside Touchless Lamp may not look like much, but it was a godsend for me. I originally bought it as a nightlight when my second-born was a baby and shared my bedroom. The original lamp I had was too bright for me. I needed some light because she didn't like it pitch dark, and I didn't want to turn on a bright light when I was trying to get her back to sleep. This lamp is dimmable and has a very soft light, so I would set it low and keep it on while she was sleeping. Now that she's in her own bedroom, it comes in very handy at night when I'm reading. The soft light helps me transition into sleep mode, so I don't stay up as late. It has a 120-hour rechargeable battery, so it has also come in handy during storms when the lights go out.
The hand controls do take some time to get used to but can be fun because you start to feel like a Jedi. A wave of the hand turns it on and off, and holding a hand over it sets the intensity of the light. It's an LED, but the light isn't a weird blue hue but a warm yellow. I highly recommend this as a gift for new moms and anyone open to energy-saving home decor.
Mkono Glass Plant Terrarium

Plants can improve indoor air quality and encourage a relaxing atmosphere, which makes them great for bedrooms. This Mkono Glass Plant Terrarium sits nicely on top of dressers and shelves. The large version is 13 inches tall and includes 2 hand-blown 4 ¾ inch glass globes that can easily be filled with air plants. Native to Central and South America, air plants are hardy and easy to care for. The plants just need to soak in water for 20 mins. They don't even need soil to survive. Consider this gift for anyone who needs some help improving their quality of sleep.
Sega Homestar Planetarium (Star Projector)

I personally purchased this Sega Homestar Planetarium as a Christmas gift for my daughter. I chose it because it had both the northern and southern hemispheres, a shooting star mode, and realistic stars. The planetarium spins giving the illusion of the stars moving across the night sky. It also has a timer, so users can have it automatically shut off after 15, 30, or 60 minutes. This is very handy at bedtime. After 3 years, she still loves it, as does her little sister, and we've never had any problems with it.
Back Yard
Backyard Theater System

Be a hit with the neighborhood kids (and adults too). A backyard theater system has everything you need to host a movie party under the stars, including a HD projector, blu-ray player, speakers, screen, and needed accessories. You don't need to be a tech wizard to set it up, because it's designed to work together (no guesswork!). The screen doesn't inflate, so there's no blower to ruin the sound, and it's easy to transport. While the system comes with a blu-ray player, the projector has inputs for streaming from other devices. The possibilities are endless! It's the perfect family gift.
Blink XT Home Security Camera System

Professional security systems can be a few thousand dollars and at-home kits can be daunting for those who aren't tech savvy. However, having just 2 cameras on a property can help a family feel safer and aid police officers in the case of an attempted break-in. Blink XT Home Security Camera Systems are easy to install and can be expanded up to 10 cameras, which are wireless and controlled by a smartphone app (iOS and Android). They have built-in sensors and infrared night vision, and all outdoor cameras are weatherproof. The system is in HD and includes FREE cloud storage for picture and video. Plus, there are NO monthly subscription fees.
Kacebela BBQ Tools Set

This Kacebela barbeque tools set is only for the serious – I mean, SERIOUS griller you know. It's made of premium quality stainless steel and is stored in an aluminum hard case for easy, safe organization. The 19-piece set includes 1 basting brush, 4 skewers, 8 corn holders, 1 replaceable grill brush head, and 1 spatula that has 4 functions, including a slotted turner with tenderizer blades and built-in bottle opener. They will never rust or crack and are dishwasher safe.
Keter Cooler Table

Backyard entertainers will love this Ketter Cooler Table. Put it by the pool, on the patio, or on the deck. It's even great for garage hurricane parties! Closed, it's a normal table. Open, it's a cooler and cocktail table. Just fill with ice and pop in beverages. There's a plug for easy draining at the bottom. It can also double as storage for party supplies when not in use.
PetPeek Fence Window for Pets

This is the hottest gift for pets and their owners! Curiosity can cause dogs to bark incessantly and jump fences. Owners can alleviate that curiosity by giving them a view out into the world beyond the fence. The PetPeek Fence Window is a clear dome that can be installed directly into the fence with included hardware. It's 9.5 inches wide and is made of durable acrylic. Wet nose smudges not included!
Home DIY
uKeg Pressurized Growler

Homebrewing is a growing hobby in the U.S. For hobby brewers, a pressurized growler is a great way to share the spoils of their efforts. This uKeg Pressurized Growler is made of stainless steel and is double-wall vacuum insulated. That means it keep beer fresh for 2 weeks and cold all day. It holds up to 128 ounces of beer (almost 4 Liters). It has an interchangeable tap handle and adjustable VPR cap with a gauge allowing for the perfect carbonation level for every style of beer. Of course, you may want to confirm that the present means the recipient has to share.
FlashForge Finder 3D Printer

Have a maker in the family? 3D printers are all the rage right now with creative types. The FlashForge Finder 3D Printer is a great beginner system for at-home use. It's touchscreen, slide-in build plate, Wi-Fi connectivity, and built-in assisted leveling makes it easy for novices to learn how to calibrate and use the machine. Plus, the PLA filament used to create objects is non-toxic and the machine is small enough to easily move around. Users report using it to create everything from doll furniture to pictures frames.
LED Photo Clip Remote-Controlled String Lights

Instax Cameras are incredibly popular among teens. If you know a teen with an Instax or someone who likes to print their Instagram photos, give them a neat way to display them. These LED Photo Clip Remote-Controlled String Lights come in warm white and multicolored with 8 lighting modes. They have 20-40 clips positioned 8 inches apart and are battery powered.  Users can hang them as high as they want, because they include a remote control.
Honey-Can-Do Rolling Storage Cart and Organizer

Have a crafter who doesn't have a lot of space? This Honey-Can-Do Rolling Storage Cart and Organizer is a great gift. It can be pushed up against a wall or in a closet when not in use and rolled to wherever the crafter wants to use it in the home. I use a very similar one for my two young children. It's the perfect height for them to stand at and make art on top. It's great for holding crayons, markers, paper, scissors, glue, etc.
Studio Designs Craft Stations

For the at-home artist, Studio Designs Craft Stations are a dream come true. Their drafting/crafting tables have tops that lift so they can be used like easels, as well as built-in cubbies and drawers that make it easy to grab needed art supplies. Their sewing tables have tiered tops that fit around the machine for comfort and convenience. They also have a kid's craft table with a built-in paper roll holder and a number of attachable tools like lights and magnifying glasses. There's something for everyone!
At Home and On the Go
Yeti Rambler

Let me tell you a story. A story of a girl who went through travel mugs like they were an unattended package of Oreos. No, I wasn't eating my travel mugs, but they were cracking, coming apart, getting stained, and adding a weird taste to my coffee so I was going through them much quicker than I should have been. That changed when I received a Yeti tumbler for Christmas.
I've had my 20-ounce tumbler for 2 years, and I've since bought them for members of my family. Mine keeps my coffee warm all day. Before, I would end up sucking down 3 cups of coffee in an effort to enjoy them while they were still warm. Now, I can get by with 1 or 2.
Have you given any of these items as gifts? Have you bought them for yourself? What do you think? Leave us a comment!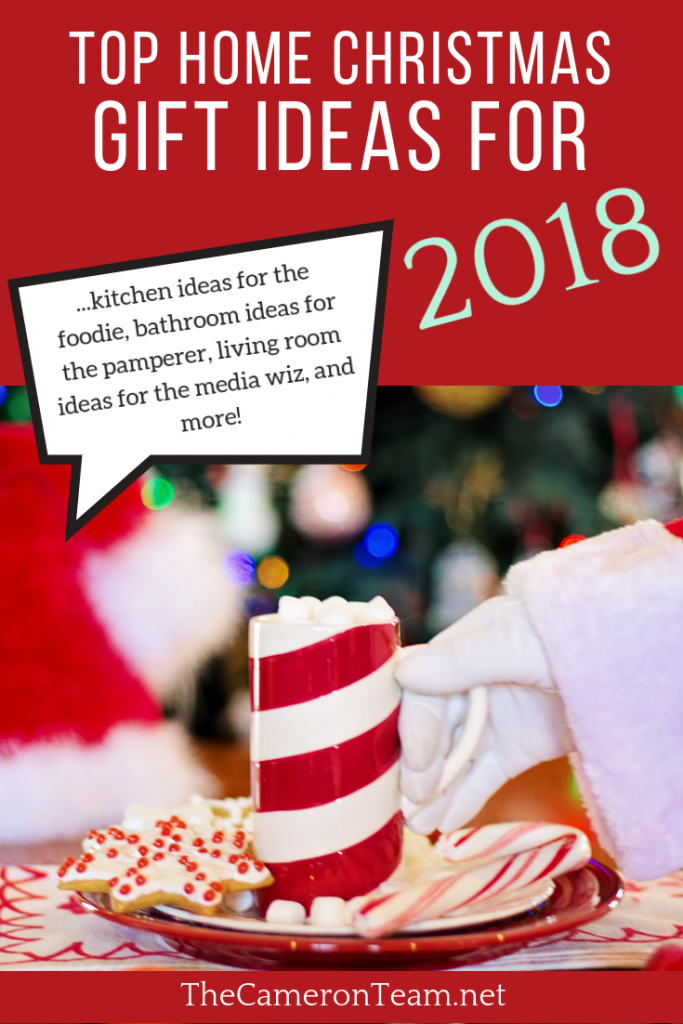 [the_grid name="Homeowner Tips"]