If you feel like you've already missed out on the annual high-selling spring market, have no fear – you still have time to cash-in on the peak of the real estate market. ATTOM Data Solutions conducted an analysis of more than 29 million single family home and condo sales over the past eight years to determine the top days to list your home for sale. The top five days to list your home brought in a 10% premium over market value and are all in either May or June (see infographic below for exact dates).
"Families start their home search when they know their kids will be out of school and when the weather is ideal for home viewing and moving, giving home sellers an upper hand in price negotiations," said Todd Teta, chief product officer with ATTOM Data Solutions.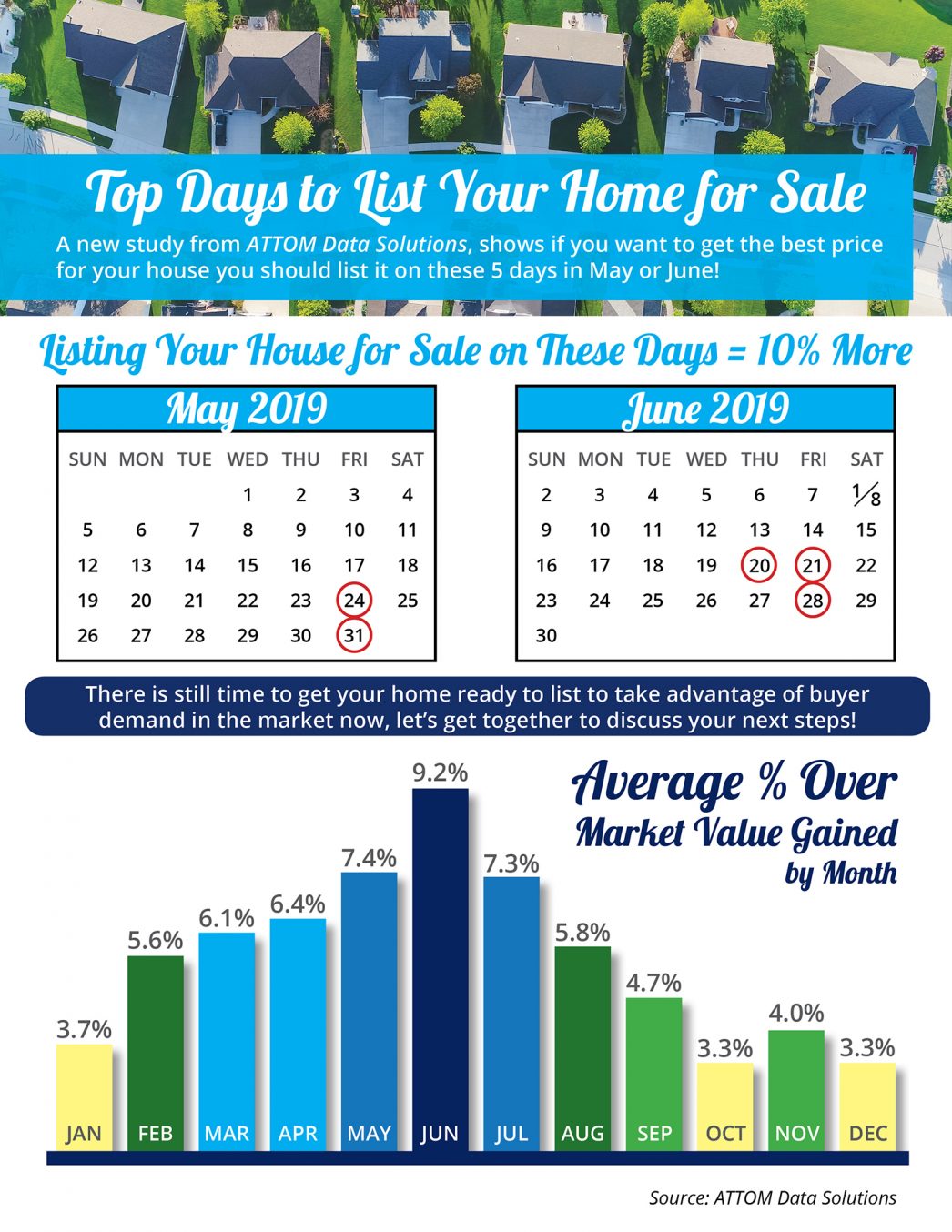 While we believe that every season provides advantages to buyers and sellers, this is undoubtedly the busiest time of the year. If you're on the fence about moving, you could potentially get more money for your home by pushing forward with property preparations and listing your home for sale on the displayed dates. Not sure if your home is as prepared as you need it to be?
Give us a call
. We can do a walk-thru of the home, identify potential issues (if there are any), and create a comparative market analysis, so you know the potential listing price.
Related content:
[the_grid name="Home Seller Tips"]