You've prepared your home. You've chosen your Realtor. You've priced your home competitively. But you aren't getting any offers. Many homeowners don't want to hear this, but the lack of offers may be due to a lack of flexibility on their part. When a homeowner decides to sell, they work very hard to make their home show-worthy, but they don't take into consideration there is one more element – themselves! Preparing to put your home on the real estate market doesn't just mean fixing up the home, it also means preparing yourself for the showing process.
A well-priced home will get a steady stream of lookers and, consequently, showings, but in the current market, where there is a surplus of inventory, owners need to be flexible with their schedules to snag lookers. They need to make their homes easily accessible, because there are plenty of other homes for buyers to look at. This is especially true for out-of-town buyers, who may only have a day or two to view homes. As real estate experts, we see a myriad of reasons why appointments are denied. Here are some common ones we see and how homeowners can alleviate these problems:
1. The real estate office or showing call center is unable to contact you to confirm the appointment.
Maintain at least one open line of communication – phone, text, or email. If you're at work during the day, explain to your boss that you have a home for sale and will be receiving some sort of communication from a person scheduling showings. To confirm an appointment should take less than a minute and shouldn't take away from your work schedule. Reassure them you be choosing the most non-disruptive form of communication.
2. It interrupts your dinner time, nap time, scheduled walk, etc.
Be ready to break daily routines if showings are requested. Approach the showing as a chance to run errands or get a bite to eat outside of the house. If you work all night and sleep all day, and they request an 8 a.m. appointment, ask if they can come at a later time. If not, try to decide what matters most – sleep or the house selling. If you say sleep, then you may not have a strong desire to sell and that is fine, but you may be turning away a potential buyer for your home.
3. You have pets.
When determining if a pet can handle strangers entering the home, better safe than sorry. Some animals have extreme reactions when the owner isn't present. If they're large, they may even scare buyers and prevent them from entering the home. If your pets aren't friendly with strangers, put them in a crate, the guest bedroom, or the garage and make sure that the Realtor showing the home knows not to open the door. Your other option is to ask a neighbor or friend that the animal is familiar with if they would be willing to stop by the home and put the animal away. Planning in advance really helps when it comes to pets.
4. The home is messy.
This one is easy – actively maintain the home's appearance. Believe me, buyers understand that an occupied home is being lived in (keywords "lived in"), but they need to be able to walk through the home and see the counters, floors, walls, etc. So, do the dishes, put clothes away, and make your beds. If you have children, buy a large basket or trunk for their toys, so you can quickly pick up the floor. When the real estate office or showing center call to schedule an appointment, there won't be any major messes to avoid.
5. The home's tenants are not cooperating.
Okay, so it isn't you living in the home, but renters. Tenants are more likely to deny appointments than homeowners, because they have nothing to lose. Many figure the sooner the home sells, the quicker they have to move out. It's important to sit down with your tenants right away and discuss the issue at hand. If they really like the home, but cannot afford to buy it themselves, the Realtor can always include in the marketing that there is an established tenant who would love to stay. Buyers looking for investments love the idea of an already established income!
Sadly, we've seen perfectly good homes sit on the market for many months, because the owners or tenants have denied showings due to the reasons listed above. The longer a home is for sale, the more likely buyers or Realtors will suspect there is something wrong with the home. Consequently, they'll either steer clear of the home or offer less than the home is worth. we've seen homeowners forced to take less than fair market value, because time and circumstances do not allow for anything else. Avoid that fate, by being flexible and making your home accessible.
Not yet listed? If you're listing a home in the Wilmington area, we love to talk about our marketing plan and services we offer. Give us a call at (910) 202-2546 or send us a message through our contact page.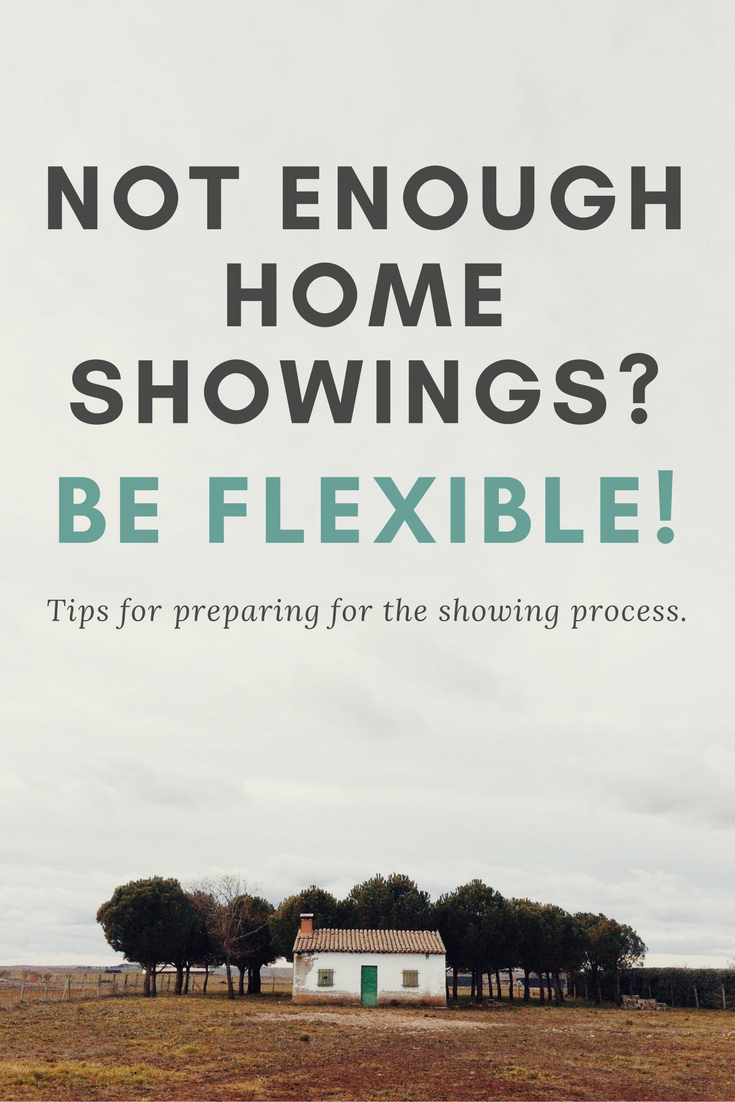 [the_grid name="Home Seller Tips"]
Save
Save