No move comes without some sadness, especially when you have kids. As adults, even if we hate our current home, there's always some part of it that we are fond of – the daily routine we've grown used to, a favorite nearby restaurant, a kind neighbor, or even the little bird that perches outside the window every morning. For kids, this is magnified 10x over. Their home is their anchor and a disruption in that familiarity can be incredibly stressful for them. Nothing will fully eradicate the stress and sadness that they may feel but there are some steps that can be taken to make moving easier for kids.
Include Them in the Home Search
Some parents may feel it's easier to make the home search an adults-only process. For anyone who has had to stand in line with a tired kid next to an impulse display (candy, gum, snacks, and all of the little knickknacks no one ever really needs) can understand why parents need adult time to make a well-thought-out assessment. However, including your kids in some stage of the home search can put them in a pro-active position that will make them feel like they have some control over their situation, which will eliminate some of the helplessness they may feel. Here's how to do that as the parent without losing your mind:
Create a Family "Needs and Wants" List
This is the perfect time to discuss what they can expect from the home search. Negative emotions are often created within the bubble of "What-if" thinking. Instilling realistic expectations will create boundaries that will prevent stress later on.
Let Them Browse Your List of Saved Homes
Every website that allows you to search for homes also has a save feature. Once you've saved your favorites, let your kids take a look. This way you maintain some control over what homes they're viewing, another step in maintaining realistic expectations. If your kids are teenagers, you may even allow them to create their own list of favorites. One of the Realtors on our team bought the house her daughter found online – a house that both she and her husband passed over when the main picture didn't fully reflect the interior of the home. So, you never know – they may find a jewel!
Take Them on Second Showings
Think you've found "the one"? Take your kids to the second showing so they feel included in that final decision making. Point out all of the great features that fit your family and let them imagine which bedroom could be theirs. If they can't be present, take a video of the home or do a live video chat with them (Facetime, Facebook Messenger, Skype, etc.) so they still get to see it before you finalize it.
Help Them Say Goodbye
By giving your kids the chance to say goodbye to the places and people that they've grown so fond of, you're helping them start the detachment process. At the same time, you must reassure them that this isn't an end to anything. Life evolves and good things continue to happen. How you approach this depends on their age and how far you're moving. If it's just to a new neighborhood in the same city, there won't be as much work to do. Whatever the circumstances, here are some ideas:
Create a Scrapbook
Help them gather up pictures of the house, friends, and favorite places. Dedicate one page to their favorite memories of things that have happened in the home. As a family, spend an evening before you move reminiscing about these memories so they realize they're not alone in their feelings.
Arrange a Party or One-on-One Time
Invite everyone your kids are incredibly fond of to a goodbye party or arrange for one-on-one meetings. Thankfully, technology has made it easier to keep in touch with people who are far away, but this face-to-face time will have an important effect on them. So make sure you get pictures and videos that they can look back on (they'll cherish these for a long time) and let them exchange mailing addresses, emails, screennames, etc. so they can stay in touch. It might be a good idea to dedicate a special notebook or address book to this.
Take Them to Their Favorite Places One Last Time
Do your kids have a favorite park, restaurant, etc.? Make sure to take them one last time before you move. If it feels like the list is endless, ask them what they would like to do. Giving them the power to choose lets them know that you care about their feelings.
Prepare Them for the Physical Move
On move-in day, there are certain things that take priority when unpacking. Large furniture items come first, because they take up the most room and can be a pain to move with stacks of boxes everywhere. Necessities for living day-to-day life come next, so toilet paper, cooking and eating supplies, and bed linens. If you plan well, these are likely in your go-to box for move-in day. After that, we highly suggest you make the kids' bedrooms priority. Being surrounded by familiar comforts will lower their stress levels. For the time when things are unsettled, here are some tips to make the move easier:
Do Drive-bys
If you're lucky enough to live near the home you're buying, take your kids on a drive-by of the home once a week until move-in. This will help keep up some of the enthusiasm for move-in day. If you can't drive by, print off pictures and tape them up where they can see them every day.
Let Them Fill a Special Box
Give each of your kids a box. Let them decorate it any way they want and instruct them to fill it with their favorite items that they want the day of move-in. This can be their favorite stuffed animals and toys, prized art projects, bedtime lights, radios, coloring books and crayons, etc. Then take it in the car with you so they have it even if the moving truck gets delayed.
Make the Trip an Adventure
When you make the move, try to schedule some extra time for special stops along the way. This can be anything from seeing the Grand Canyon to eating at a special sit-down restaurant. Don't have time to go out of the way? When choosing lodging, consider staying at a hotel with a really nice pool. One hour of play time could really bring their mood around.
Let Them Create Their Own Nest
When it comes time to set up their room, let your kids take point but offer suggestions along the way. They'll feel more at home if their surroundings are a reflection of their personality and interests. One of the biggest ways of doing this is by letting them choose the paint colors (within reason, of course). If you're buying new construction, this may need to be done prior to move-in. You can follow this up with a fresh bedspread, curtains, and wall art. Just make sure everything you do is something they want, because too much change all at once could have a negative effect on the transition.
Familiarize Them with the Area and School
Once you're settled in, it's time to get the kids familiar with the surrounding area. First, let them explore around the yard. Being in a new place is likely already putting them on edge and new sounds can affect their sleep. Familiarizing themselves with the local wildlife, neighboring pets, and nonliving objects like the outdoor air conditioner unit – all of which can create noise – will help.
Next, move on to the surrounding community. Introduce yourselves to the neighbors. Not only does this create a friendly foundation with the people you'll be living near, but will be good if there's an emergency. Your kids will know who they can run to. Additionally, familiarize your kids with nearby landmarks and have them memorize their new address in case they get lost.
Finally, ease some of the stress of starting a new school by acquainting them with it. Take them to the campus so they can see it (arrange a tour if you can) and do a practice run of their new morning routine. Take them to a small nearby event (playgroup, church group, etc.) where they can meet other kids that will be going to the school. Already knowing someone on the first day of school will make them feel more comfortable, and putting them in a small group setting is less stressful than throwing them into a whole class or school of new faces.
Find New Favorite Places
Seek out replacements for the favorite places your kids had at their old home. Did they have a beloved park? Find a new one nearby. Was your Friday night tradition ordering Chinese food? Test out the local delivery places to find your new go-to. Did they love going to the movie theater? Take them to a showing at the cinema. Before you know it, they'll be asking you to take them to these new places just like they did where you used to live.
Conclusion
The key to making moving easier for kids is putting a positive spin on the process and finding good replacements for the things they're already used to. Getting them familiarized with their new location and routine as quick as possible will also help, because so much of the stress and anxiety of moving is not knowing what they're heading into. It's a timeframe that will require a lot of hugs and encouraging words, but kids are resilient. They'll be settled in and back to normal before you know it.
Considering buying or selling a home in the Wilmington area? We'd love to discuss your options! Give us a call or send us a message via our contact page. Also, make sure to check out our Buyer & Seller Guides. They have over 60 pages of useful information to help you prepare to buy/sell.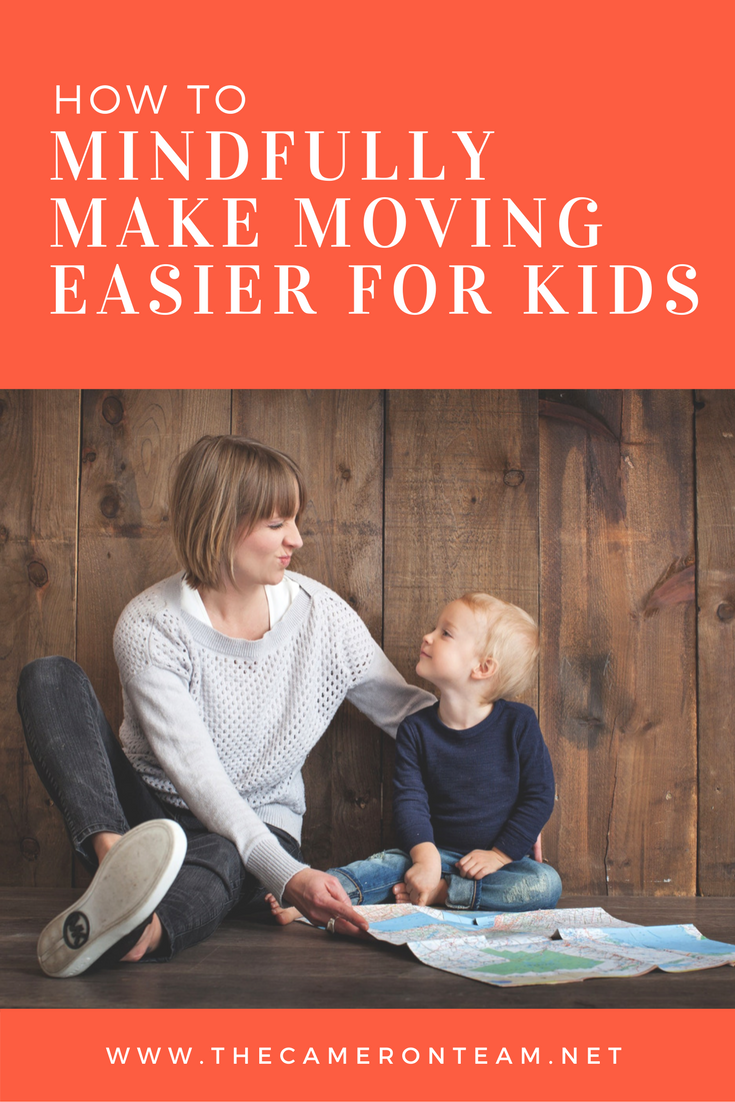 [the_grid name="Home Buyer Tips"]
Save
Save
Save
Save
Save