We consider any real estate purchase buyers make an "investment", even if it is a primary home. Buying a house in Wilmington is not just fulfilling the basic necessity of shelter, it's also an investment in your future wealth. However, if you are looking to expand beyond the essential needs of your primary home and grow a real estate portfolio by flipping or owning rental properties, we can help you with that investment strategy too.
If you have been stashing away money to invest, that is great. Some people can build up a significant cache by compiling money leftover after bills are paid each month. However, if you don't see that generating enough money to invest in a second property, there are other options to explore.
It's important to understand that any real estate purchase you make in Wilmington is going to require a financial contribution. You may see online adverts claiming you can purchase a home with no money down, but that is targeted to primary home buyers and is really a play on words. They still must pay for inspections, closing costs, and service fees, depending on what financing they receive.
You're probably wondering if you can finance the purchase of an investment property. The answer is yes. However, financing options for investment properties traditionally have stricter terms and higher interest rates. If the loan is strictly for flipping a property, it is designed to be held for a shorter period of time, so the impact isn't as long as say – a 30-year conventional loan. But that means the lender must adjust the terms so they make money off the investment.
You also need to keep in mind there will be costs almost immediately after purchasing the property. If you're buying a home to rent out, these costs can include:
Utilities during vacancy
Repairs and updates to meet rental standards
Advertising costs for finding a tenant
It's a good idea to have 10-12 months of rent saved in the bank for vacancy costs and repairs. Then, add 10% to 15% of the rent you receive to your savings for future upkeep.
While all this may sound steep if you are just starting out, there are strategies for raising the money you need and minimizing the costs of purchasing an investment property.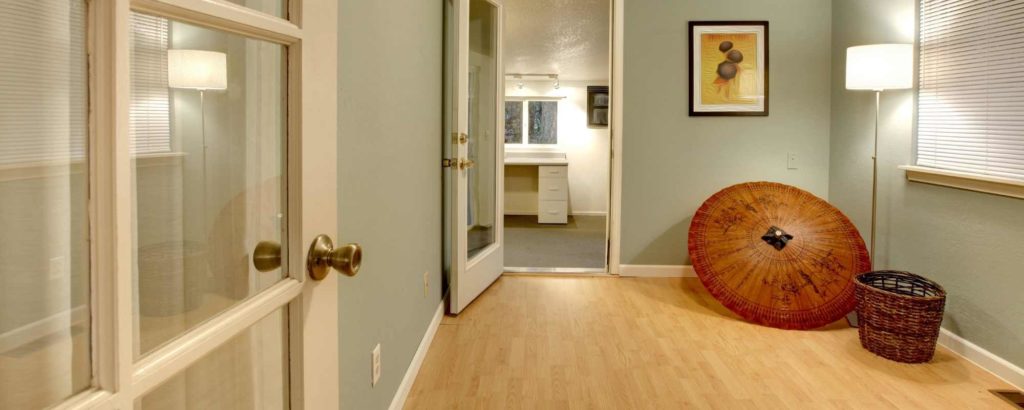 Rent Out a Room in Your Current Home
If you already own a home and are looking to purchase a second home, work with what you already have. Rent out a spare bedroom and tuck that money away in savings. It will take some time to save up all the money you need to purchase but will be completely worth it. Our home valuation tool has a calculator that will tell you what you could earn by listing a room on AirBNB.
Keep in mind, if you live in a neighborhood with a homeowners' association or restrictive covenants, you may not be able to rent to a tenant. Make sure you review those rules prior to heading down this path or you could end up being fined.
Use a Home Equity Loan
This is the simplest way to fund a second home purchase. If you have a large chunk of equity in your current home, you can get a secure loan to help you purchase a second property. The interest rates are traditionally lower than taking out a personal loan, and it prevents you from having to take money from other less fluid investments.
While a home equity loan can be beneficial, it can also be risky, because property values are not guaranteed to stay the same. If the market takes a dip, you could find yourself underwater and owing more than what you could sell your home for. The only way to get it back would be to sell the investment property for more than you invested and owe. If you haven't owned the property for very long, it could be impossible in a down market.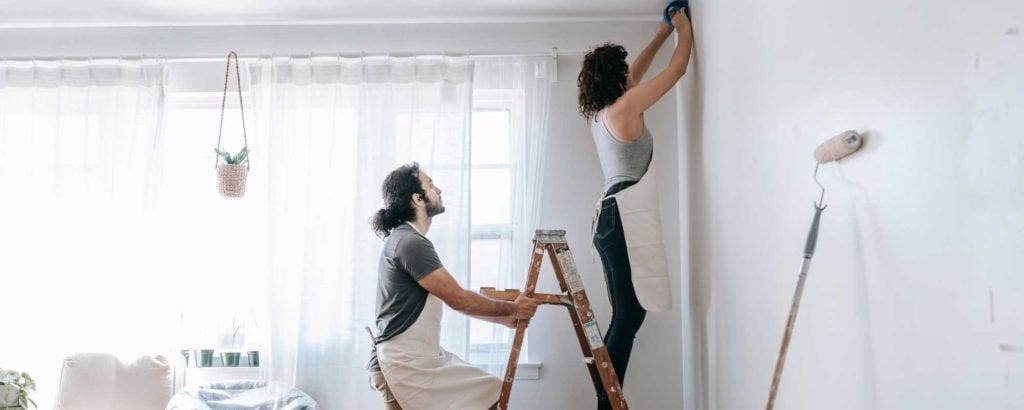 Live in the Home You Purchase While Fixing It Up
If your current finances only allow you to own one property and your goal is to flip it, you could choose a home with minimal structural updates and live in it during renovations. It will feel like you are always in a construction zone, but it does have its advantages. It gives you a chance to take your time, really learn all aspects of the flipping process, and spread out your investment. Plus, if you live there for 2 years and fall below current capital gains limits, you may not have to pay capital gains (or pay a reduced rate) when you sell the property.
Downsize and Use the Money to Invest
Is your living situation flexible? Another option is selling your current home and using the proceeds to buy a small primary home and invest in a second property. This would reduce your mortgage payment and utility bills on your primary home, which would make things a little less stressful while you focus on the investment property. Of course, doing this would mean you'd have to have a considerable amount of equity in your primary home, in order to afford purchasing two properties.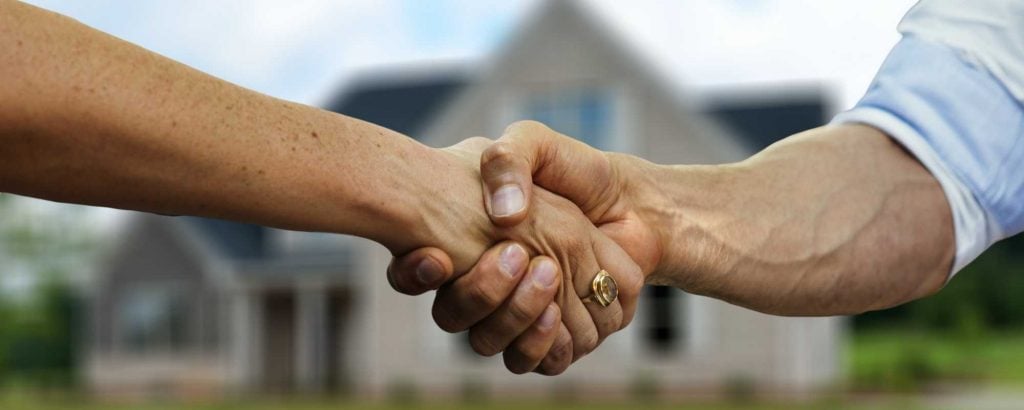 Create a Business Partnership
Sometimes a team is the best option for investment properties. If you can't provide equal share of the financing, you need to be able to contribute in other ways, like in sweat equity and knowledge. Are you a tradesman (carpenter, plumber, roofer, etc.) or general licensed contractor? Your knowledge and skills could be exactly what a partnership needs to flip homes. Just be prepared to sell your abilities and sign a contract that will make you liable for projects the partnership takes on. You'll want to speak with a lawyer about the best way to create a partnership, as well as an accountant who can advise you on money management.
All these options are dependent on individual circumstances and some require you to adjust your primary living situation to make it work, but real estate is a great foundation for your personal wealth. We've seen people take their first homes, which they bought in their 20s, and turn them into rentals. We've seen couples save extra money from their paychecks to purchase beach condos to rent out when they aren't using them. We've even seen grandparents invest in condos near the university to serve the needs of their grand kids and later sell at a higher price.
If you need help getting creative with investing in Wilmington real estate, we're happy to connect you with the right people.  When you're financially ready to invest, we'll use our investing experience to help you pick the perfect property, as well as guide you through the buying process. Just give us a call at (910) 202-2546 or send us a message through our website.
Side note: if you would like to reap the financial rewards of investing in real estate without all the hard work of owning property or a large financial commitment, you can always use programs like Stash to invest in a real estate investment fund (REIT). A REIT is a company that has its own portfolio of real estate properties that can include apartments, office buildings, warehouses, hotels, shopping malls, etc. When the REIT makes money through sales and leases, you make money in the form of dividends.