If you saw Melanie's recent video, Upcoming Road Construction Projects in Wilmington NC, you know a lot of work is slated for the next 5-10 years. Wilmington and the surrounding areas are growing quickly, and the North Carolina Department of Transportation (NCDOT) is working to alleviate traffic and prevent accidents by improving intersections and building new roads. Two of the main roads in Wilmington – College and Market – have a lot in the works. Main roads in Leland and Hampstead are also being analyzed for upgrades, and a lot of communities in each of these areas will be affected.
So how are we supposed to keep up with it all? The NCDOT website is a great resource for viewing project plans, proposals, timelines, and scheduled public meetings. You can find all current and under development projects by selecting the county on their search page. Click on the link for the project you're interested in and you'll see a written overview of the plan, upcoming public meetings (if any), and a timeline. On the right-hand side of the page are links to even more info, including the project's history, maps, documents, photos/videos, and property owner resources for those whose real estate is acquired for the project.
It's important to note you'll only find funded projects in the search above. If you don't see the project you're looking for, search the public meetings. Select a county and hit apply. Then, you can toggle between past and upcoming meetings. If you click on a project name, you'll be able to view maps of the proposed project. If the plan hasn't been finalized, you may see more than one version of the map or layout. If you click on the Notice, you'll find the contact info for the person supervising the project. If you have any questions about the project, you can reach out to them.
If you have the project number, you can also type that into the search box at the top of the website. Here are some important ones to note:
2017
Wilmington Signal Preemptions (U-5534T)
Belville Elementary MUP (U-5527E)
Rice Hope MUP (U-5534V)
2016
Navassa Park MUP (U-5534U)
2015
South College/Holly Tree Pedestrian Upgrades (U-5534Q)
Cape Fear Blvd MUP (U-5534O)
Harper Avenue MUP (U-5527D)
Coral Drive Sidewalks (U-5534S)
2014
Hooker Road MUP (U-5534G)
Hinton Road MUP (U-5534H)
Shipyard Bus Pullout (U-5534N)
5th Ave at Wooster and Dawson Pedestrian Upgrades (U-5527B)
Old Fayetteville/Village Road Ped Loop (U-5534J)
Village Road MUP (U-5534I)
Leland Middle School Sidewalk (U-5534K)
Island Greenway (U-5534L)
Middle Sound Greenway (U-5527C)
2013
Heidi Trask Walkway (U-5534B)
Wrightsville/Greenville Intersection & Pedestrian Improvements (U-5534C)
Park Avenue Phase II (U-5534F)
Old Fayetteville Road MUP (U-5534D)
Island Greenway & Harper Acenue Bike Lanes (U-5534E)
While construction and improvements are underway, you can always check the NCDOT website for Current Closures & Impacts (by county). Also, because we are on the topic of roads, you can report potholes in public roadways on the transportation website. I do it every time I see one and it's usually filled within a day or two.
Finally, if none of these resources help, and you aren't sure what's going on with a road project and/or if it will affect your home or community, you can give us a call at (910) 202-2546 or leave a comment below. We're happy to help out any way we can. Just know that we aren't affiliated with NCDOT but have made it a point to attend some of these public meetings.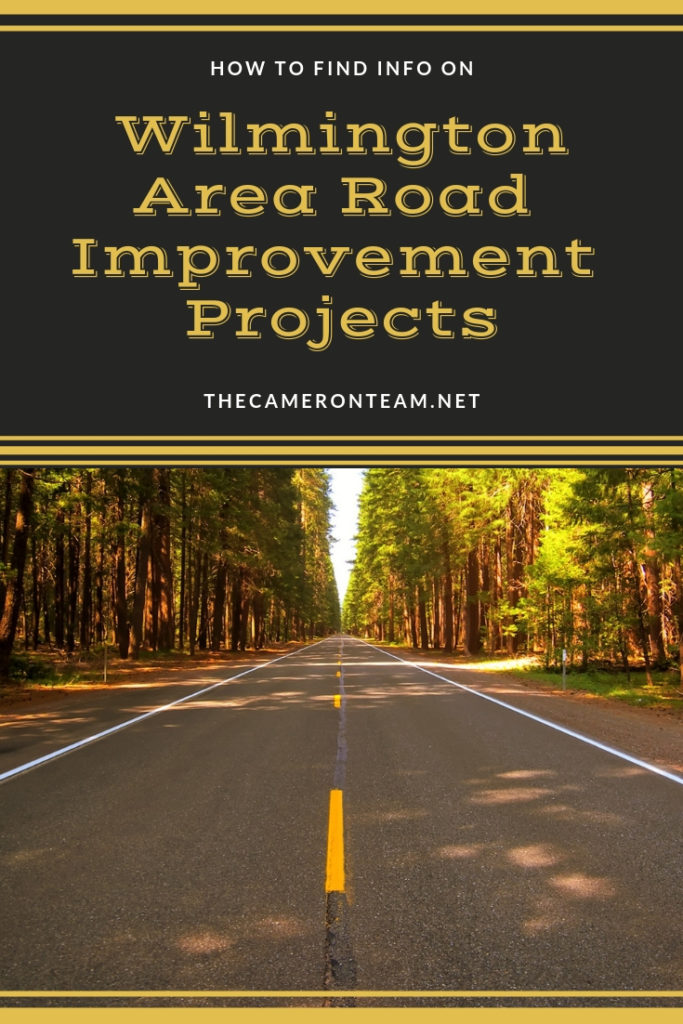 [the_grid name="Area Info"]