The cost of moving in North Carolina can vary widely depending on the size of your home, the location of your new dwelling, timing of the move, and any additional services needed (packing, special handling, equipment rental, etc.). While all moving companies will give you a quote on the cost to move your belongings, it's important you have an idea of the total expenses and what should be included so you can budget correctly and protect your bank account from hidden fees.
What is the Average Cost for Movers?
First things first, you need a team to physically move your belongings. According to HomeAdvisor, the average rate for movers is $25-$50 per hour, but keep in mind that's just the manpower. There are other costs calculated into your move, including the weight of belongings, gasoline, insurance, etc.
Local Moves
Local (or Intrastate) moves are generally categorized as moves under 100 miles. This may vary with the moving company, but it's good to keep that in mind when budgeting. Most moving companies provide 2 movers and a truck, and only charge by the hour for local moves.
The key to budgeting local moves is understanding how long it may take. These are the national averages according to HomeAdvisor:
The average moving cost in North Carolina is $1,102 and typically ranges from $601 to $1,648. That is slightly above national average, which is $1,059 and typically ranges between $569 to $1,565.
Remember to book your local movers as far in advance as possible. Though they may be local, that doesn't mean they can be scheduled last minute. You should hire movers 4 weeks in advance at a minimum. The sooner you do it, the better chance they'll be available the day you want to move.
Out-of-State and Cross-Country Moves
While local moves are calculated by the hour, out-of-state or cross-country moves are usually calculated according to distance and weight of the belongings to be moved. This does not include all the fees for moving, which can also consist of fuel, tolls, etc.
Knowing how much all your belongings weigh can be incredibly hard. The moving company will look at everything in your home, garage, etc. and create an estimate based on the average weight of other similarly sized homes. So be as transparent as possible about what you plan to move or there will be a large discrepancy between the quote and actual cost.
Need an idea of how much typical belongings weigh? According to Zillow, a 1,000-square-foot, 3-bedroom apartment averages about 5,000 pounds, while furnishings in a 2,800-square-foot, 4-bedroom home typically weigh around 20,500 pounds. You can also use an online estimator, like the one on Move.mil, but be prepared to inventory everything in your home.
On moving day, the movers will weigh the empty truck and then weigh it after it's filled. Make sure you get a weight receipt from the mover, so you know what the truck weighed without all your belongings. This will prevent discrepancies later.
The moving company will also apply a rate per mile. This is typically .50 cents per pound but can also depend on the moving company. It can be difficult to say exactly what a moving company will charge you for an out-of-state or cross-country move without a quote; however, according to the American Moving and Storage Association, the average cost of a long distance move is $4,300.
Seasonal Moves
The time of year you move affects how much it costs to hire a moving company. Summer is the busiest time of the year, which means rates go up and the chance for delays increases leading to more fees. If you can move during the off-season (October – April), you'll pay less and have a better chance of booking your preferred day. Just keep in mind that depending on your location in North Carolina, your move may be affected by snow and ice, which can result in delays and extra charges for additional time and effort to protect your belongings.
Additional Moving Fees
While the primary costs of moving include labor and hours or weight and distance, there can be other fees contributing to the cost of your move. Many of these are considered add-ons, so if you're looking to cut costs, try to avoid these.
Packing and Unpacking
Packing and unpacking your belongings are the longest part of the move, and oftentimes the most work, which is why people sometimes pay professional movers to pack and unpack everything they own. The benefit is knowing the movers have the best tactics for protecting fragile items, like dishes, glassware, art, and awkward items. But most people choose to do all the packing themselves in order to cut costs. Some also just prefer to maintain privacy with what they own.
Furniture Disassembly/Reassembly
It's common for people to do all their own packing but leave the task of disassembling and reassembling furniture to the movers. This reduces unnecessary work, because the professionals have their own tricks of the trade. However, doing the physical work is one more way for you to save money.
Bulky and Fragile Furniture
If you have unique or bulky pieces of furniture that require extra attention, you will be charged an extra fee. This can include pianos, priceless art, and large appliances. However, having a professional mover handle these things is often worth the extra fee, because they know the best way to transport them without damage.
Hindered Accessibility
Homes, condos, and townhouses that have elevators or excessive stairs, or are located a significant distance from where the truck can park may be charged a fee, because hindered accessibility slows down the unloading of the truck and creates more work for the movers. There may also be an extra fee if they need to rent a vehicle to move your belongings from the truck to your residence. Of course, there isn't much you can do about this. Just be prepared to pay a little more.
Equipment Rental
Normally, the fees for renting straps, moving blankets, and dollies aren't much. Some moving companies include them in their base prices. However, if you have narrow steps that require the movers to hoist furniture to an upper floor, they will need to charge you for extra equipment. The same goes for crates and extra packing supplies required to transport anything bulky or fragile.
Insurance
Many people expect their belongings to be protected by their car insurance or homeowner's insurance during their move. Rarely does this happen and If they do, it's very limited. Movers normally provide basic insurance for the belongings they are transporting. However, the industry standard for coverage is .60 cents per pound. That would be a whole $30 or so for your 65" flat screen television. The moving company is required to give you a breakdown of their insurance policy. Thoroughly read it before moving day.
Don't hesitate to ask the company if they provide an expanded coverage. This may include a full-value plan with a limit you set yourself. However, this usually includes caveats, like:
The moving company isn't responsible for anything they don't pack themselves.
No more than $100 will be paid for a single item unless specifically listed on an inventory sheet (get ready to write down everything you own!).
The moving company reserves the right to choose how you are compensated, which means they can opt to repair rather than replace and if something is damaged beyond repair, you get the current value only, which means you don't get enough to fully replace your washer, even if they drop it from a hoist.
In other words, it may be in your best interest to pay for moving insurance from a third-party company. Your regular insurance provider may even have a program.
Exclusivity
To up their profits and streamline their process during out-of-state moves, moving companies oftentimes load more than one family's belongings on a large truck. This may slow your move and cause delays while you wait for them to unload another family's belongings. However, you can pay for exclusivity to assure you have a prompt delivery. Choosing to do so depends on your urgency and their timeline.
Storage, Warehouse Handling, and Delivery
Sometimes the sale of your home and your closing don't match up. In that situation, you may need to have all your belongings stored for a period of time. This can bring on additional fees for storage space, warehouse handling, and pickup/delivery to and from the building. How much you pay depends on the moving company's setup. Some national chains have private warehouses. Some require you to rent from a local storage space. Make sure you ask lots of questions about security, handling, and accessibility. If you need to store with a local storage place, you may be able to save money shopping around.
Avoid Being Scammed
In 2018, the Federal Motor Carrier Safety Administration (FMCSA) received over 5,900 complaints about moving fraud. The average loss claim was over $16,000. The scams included:
Requesting a large deposit and not delivering on service
Hiking prices last minute so owners feel like they have no choice but to pay
Taking an upfront payment then abandoning the belongings
Holding belongings ransom until the owners pay a specified amount
To avoid moving scams, look for the following warning signs:
The moving company has a residential address or P.O. Box for its place of business
It doesn't have a U.S. Department of Transportation number on its website or paperwork
There are no online reviews, or they just have star ratings
They give an estimate over the phone/online without seeing the belongings in person
Their quote is considerably lower than others'
They offer a discount that's only good today
They ask for a large down payment or deposit (no reputable company will ask for an upfront payment)
They ask you to sign an incomplete contract (no blanks should be present)
The movers show up in unmarked/non-company-branded rental trucks
Don't hesitate to ask questions and don't ever let yourself feel pressured to hire a specific company. You're loading a large chunk of your life on their truck. You don't want to put it at risk.
Choose a Reputable Moving Company
Ready to choose a reputable moving company? It's pretty easy for a person to put up a website and advertise themselves as a moving company, but it's just as easy (if not more) for you to weed out those that may be unscrupulous, including:
Asking friends, family, and your REALTOR® for referrals for moving companies they've used in the past
Reading online reviews (consider the overall feedback and not just the 1-star reviews)
Searching the Better Business Bureau website for complaints filed against the company
Searching the American Moving & Storage Association website for certified movers who swear to abide by the association's code of ethics
Asking lots of questions!
Remember to always request quotes from more than one moving company. Not only will it identify who has the best price but will also set a standard by which to determine a regional standard. As mentioned above, if a company quotes really low or exceptionally high, steer clear!
Conclusion
Are you moving in the greater Wilmington area? We're happy to refer you to a reputable local moving company. Just give us a call at (910) 202-2546 or send us a message. Also, keep in mind the Coldwell Banker clients can save up to 10% on PODS Storage and Moving.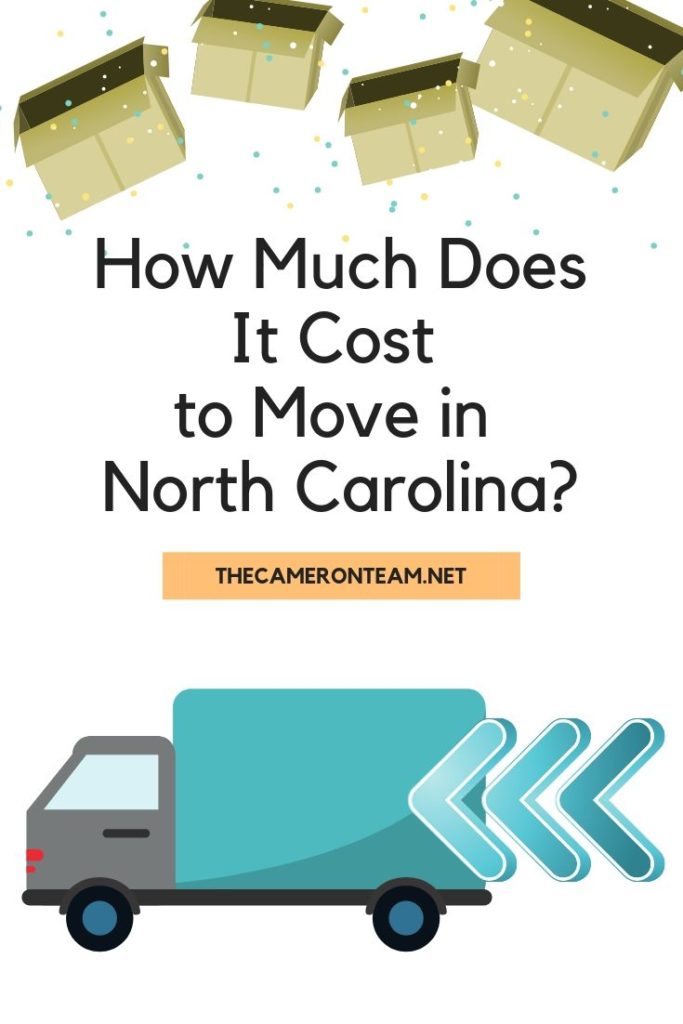 [the_grid name="Home Buyer Tips"]