One of the keys to maximizing your return when selling a home is having some of the home features that buyers most want. But how do you know which to choose and which investments will pay off? There are a lot of finishes and appliances to choose from, and the ones you see a lot of aren't necessarily the most popular among buyers. Luckily, industry experts have recognized the struggle.
Recently, Trulia pulled all of the home features that were most often asked about in their community and pulled info from all of the listings on their site to see which features were most often mentioned as selling points. They then put these head to head to see which features were the most popular. This is what they found.
Marble Countertops vs. Quartz Countertops
Marble is a natural timeless beauty that is quarried around the world. Quartz is a man-made material that is a composite of natural stone fused with polymer resin. Marble exists in a beautiful array of colors and patterns that are one-of-a-kind for each slab, but Quartz is more consistent looking and can be made to mimic marble. Marble is generally more expensive than quartz, but it depends on how and where the marble is quarried. Some acids will stain marble, so it needs to be cleaned often and resealed every 3-6 months depending on the lightness of the color. Quartz is a non-porous solid surface, which means it's germ resistant and easy to maintain. No sealing required. However, quartz can be damaged by excessive heat, so it's best to use heating pads.
And in case you were wondering, granite is slightly harder, more durable, and less expensive than marble but requires similar upkeep. The largest difference between the two is pattern and color options.
Quartz countertops were 3x more popular than marble on Trulia.
Winner: Quartz
Carpet vs. Hardwood Floors
While carpet is warmer underfoot for people who live in cold environments, the deep piling holds dust mites, pollen, mold, pet dander, dirt, and basically every other allergen that gets tracked into the house. Hardwood floors are easier to keep clean and provides few chances for mites, mold, and mildew to flourish. Plus, it lasts longer than carpet.
Winner: Hardwood
Soaking Tubs vs. Claw Foot Tubs
Some people just love, love, love the look of a claw foot tub and who can blame them? They can be downright works of art. However, claw foot tubs take up more room than soaking tubs and homes are trending toward more efficient layouts. Most buyers would rather use that space for storage. They can also be expensive to install when plumbing needs to be moved or a slab installed to support the heavy material that most claw foot tubs are made of.
Soaking Tubs won by a landslide on Trulia.
Winner: Soaking Tubs
White Cabinets vs. Dark Cabinets
White cabinets make a kitchen look larger. The color white also psychologically implies cleanliness (oh, the tricks we play on the mind). However, not many people like stark-white cabinets. As the Trulia community communicated, as well as many other forums, both white and dark cabinets can be beautiful but the key is contrast.
Winner: White
Subway Tile vs. Basketweave Tile
Homeowners can't go wrong with either one of these. It really just depends on what works with the overall design of the kitchen. The Trulia community agreed – having a tile backsplash, no matter which style, is a nice update.
Coming in a sliver ahead…
Winner: Subway
Sub-Zero Appliances vs. Viking Appliances
For those who want a gourmet kitchen and care very much about their brand of appliances, the competition appears to be between Sub-Zero and Viking Appliances. Like most appliances, this often comes down to brand, model, and style, but one did edge over the other. According to the Trulia community, what really matters is that the appliance matches the price range of the home. Luxury buyers expect luxury appliances.
Winner: Sub-Zero
Electric Stoves vs. Gas Stoves
Electric stoves are safer to use (no open flame) and easier to clean (smooth top) than gas stoves making them popular among families with children. If the home does not already have a gas line, it can be an added expense to install one, but when it comes to the basic stoves, electric stoves cost more than gas stoves. Long-term operating costs differ depending on the location, but gas is on average 10%-30% cheaper to use. Gas stoves are most often preferred by budding chefs due to its almost instant and consistent temperature adjustments, as well as the ability to char, toast, and flambé.
Winner: Gas
Bay Windows vs. Floor-to-Ceiling Windows
This is another match-up that was pretty much a toss-up. It really depends on aesthetic preferences. One thing to keep in mind – more glass = more heat loss.
Winner: Bay
What do you think? Did any of these surprise you?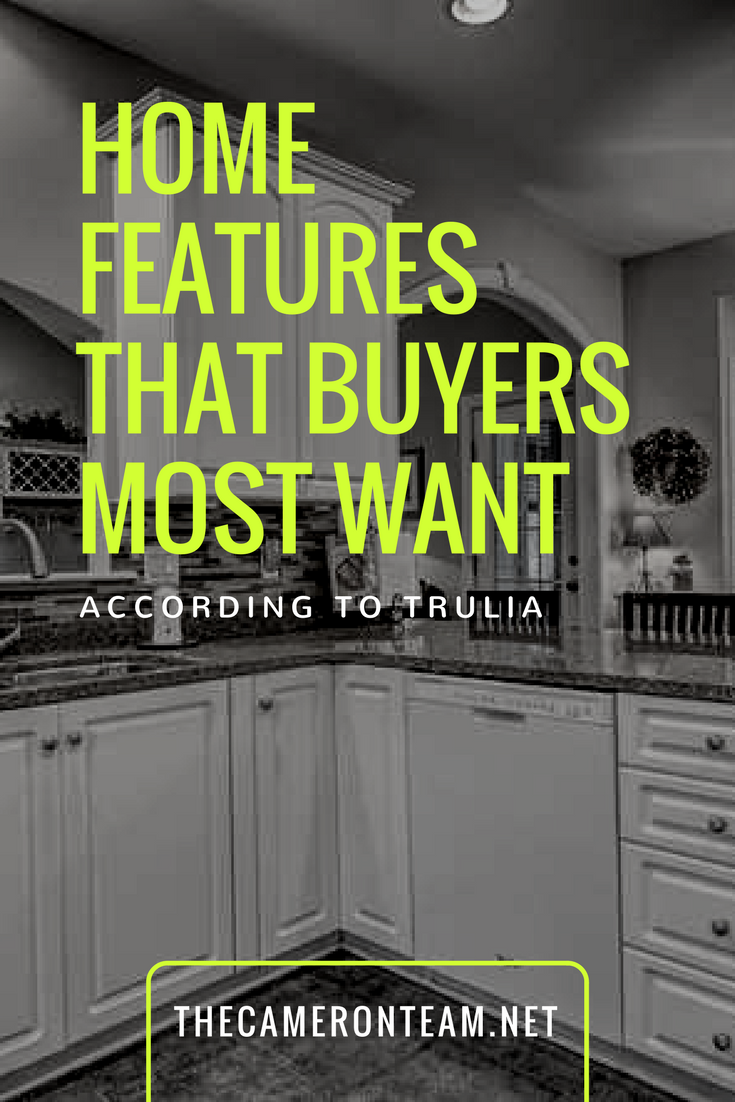 [the_grid name="Home Buyer Tips"]
Save
Save
Save
Save