If you have been searching for homes online, you have likely noticed that each listing page has a DOM or Days on the Market listed. This is how many days the home has been listed for sale. That includes days where it may have been under contract with a buyer and put back active in the Multiple Listing Service (MLS) when that contract was terminated. Traditionally, buyers are more likely to view properties with a DOM over 30 days as flawed. They will either avoid the listing or make a lower offer than they would have earlier in the listing timeline. However, a lot of things in the United States have changed since the onset of Covid-19, including the real estate market.  People are more hesitant to schedule showings and open houses, and may be putting off their purchases until the economy becomes more stable. This raises the question whether typical market indicators, like Days on the Market, matter during a pandemic.
The answer is…it depends.
Home Prices and Days on the Market
A well-presented home will get a good number of showings when it is newly listed. When showings slow down a lot or even stop, this means the home listing has gone stale. The number of showings considered "good" and the length of time before a home is labeled "stale" depends on the price range the home is listed in.
Activity can also differ between local real estate markets. In our area (New Hanover County, Pender County, and Brunswick County) luxury homes ($650,00 and above) naturally have a longer average DOM than mid-range homes ($300,000 – $600,000). Likewise, high-demand homes in the lowest price ranges (under $250,000) have a much shorter average DOM than mid-range homes. However, these price ranges and DOMs change a bit when we go further up the coast to Onslow County, where the major buying market shifts from retirees and vacation homes to military families and a booming new construction market. Resale homes in communities with new construction may have longer DOM because of so much competition in their same price range.
Who is Buying Homes During the Pandemic
With unemployment at an all-time high, most people would expect we are heading into a housing crisis, but this has not proven true at all. While showings and sales initially decreased nationwide, as restrictions have been lifted, these numbers have increased. Buyers are still shopping for homes. They may not be scheduling as many showings, but they are viewing homes online, attending virtual open houses, watching recorded walkthroughs, and being very particular about the homes they schedule to visit in person.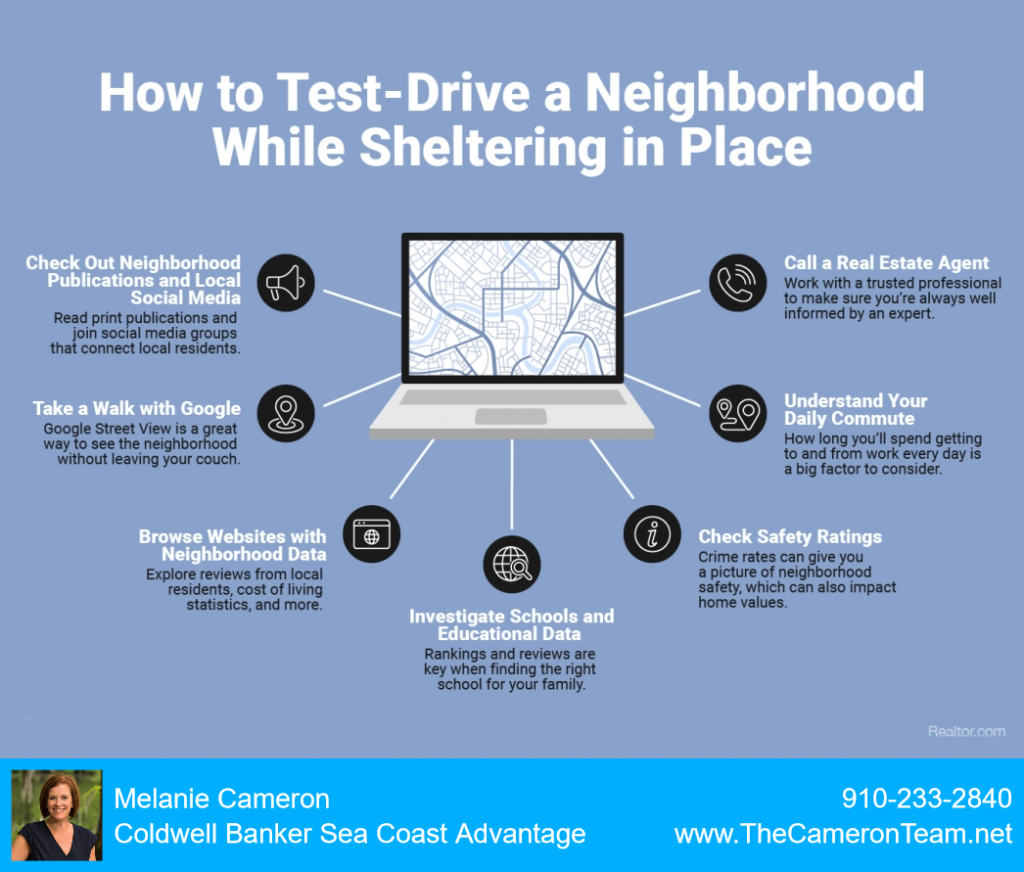 But who is still buying homes? They are people who:
Need to buy. They are being transferred for a job, or they have a family obligation that requires them to move.
Have already started the buying process. Their jobs and finances are still in good standing, and it only makes sense for them to move forward with the process.
Want to take advantage of the low interest rates and are in the financial position to do so.
Believe the pandemic is a sign that now is the time to fulfill their dream of buying.
This pandemic has not eliminated all the home buyers, but it has changed how they are shopping for homes. As mentioned before, they are relying more on listing pages, virtual open house, 3D tours, and virtual showings. Truly, the biggest limit placed on the market right now is still lack of inventory, and this was made worse by sellers pulling their homes from the market when stay-at-home orders were put in place.
Slow, But Still Moving Ahead
Buyers who are on a strict moving timeline are actively making offers despite the pandemic, but others are taking their time. It is this reason why we need to approach traditional market indicators with an objective view. A DOM higher than the traditional average is no longer an indicator that there is something physically wrong with the home or that it is overpriced. It could just be how that community and/or price range is performing right now.
This does not mean that DOM has lost its value. If you see a home you like, do not rule it out because it has been on the market a few months. Good REALTORS® understand the power of comps (comparisons). They can look at how other homes are showing and selling to determine if the property's DOM is on par with similar homes and if it is listed at fair market value. This will give you an idea if you should pursue a contract on the property.
Thinking About Buying?
If you are thinking about buying (or even selling) a home in the greater Wilmington area, give us a call! We are happy to answer all your questions. We understand how important it is to make an educated decision, especially in this time of uncertainty.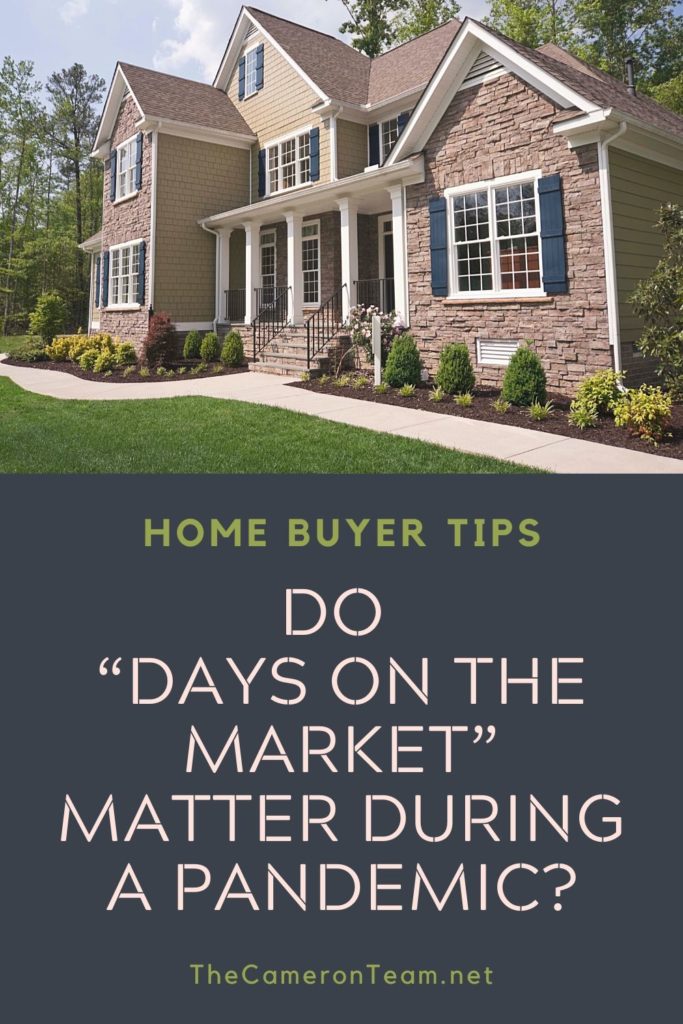 [the_grid name="Home Buyer Tips"]