Looking for a nice Mother's Day gift? Forget coffee cups and spa kits, and massagers she'll forget to use. If you want to give a memorable gift, consider these 7 winners from the home category on Amazon.
Please note: The Cameron Team has not been paid or received any other compensation to include any of the products featured on this post, but the author has included affiliate links and content. If you click on a link, they may earn a commission with no added cost to you. It's a high-five for great content!
Make your mother smile – not once – but multiple times over the course of weeks. This beautiful keepsake jar is filled with 31 positive notes in nice linen envelopes that she can open once a day or once a week, and revisit over the course of time. It's a thoughtful way to bring happiness and inspiration to her life.
Because mom has a green thumb…These wall-mounted flower pots slowly water plants through simulated rain. Pour water into the cloud above the pot and it drips on the plant below. Each pot is about 3" wide and works well with plants that don't mind water on their leaves, like ferns and bromeliads.
For the mom who always reminds you to put a coaster under your glass, these painted gold stone coasters are the perfect gift. Once painted, they are covered in an extra-durable high-gloss top coat for added protection. Their bottoms have soft pads to prevent scratching wood and glass topped tables. They also work well for candles.
Have a mom who loves to listen to records? This Wockoder turntable plays at 33, 45, and 78rpm and fits 7″, 10″, and 12″ records. It has Bluetooth capabilities and a USB interface, and supports SD cards. Best of all it's lightweight and built into its own case, so it can be easily stored when not in use.
Does your mother have a good sense of humor? Bring a smile to her face every day with this garden statue of a cat hunting garden gnomes. Is she not a fan of cats? They also have dogs, Godzillas, T-rexes, and bears.
This Skylight Frame is the gift that keeps on giving. It's no ordinary digital picture display. It's WiFi enabled, so when you have new pictures to share, you can just email them to the frame. Surprise mom with preloaded pictures of the grandkids and add new ones every month without the hassle of downloading them to an SD card.
Pay mom back for all the times you made her want to drink with this home cocktail maker. It makes a perfect cocktail every time and all their mixes are naturally-flavored. They have a variety to choose from, including Tangerine Paloma, Rum Punch, Margarita, Appletini, Cucumber Melon, and Mai Tai.
Have you seen a nice Mother's Day gift that's "outside the box"? Share it in the comments!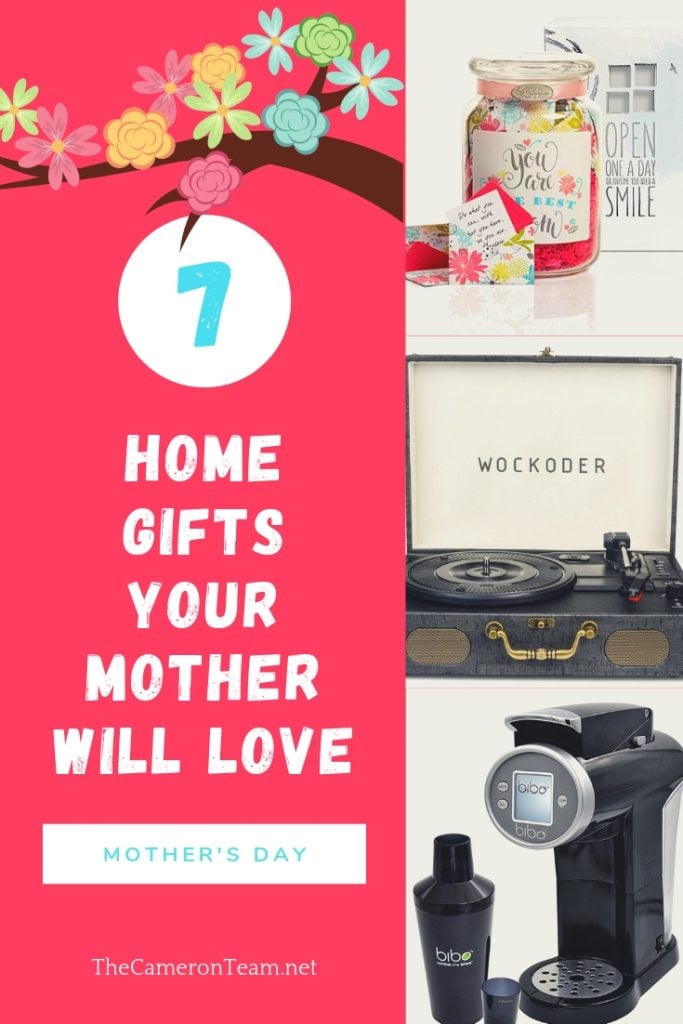 Related Posts
[the_grid name="Events"]