The holiday season is fast approaching, so it's almost time to start planning your decor. If you love decorating for Christmas, you probably already have some ideas for the interior and exterior of your home. If you're in search of inspiration, though, you can look to the 2022 trends. Here are 15 of this year's best Christmas decorations:
Side note: This blog post contains affiliate links. If someone purchases after clicking one of these links, the author receives compensation. It's no extra cost to the purchaser, just a high-five for sharing useful content.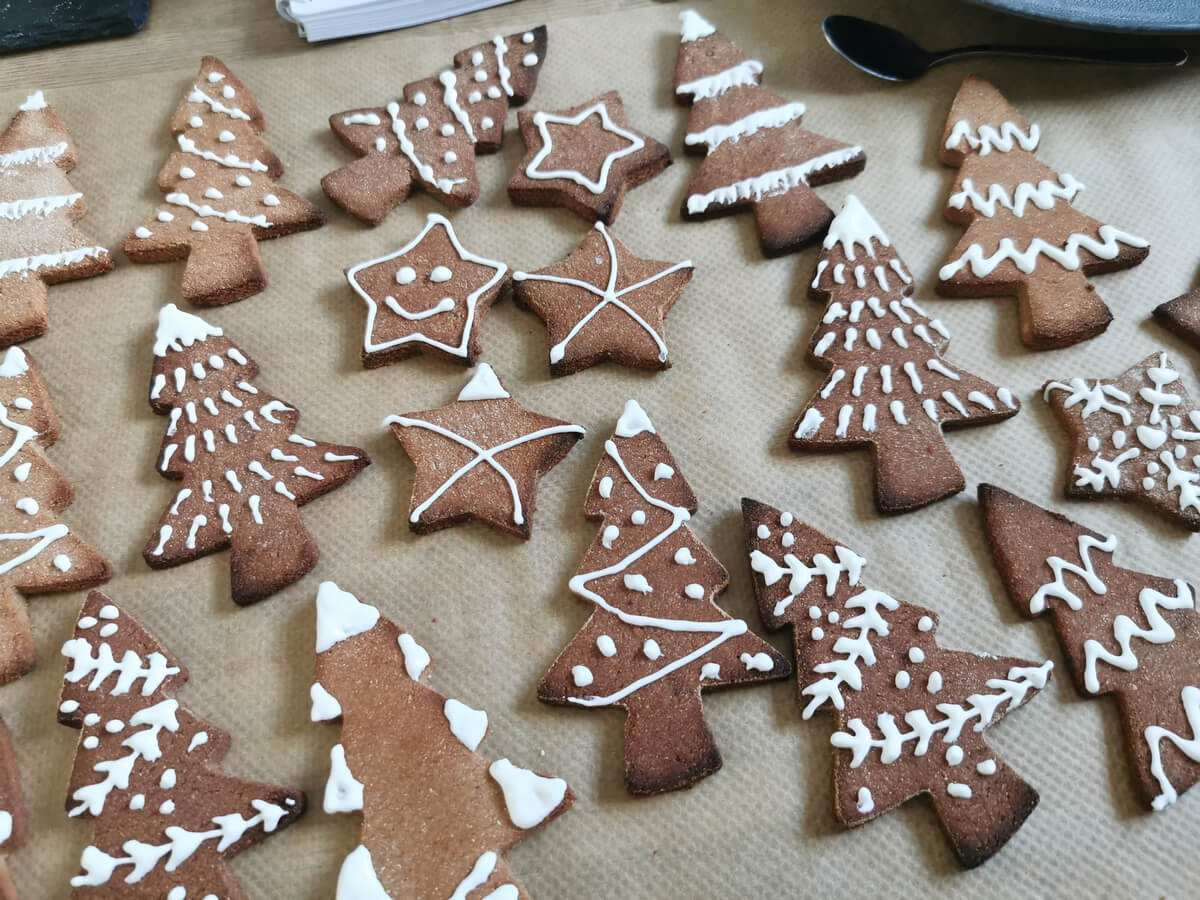 1. Gingerbread
One of the biggest trends for Christmas in 2022 will be homey and cozy decor. Gingerbread is the perfect decoration to fit this theme. You could bake gingerbread cookies or put together a gingerbread house, or you could opt for artificial gingerbread decorations throughout your home.
Etsy has so many cute gingerbread decorations, including these clay gingerbread Christmas trees from SweetTreatsFakery.
Love gingerbread decor? Make sure you check out their other products. They are making a ton of gingerbread ornaments, candy jar toppers, tiered tray figures, and more.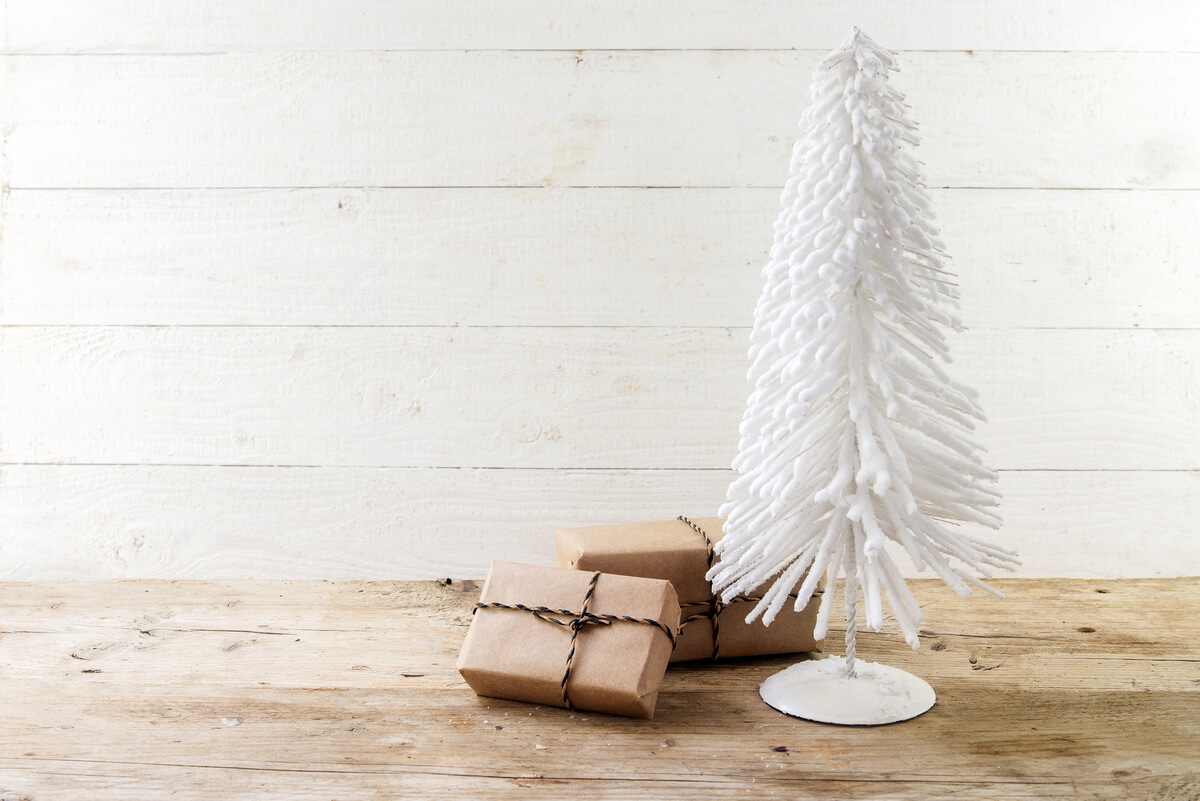 2. Flocked Trees
Flocked Christmas trees will be a major trend in 2022. These trees are dusted with white as if they're covered in snow, so they're perfect for families who love the idea of a white Christmas. Most of the ornaments that look great on a traditional pine tree also look great on a flocked tree, so don't worry about limiting your decor options when choosing this style.
You can purchase a flocked Christmas tree in stores on websites like Amazon, or you can purchase a bag of tree flocking snow from sellers like BearCountryHomeStore on Etsy. It is self-bonding when applied with water to a tree and a great way to update an older artificial Christmas tree.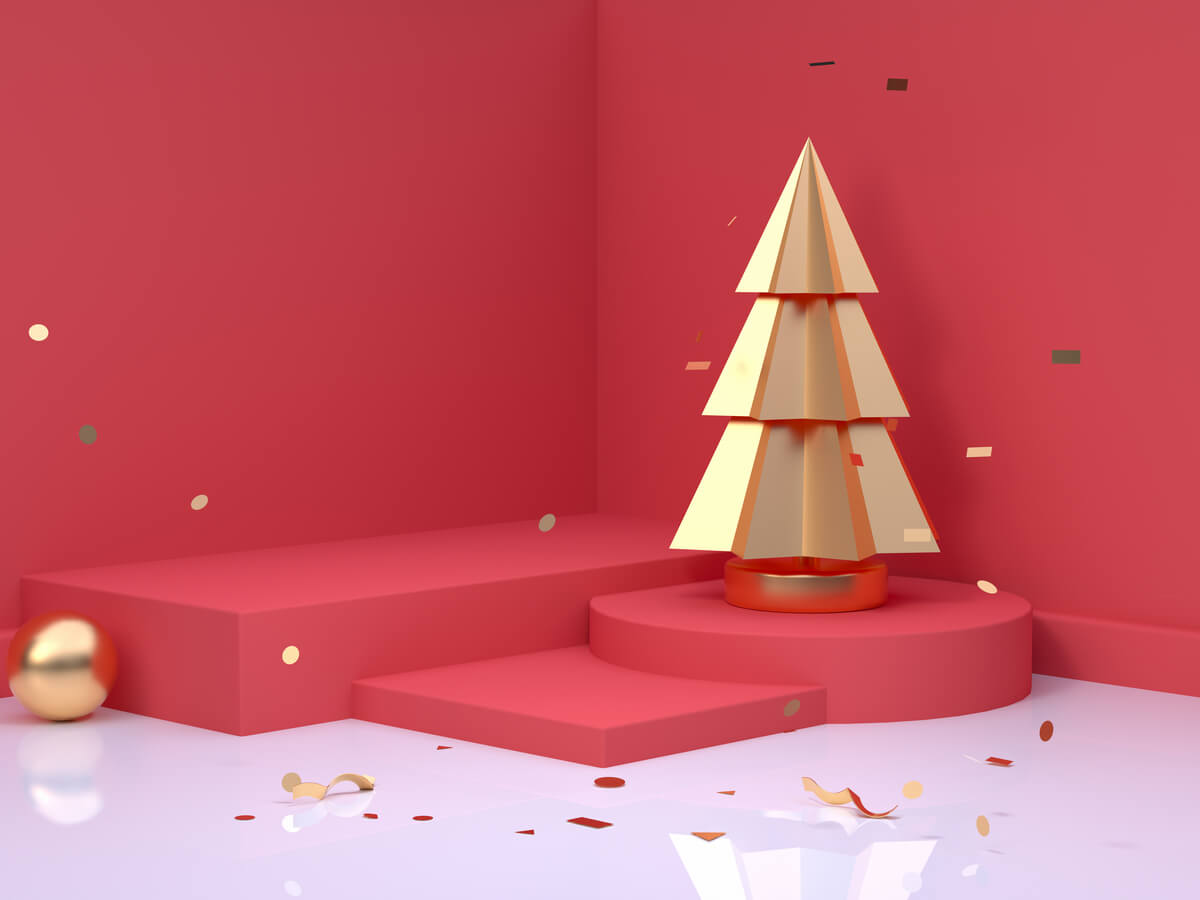 3. Metallic Trees and Ornaments
Gold, silver, and other metallic shades will make for great tree decorations this year. These colors look excellent next to the deep green of a Christmas tree, and they pair well with most other colors. If you're looking for new tree ornaments, try gold baubles, silver bells, or other metallic decorations.
Our personal favorite is a great choice for anyone who loves to incorporate the ocean into their Christmas theme, and that is metallic oyster shell ornaments. Etsy has a nice variety of decoupaged pieces, like this one from WendyClareDesigns.
If you like oyster shell ornaments, make sure to look at her other products. She has a wide range of themes, not just sea creatures. She also decoupages traditional nutcrackers, reindeer, and the 12 days of Christmas.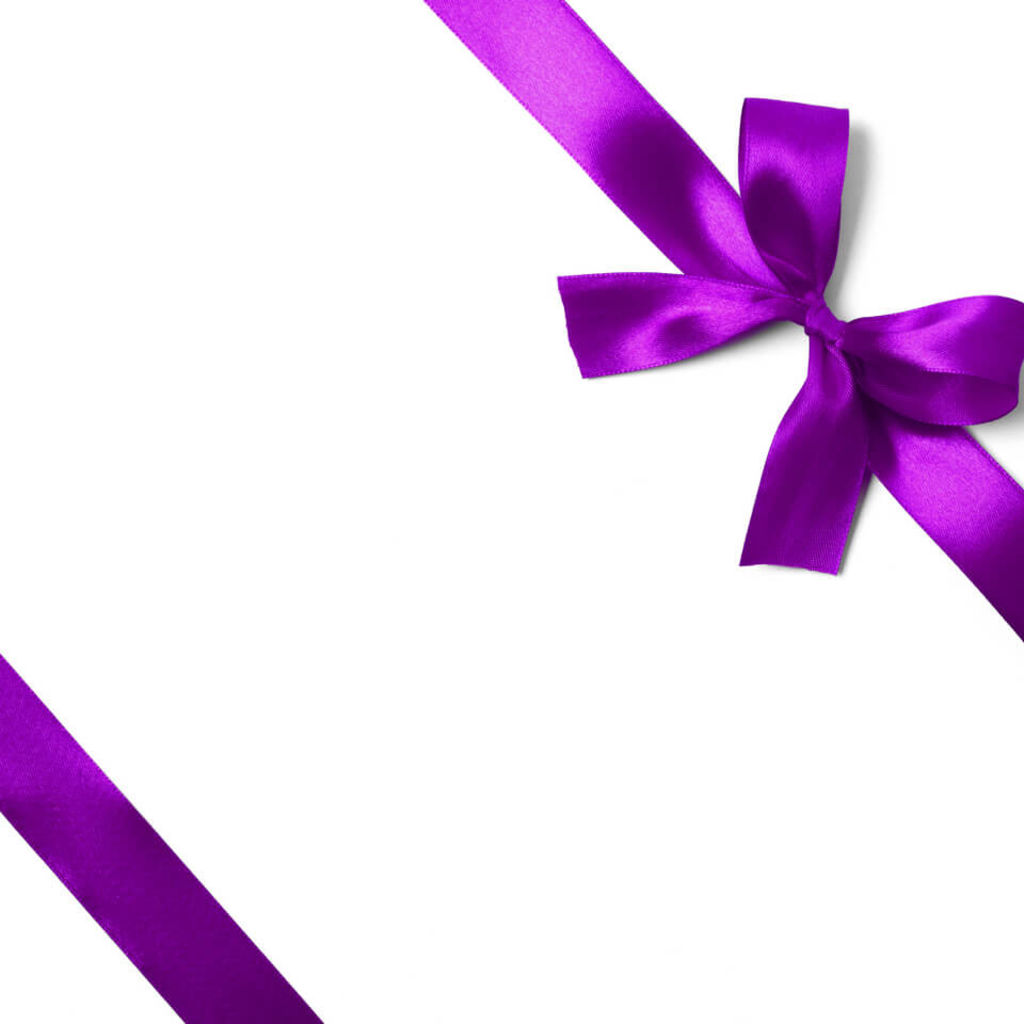 4. Jewel Tone Ornaments
Jewel tones have been popular all year, and you can expect this trend to continue into the holiday season. If you like purple, emerald, and and bright pink, it's the perfect color scheme for your Christmas decor. Jewel tone ornaments look beautiful on trees, and they pair nicely with metallic shades.
Kurt Adler has created some beautiful ornaments in jewel tones. His 12 Days of Christmas set is festive and a bit folksy, not what you would expect for this color scheme.
5. Paper Decor
Paper decor can be as simple or as elaborate as you want it to be. You can purchase paper baubles, stars, or small Christmas trees to hang around the house, or you and your family can make paper chains or paper garlands. It harkens back to a simpler time when people handmade most of their Christmas decorations.
We absolutely adore honeycomb trees. They are simple and symmetrically beautiful, and double as winter decor too. These from Delainecoe are just one example of the honeycomb trees you could display.
Other versions of honeycomb trees are made from book pages, which can be great Christmas gifts for bibliophiles. You can also find honeycomb Christmas ornaments in varying shades.
If you would like to try creating paper ornaments at home, there are some templates and tutorials that you can download and print at home. Hattifant has a set of Triskele Paper Globes that adults and kids can color and assemble.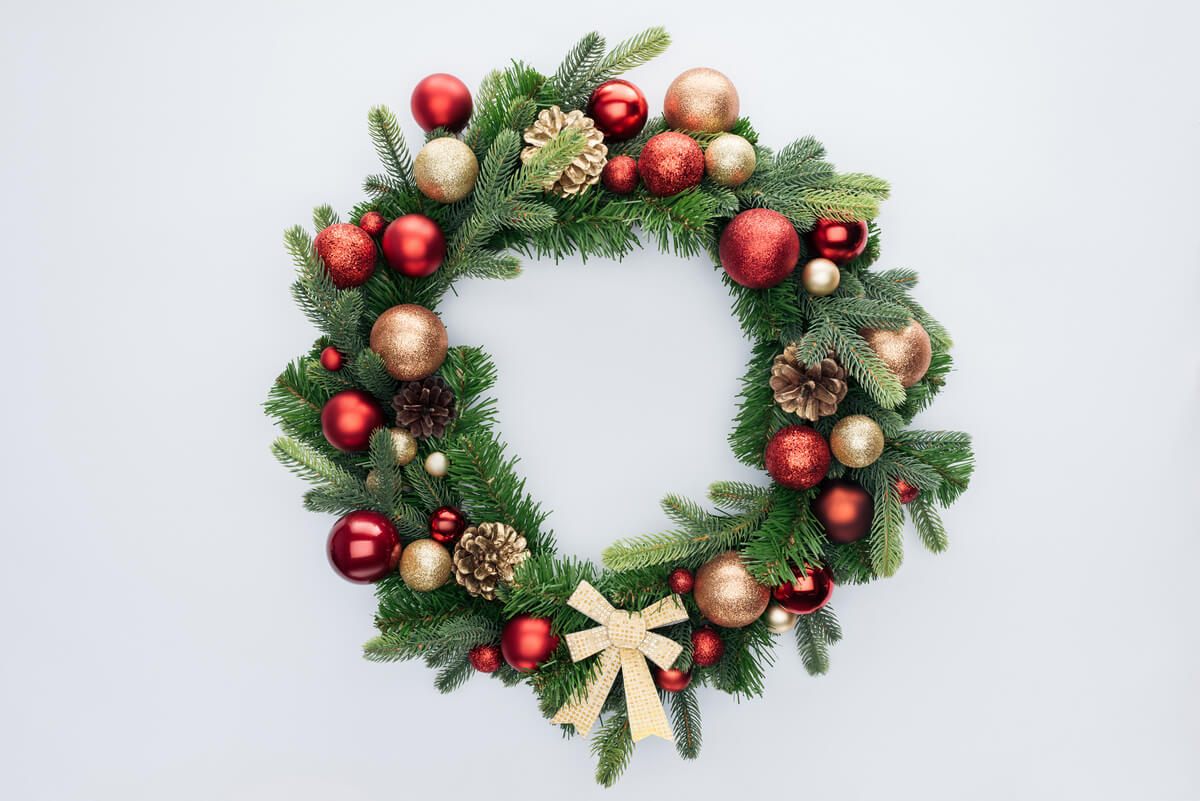 6. Christmas Wreaths
Christmas wreaths are a decor staple every year. Wreaths look beautiful on your front door, but you could also incorporate them inside the home by designing a wreath wall. Arrange wreaths of varying sizes and styles on the wall to create an eye-catching Christmas display. If you're crafty, you could even make your own wreaths with your favorite colors and textures.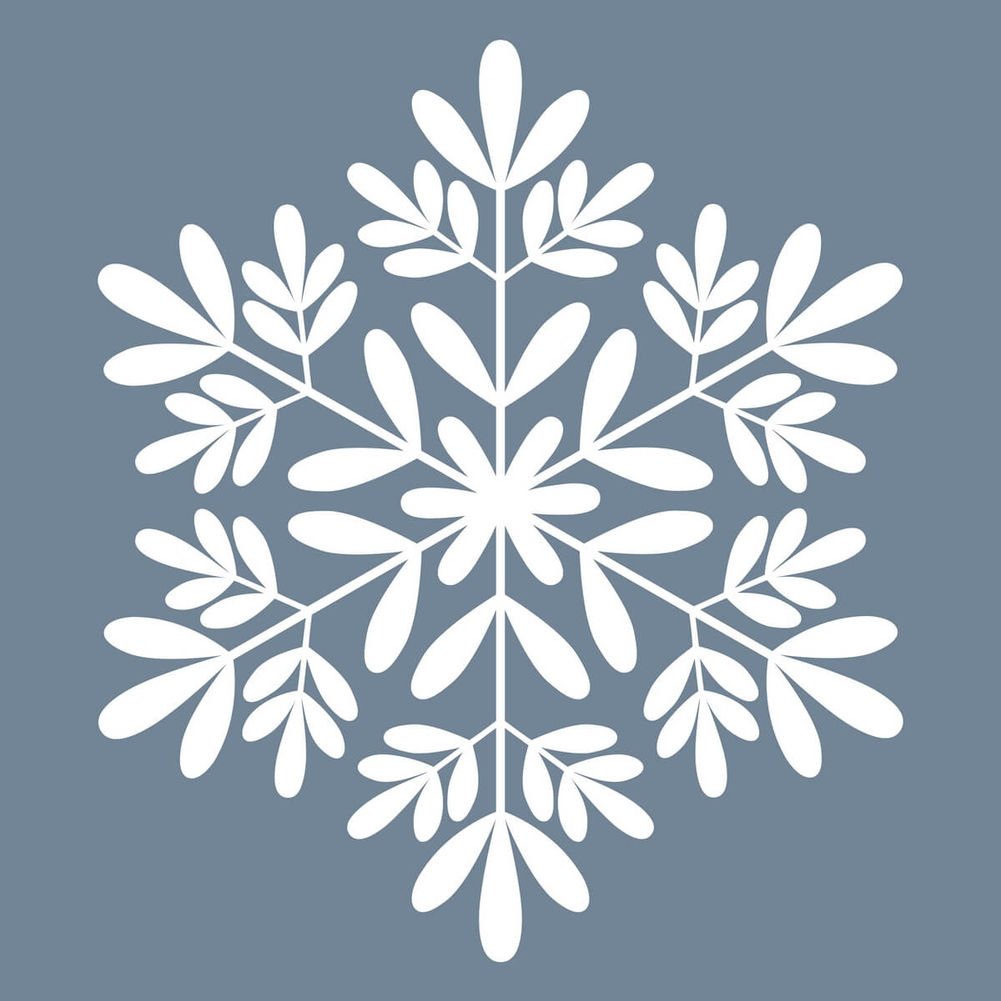 7. Window Decals
Window decals are a fun and simple way to decorate for the holiday season. They adhere easily to glass and can be removed without leaving any residue. Now, you may be thinking of the cheap sheets of window decals that you can purchase at big box stores. You have more options! There are some very classy and beautiful window decals made by small sellers.
DizzyDuckWindows makes reusable window clings that are triple printed so the design doesn't look washed out. They have many designs to choose from, but our favorites are their simple white themes, like their Christmas Villages.
8. Projector Lights
Hanging up lights and other decor outside can be tedious. If you're not a fan of decorating your home's exterior, you could invest in a Christmas light projector. This device features a variety of Christmas-themed lights and images that can look great on the front or side of your home. If you want to go all out, check out AtmosFX.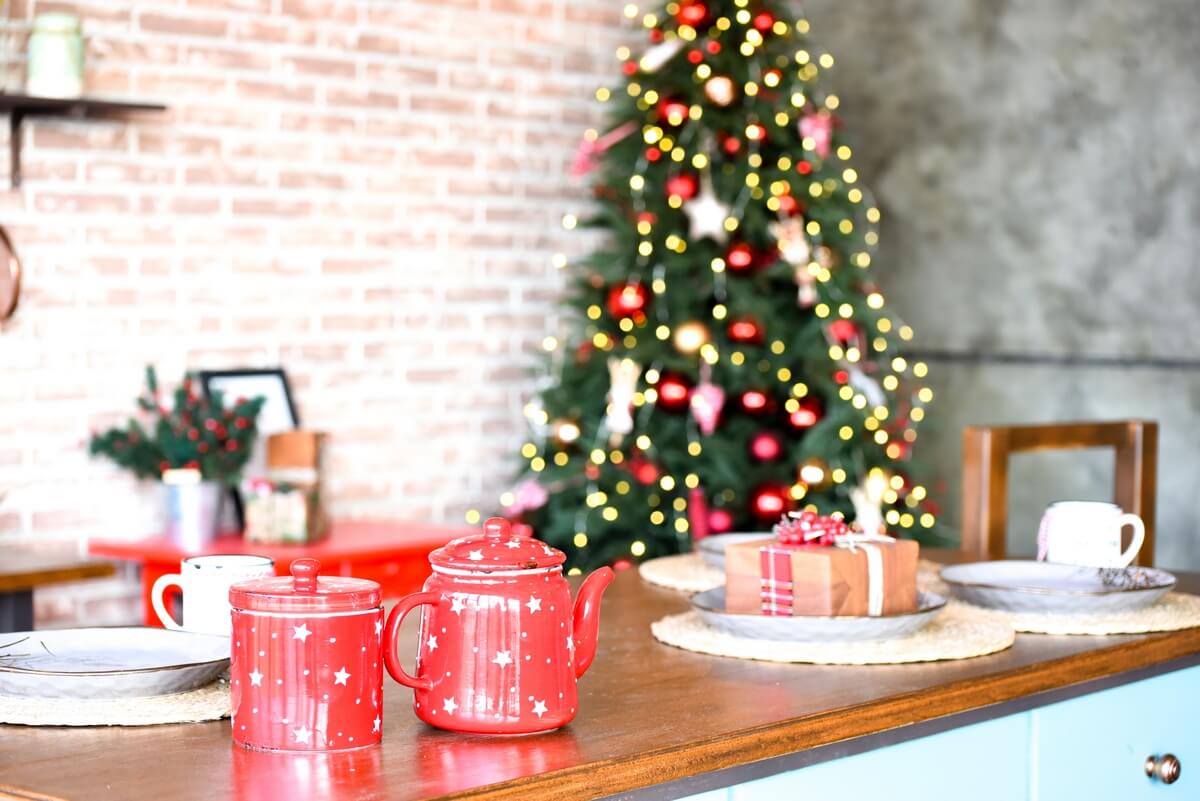 9. Kitchen Decor
Many people focus mainly on the living room and their home's exterior when decorating for Christmas. However, the kitchen is a major gathering place for many families. You can include your kitchen in your holiday decorating by hanging up string lights or placing small decor items on top of the fridge or cabinets.
This sign from MaukaLaser is one example of Christmas decor you could put in your kitchen. It says "Mrs. Claus Christmas Bakery" and "Always Fresh".
10. Black and White Stockings
Black and white buffalo plaid is a timeless pattern that seems to resurface in popularity every few years. This year, it will be a popular trend on stockings. The pattern looks simple, warm, and cozy. You could incorporate black and white plaid throughout the rest of your home, too, with throw pillows, blankets, or other decors.
These buffalo plaid stockings from BabySquishyCheeks can be personalized and are highly rated.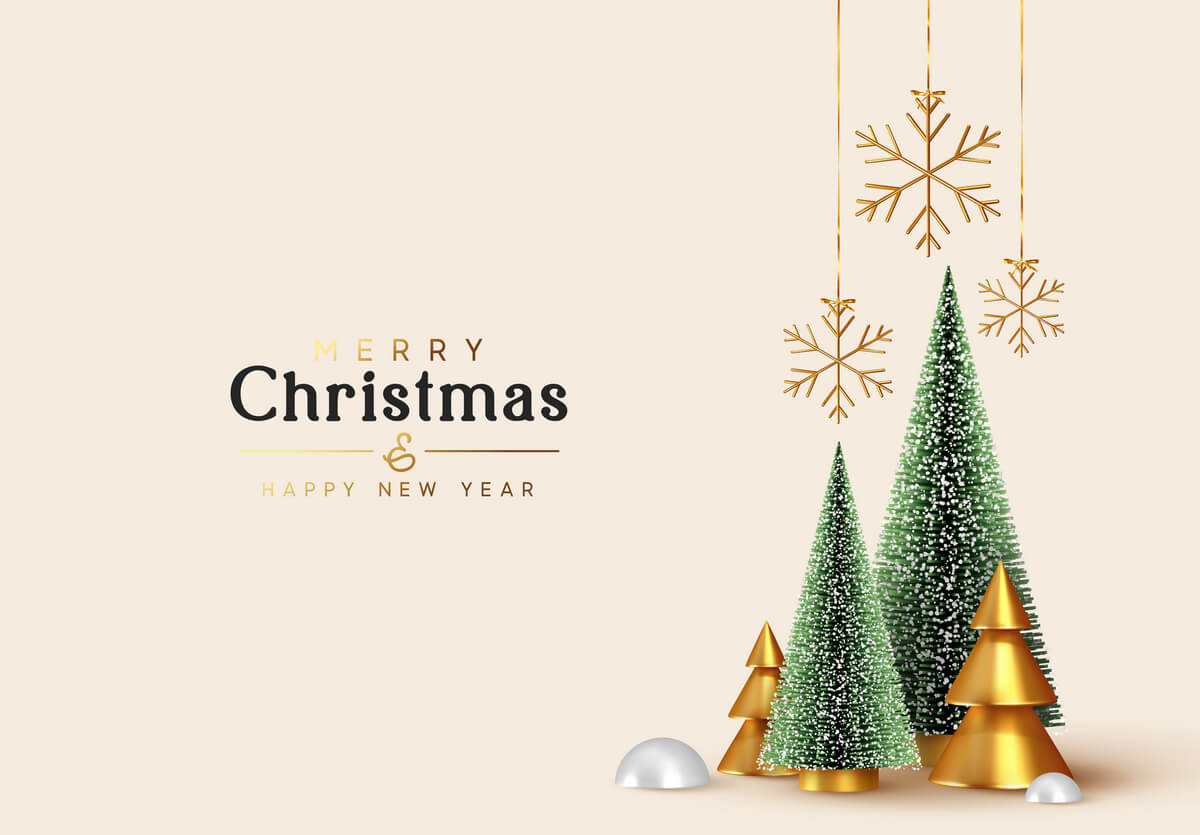 11. Hanging Christmas Cards
If you receive a lot of Christmas cards from family and friends every year, try putting them on display by hanging them up with string and clothespins. This allows you to show your appreciation for the cards, and it reduces clutter in your house.
Of course, you can go a little fancier. There are a variety of Christmas card display options on Etsy, including this simple wood bead clip garland from TheHostessEdit that can be used year-round for artwork or pictures.
12. Mason Jars
Incorporating Mason jars into decor has been a popular trend in recent years. To use these jars in a Christmas display, you could place a miniature Christmas tree or another small decor item inside. Then, line the jar with small wire lights, or decorate it with glitter. If you don't have Mason jars, you could use any empty jar in the kitchen for a rustic display.
This snowglobe from DropclothDesignCo is a great example of Christmas Mason jar decor. Inside the jar is a classic VW bus parked in fluffy white snow with a pine tree strapped to its top. It's festive and really captures the simple joys of Christmas.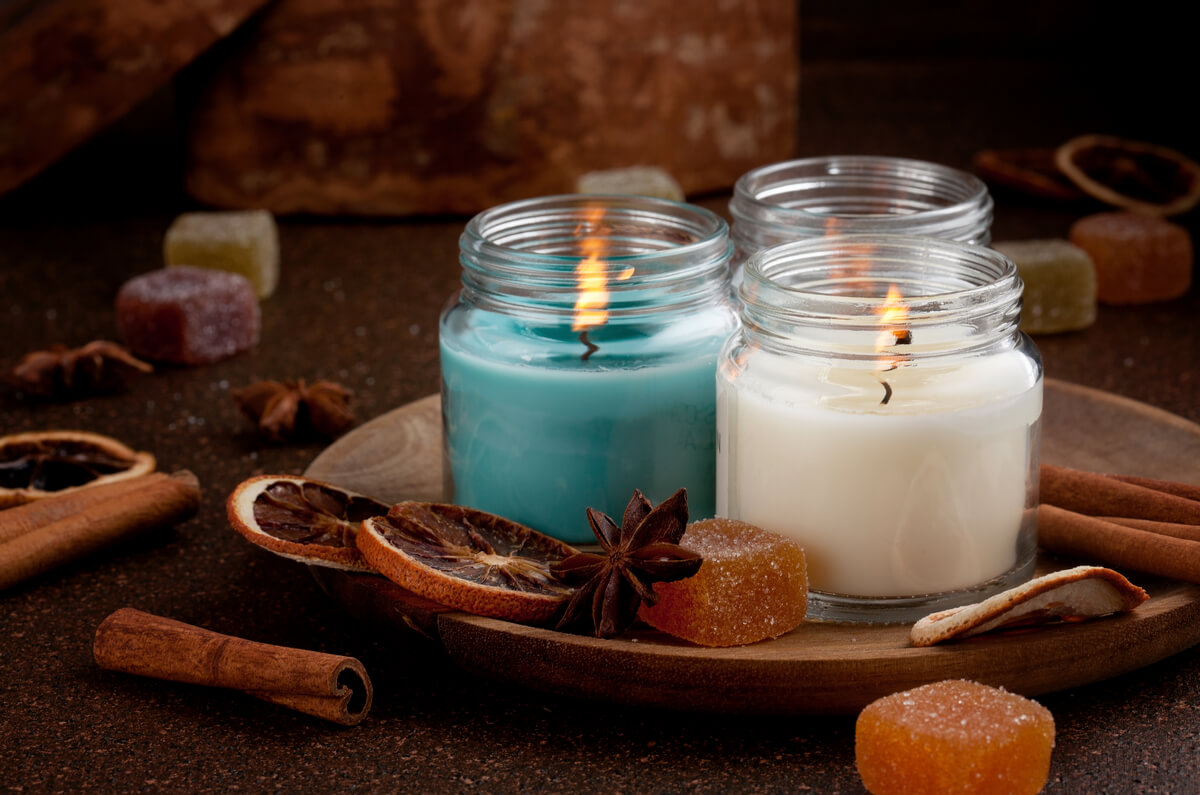 13. Christmas Scented Candles
Scented candles can add to the atmosphere of your home year-round, but they feel particularly cozy during the holiday season. Some brands make Christmas candles that take the shape of ornaments, Christmas trees, or other holiday items. Not only do they smell great, but the candles themselves can become a part of your holiday decor.
Just take a look at these candles from BeedieCandleCo. They look just like Santa's milk and cookies – almost too good to burn! They are made from a natural soy coconut and apricot wax, and will burn about 50 hours.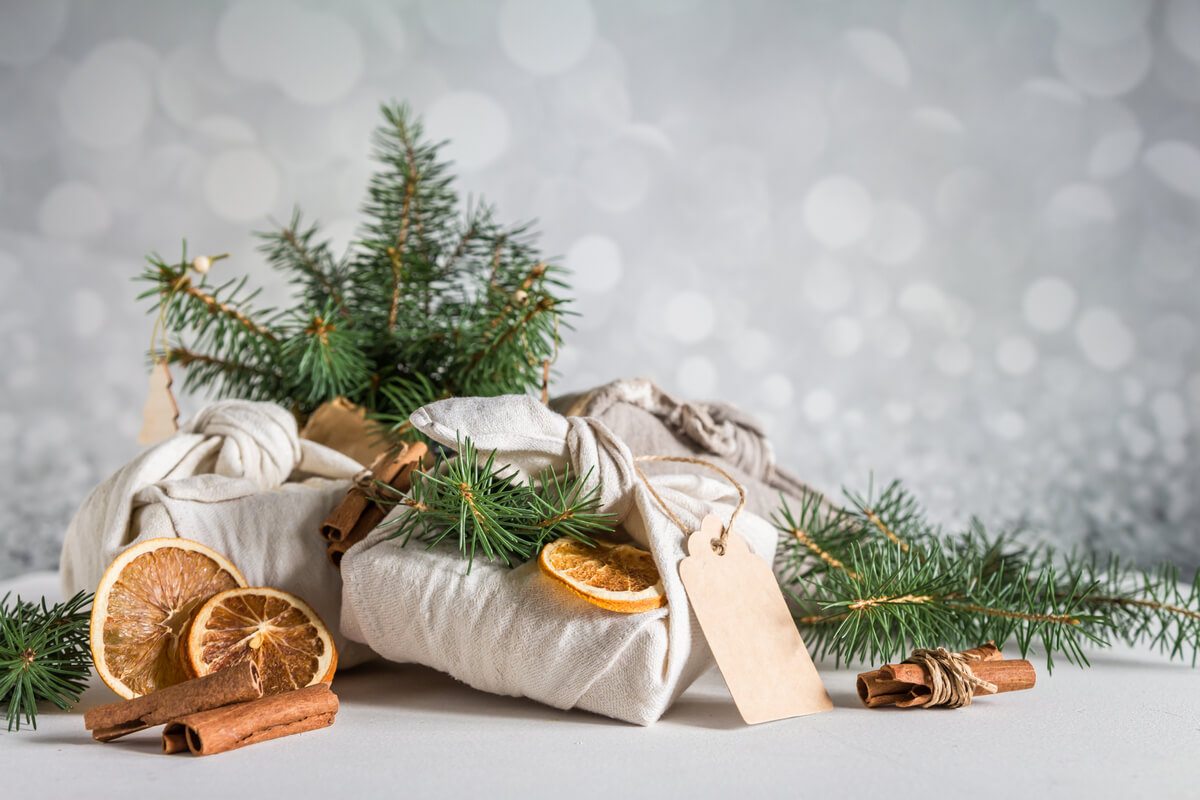 14. Sustainable Gift Wrapping
In the past few years, many people have made a switch toward more simple and sustainable decor. This is especially true with gift wrapping as so much paper can end up in the trash on Christmas morning. One of the most popular trends this year is Furoshiki wrapping, which involves using a piece of reusable cloth or fabric to wrap gifts. This style of wrapping looks beautiful, and it fits the environmentally conscious mindset that many are choosing to adopt.
KindlyYarn has created multiple sets of Christmas wrapping fabric that you can get on Etsy. Here is one of them.
If wrapping fabric is out of your price range, Hallmark also makes wrapping paper that can be recycled. They've eliminated paper finishes that many people don't realize can't be recycled, like anything metallic and shiny. But that doesn't mean they're not beautiful. I've bought them the past two years and they always look great under the tree.
Your Christmas decor can be as simple or as elaborate as you want it to be. This year, many homeowners are leaning toward decor that creates a calm, cozy atmosphere. What's most important, though, is that you choose decorations that you love and that make you excited for the holiday season.