Custom built-ins are a great way to add value and function to your home. If there's an idea you've been throwing around in your head, now may be a good time to speak with a carpenter. Whether it's shelving in the living room, a window seat in the bedroom, or a corner banquette in the kitchen, they can give you a clear idea of costs and finishing options. Below is a list of carpenters who build custom built-ins in the greater Wilmington area.
Sureline Finishes
Patrick Mosca is the owner/operator of Sureline Finishes. He specializes in finish carpentry and interior painting. He does beautiful custom jobs. Past projects include an entertainment center with a built-in dog kennel, an upgraded cookie cutter kitchen island, crown board and batten, and corner shelving. You can see examples of his work on the Sureline Finishes Facebook Page.
Tommy Sellars Construction
Tommy Sellars comes highly recommended by our very own Tammy Suggs. He has built custom window seats and closet built-ins for her clients, who raved about his workmanship. You can see examples of his work on the Tommy Sellars Construction Facebook Page.
Closets & Things
The name kind of gives it away, but Closets & Things specializes in custom closets. But that's kind of misleading, because they provide solutions for a wide range of organization challenges. Past projects have included built-in desks in home offices (I suspect they could do craft rooms too!), custom shelves that would make a book lover drool, and tough-built custom cabinets and work benches in garages. You can see examples of their work on the Closets & Things website.
Barkside Furnishings
Brandon Yannotti and the folks at Barkside Furnishings specialize in quality indoor and outdoor furnishings. While they make a lot of custom furniture, they can also construct built-ins. Past projects have included mudroom benches and cubbies, corner entertainment centers, sliding barn doors, daybed swings, built-in desks, and shelving. You can see examples of their work on the Barkside Furnishings Facebook Page.
Hollingsworth Cabinetry
In addition to kitchen cabinets and vanities, Hollingsworth Cabinetry also builds custom benches, banquettes, living room shelving, home bars with bottle racks, mudroom cubbies, and fishing pole racks. Examples of their work can be seen on the Hollingsworth Cabinetry website.
If you don't see what you're thinking about having built, don't hesitate to ask. Many of the craftsman listed here are excited to try new projects. They also don't share pictures of every creation they make, so they may have already completed a similar project. It doesn't hurt to ask. Let them know where you heard about their work.
Do you think we've missed an awesome local craftsman or company? Let us know in the comments!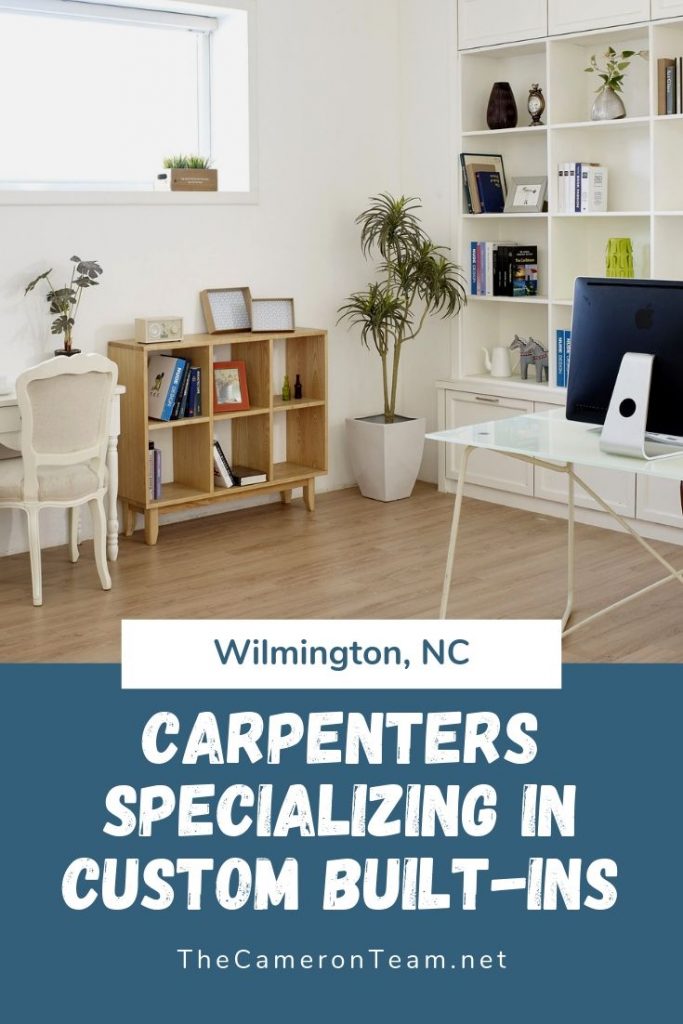 [the_grid name="Area Info"]