It's National Pie Day! Who doesn't love a homemade pie? We are in the South, after all.  Every grocery store and supermarket sells them, but which local business make the best? We've done some digging into local discussion groups and added our own experiences to present the best places to buy a pie in the Wilmington area.
Note: Make sure you verify business hours, as they can change at any time. Whole pies are made-to-order, so best to call well before your event.
"Grab-n-go Bakery"
1206 N. Lake Park Blvd, Unit D
Carolina Beach, NC 28428
Open Wednesday – Sunday from 8:00 a.m. to 1:00 p.m.
Oh…my…goodness…Their website is the epitome of #foodporn. Each pie is a work of art, and their menu includes: Ginger Key Lime, Chocolate Chess, Lemon Merengue, Coconut Cream, Brown Butter Pumpkin, Banana Cream, Cherry Cheerwine (that SCREAMS North Carolina), Chocolate Pecan, Crack Pie, Bourbon Pecan, Chocolate Peanut Butter, and Boozy Apple. And we won't even go into all the other delicious desserts they make.
1611 Pavilion Place
Wilmington, NC 28403
Open Monday – Thursday from 7:00 a.m. – 9:30 p.m.
Friday from 7:00 a.m. – 10:00 p.m.
Saturday from 7:30 a.m. – 10:00 p.m.
Sunday from 7:30 a.m. – 9:30 p.m.
Sweet N Savory is known for serving up tasty meals at its café but did you know they have a full bakery? Yes, and people LOVE it. Their pie list includes: Key Lime, Caribbean Fudge, Pecan, Dutch Apple, Pumpkin (seasonal), Pecan Chocolate Chip, American Apple, Blueberry, Cherry, Peach, Coconut Cream, Chocolate Meringue, Lemon Meringue, and Chocolate Cream.
University Square Mall
837 S Kerr Ave
Wilmington, NC 28403
Open Monday – Saturday from 8:00 a.m. – 7:00 p.m.
Sunday from 9:00 a.m. – 5:00 p.m.
and
The Forum
1121-I Military Cutoff Rd
Wilmington, NC 28405
Open Monday– Saturday from 8:30 a.m. – 6:00 p.m.
Sunday from 11:00 a.m. – 4:00 p.m.
"Bakery in Wilmington" is pretty synonymous with Apple Annie's, so it's no surprise people recommend it for pies. Their pie list includes: Apple, Chocolate Mousse, Chocolate Whipped Cream, Coconut Whipped Cream, Half-n-Half Whipped Cream (half coconut/half chocolate), Key Lime Mousse, Lemone Merigue, Mixed Fruit Cobbler, Pecan, Pumpkin, and Strawberry Rhubarb.
1616 Shipyard Blvd, Ste 5
Wilmington, NC 28412
Open Monday– Friday from 7:00 a.m. – 6:00 p.m.
Saturday from 8:00 a.m. – 6:00 p.m.
One Belle Bakery is best known for its fantastic cakes, but did you know they also make pies? Their signature pies are Salted Caramel Apple Pie, Pumpkin Nutella Swirl, Triple Berry and Cracked Pepper, and Caramel Corn Pumpkin Pie. They also make Apple Pie, Mixed Berry, Pecan Pie (chocolate and bourbon), Cherry Pie, Pumpkin Pie, and Lemon Meringue. And they all look fabulous and tasty!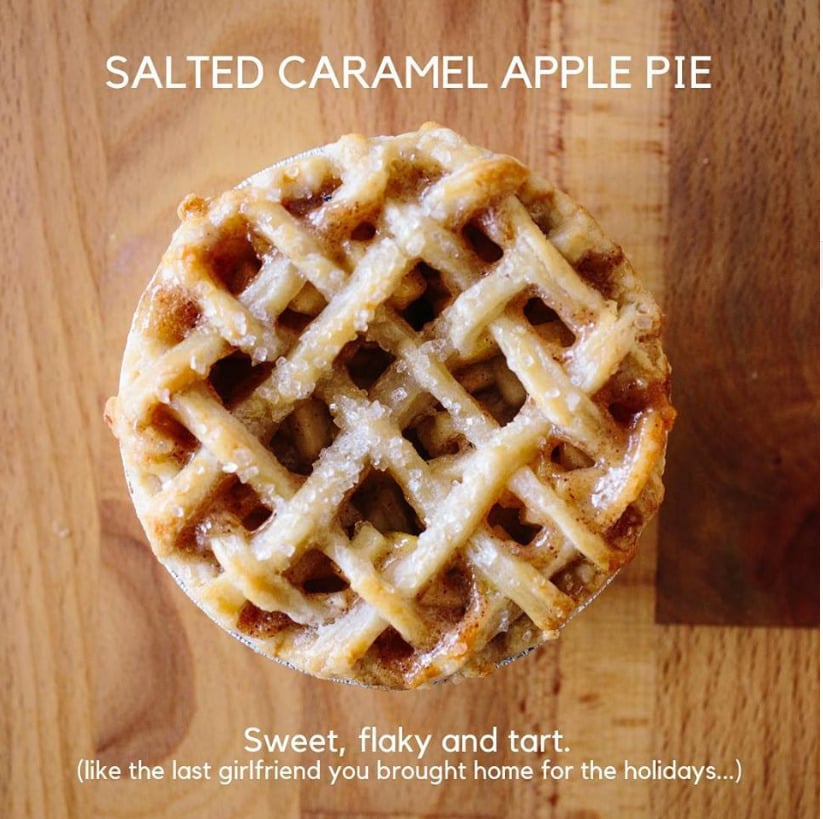 One Belle Bakery LLC PieDo you have a favorite Wilmington area pie maker that we didn't include in the list? Share them in the comments so others know about them!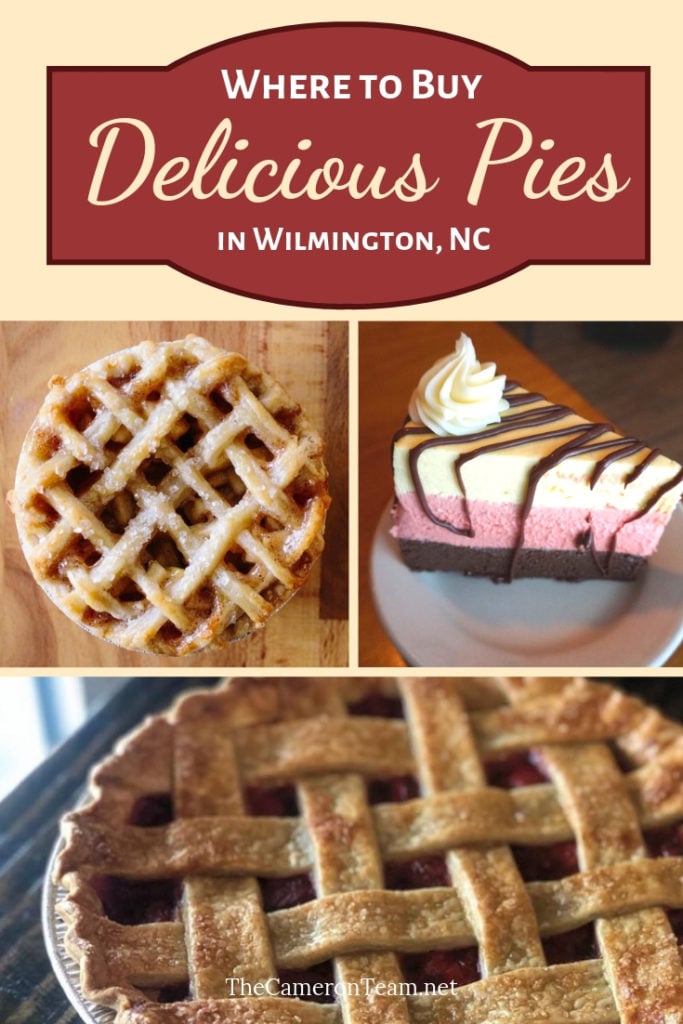 June 18, 2021
Area Info
,
Dram Tree
,
Fun Facts
,
History
Have you heard the term "Dram Tree" in Wilmington? Dram Tree Park, Dram Tree Point, Dram Tree Shakespeare, Dram Tree Books, Dram Tree Productions…What is the Dram Tree? Melanie explains. @thecameronteamHere's a ##funfact about ##Wilmingt...