White cabinets have been the big trend for kitchens on Pinterest (and other popular home décor ideas sites), but we're now seeing a significant shift in a new direction. Home owners are looking to add more color to their kitchens, while still practicing some restraint in the palettes chosen. What's becoming so popular? Nature-inspired colors. Here are some examples:
1. Teal
Think of the deep depths of the ocean. Teal has become a popular choice for homeowners looking for something calming or beach-themed. Teal also has a predominant place among historical color palettes. Both of these reasons is why it's not uncommon for it to appear in homes in the Wilmington area where we have a significant historic district and multiple beach communities.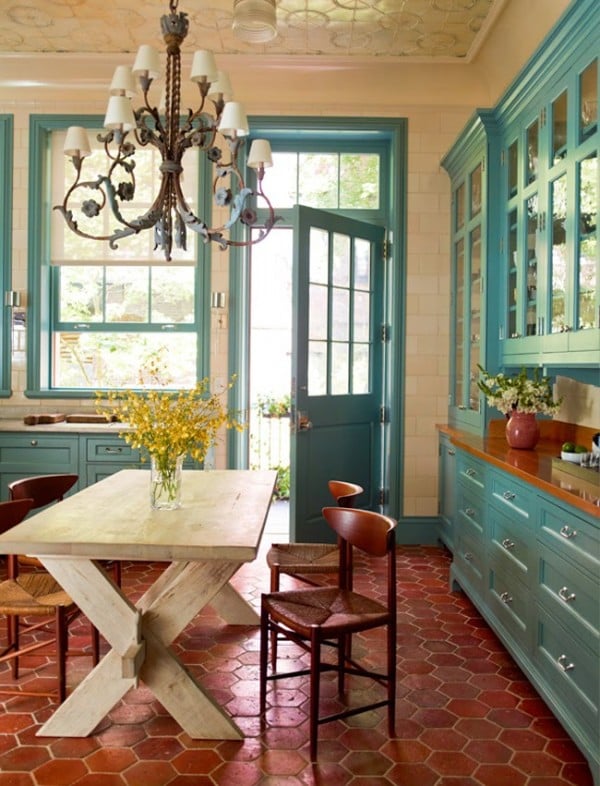 Source: Sawyer Berson
Try These Colors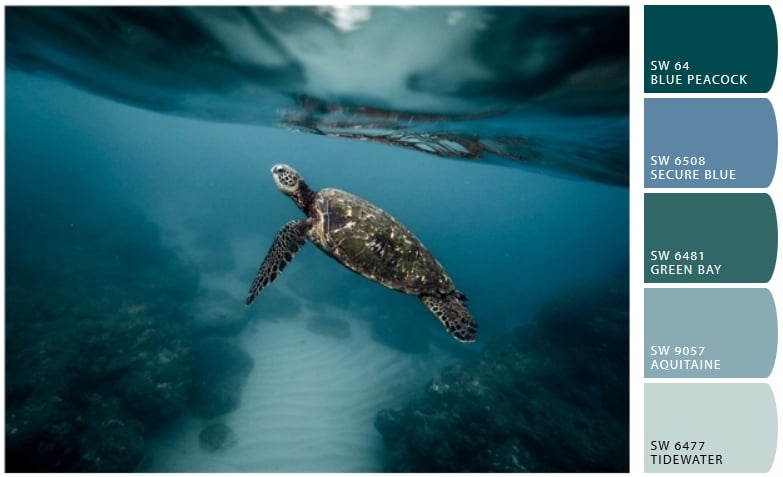 Colors courtesy of Sherwin-Williams.

For teal kitchen inspiration, check out Home Stories A to Z – Blue Kitchen Cabinet Ideas.
2. Navy
It's the color that appears when the night sky revealing itself, and it's starting to take over as the favorite dark color for kitchen cabinets. It looks great paired with gold fixtures and for anyone hesitant to go that dark, painting the lower cabinets navy and upper cabinets white looks very sharp. It also has a nautical feel.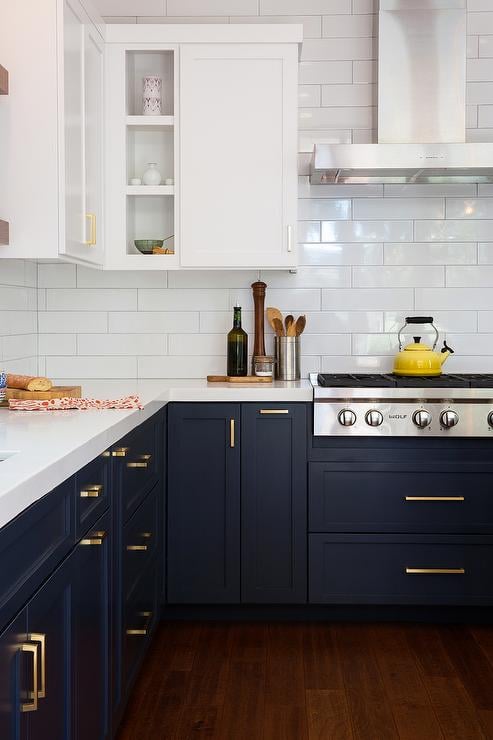 Source: Studio Surface Design
Try These Colors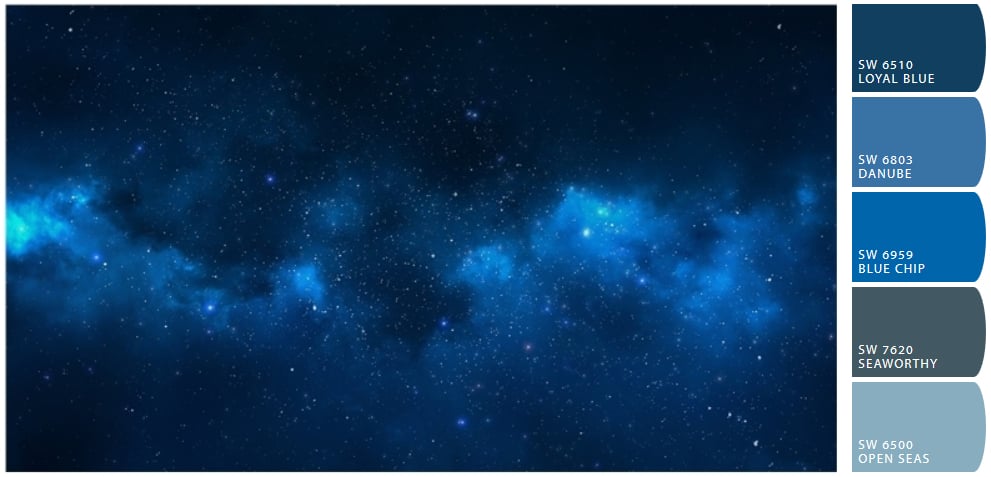 Colors courtesy of Sherwin-Williams.

For navy kitchen inspiration, check out Making Your Home Beautiful – Have you considered using blue for your kitchen cabinetry?
3. Mushroom
Yep, fungi is a predicted home trend for 2017. At least, the color mushroom is, and that includes in the kitchen. There are multiple hues of mushroom, including one that leans toward a cool gray and one that blends better with warmer palettes. Note: this color may also be referred to as "greige" (a cross between gray and beige).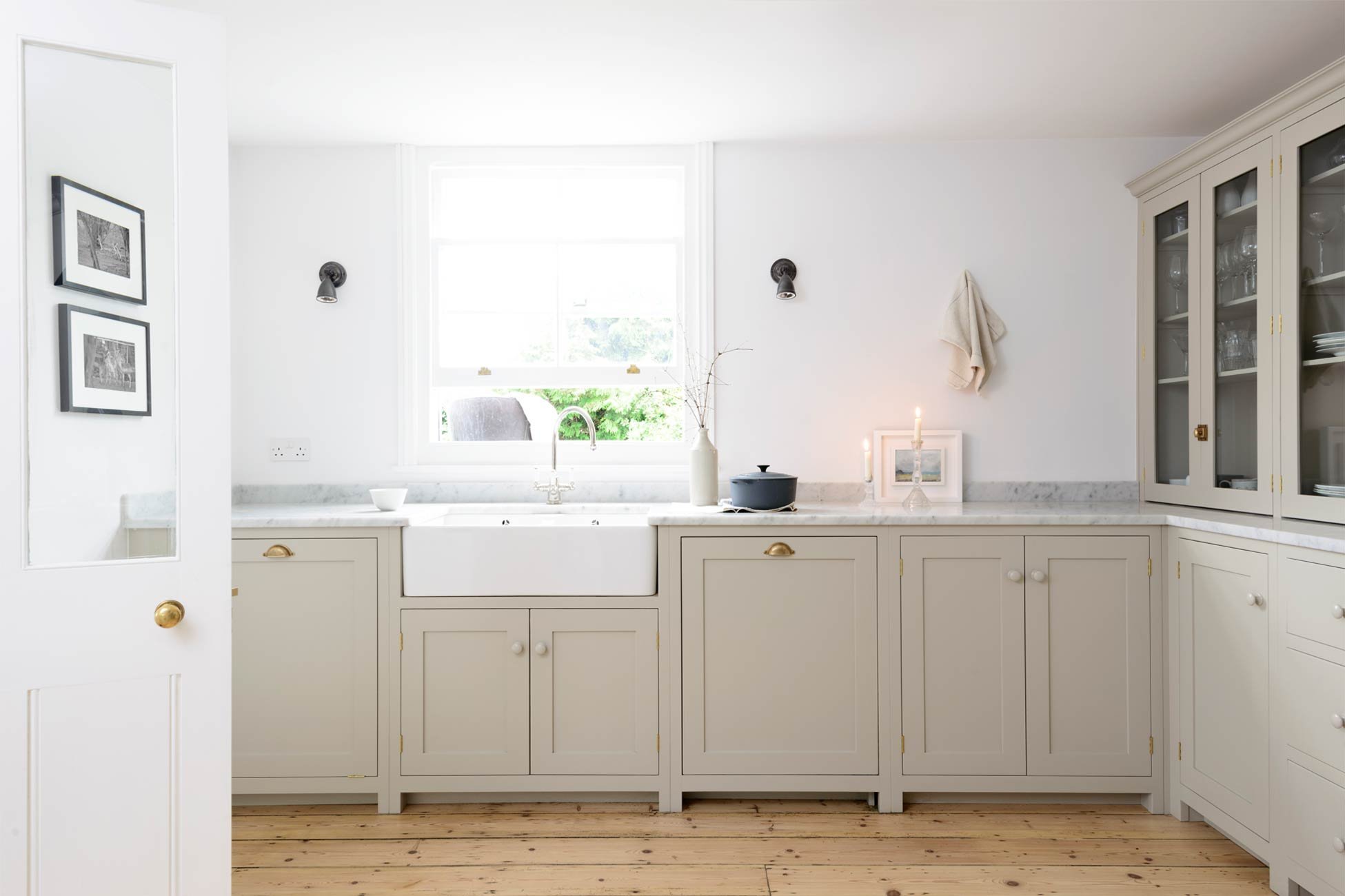 Source: Devol Kitchens
Try These Colors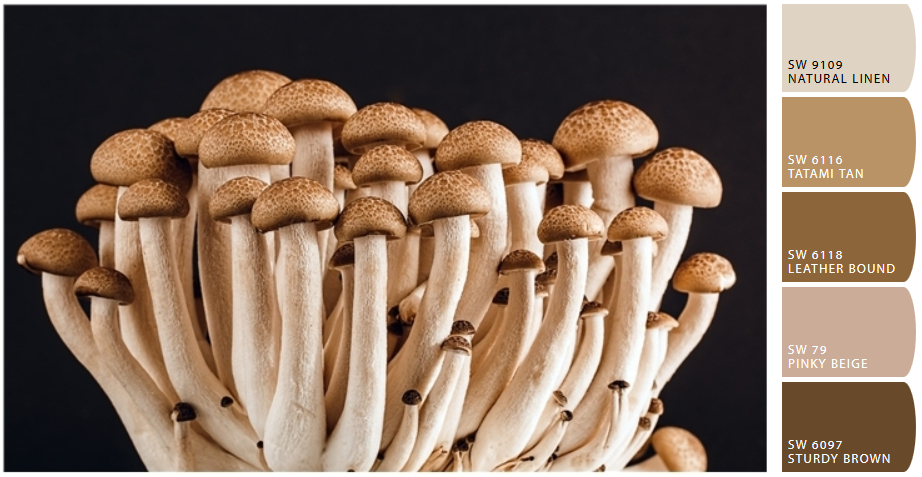 Colors courtesy of Sherwin-Williams.

For mushroom kitchen inspiration, check out Better Homes and Gardens – A Builder-Grade Home Makeover with Big Personality.
What do you think? Will you be trying these paint colors in your home? Or have you already? We want to hear! Leave a comment and let us know.
Related Posts
[the_grid name="Homeowner Tips"]