Are sensitive documents piling up in your home? Want to dispose of them safely? Join us for a shred party at our local Coldwell Banker office!
October is National Adopt a Shelter Dog Month, so Coldwell Banker Sea Coast Advantage is hosting a fundraiser for the local animal shelters. On Saturday, October 19th from 10:00 a.m. to 1:00 p.m., you can bring by all the papers you need shredded. All we ask is that you bring a donation for a local animal shelter. This can include:
Pet Food and Treats
Blankets and Towels
Old Newspaper
Cat Boxes and Kitty Litter
Crates, Carriers, Dog Houses, and Cat Beds
Puppy or Kitten Formula and Bottles
Collars and Leashes
Food Bowls
Grooming Supplies
Toys
Cleaning Supplies (incl. Laundry Detergent, Latex/Rubber Gloves, and Garbage Bags)
Hand Wash and Hand Sanitizer
Flea and Tick Treatment
Gift Cards for Walmart, Petsmart, Petco, Amazon, etc.
Mark yourself as "Going" on the Facebook event page for the shred party and you'll be reminded of the event when the day comes.
Location:
Coldwell Banker Sea Coast Advantage
Autumn Hall
110 Dungannon Blvd. Ste 100
Wilmington, NC 28403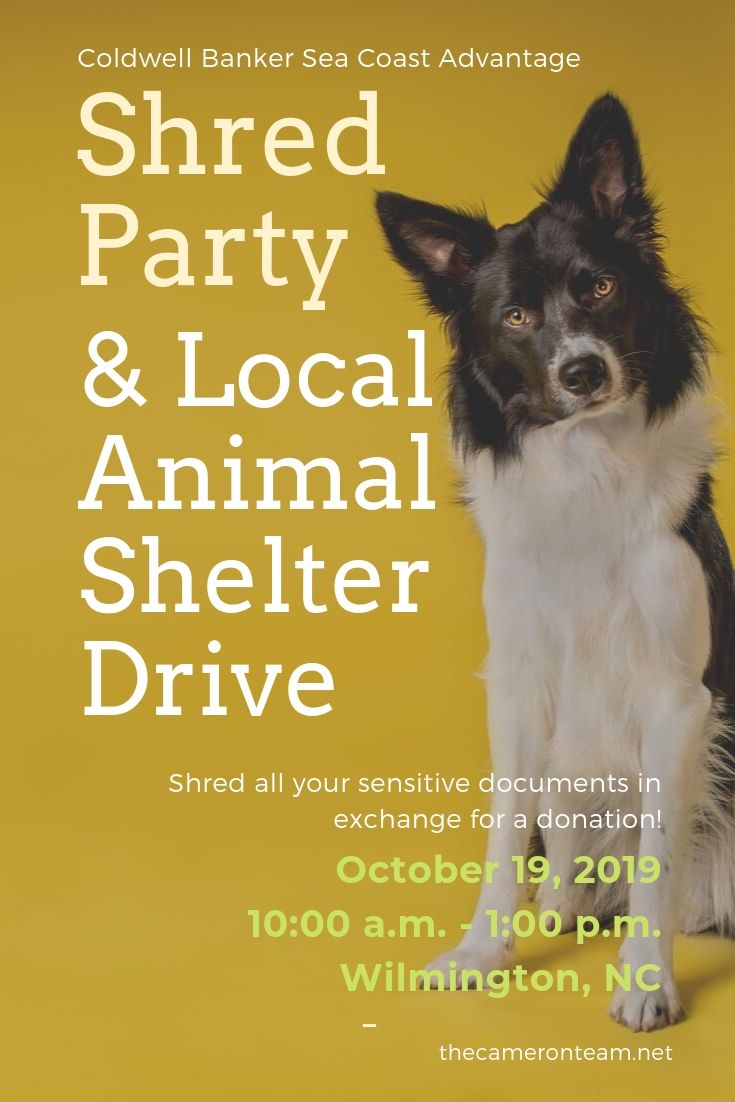 [the_grid name="Events"]