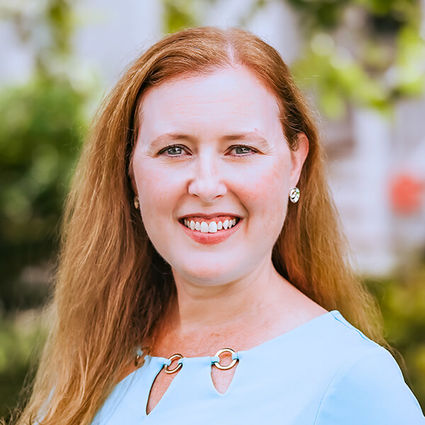 Rachel Belch
Buyer Specialist, REALTOR®
A little about me
Rachel Belch is a full-time Realtor covering the greater Wilmington area. She moved from Kansas to North Carolina in 1994. Wilmington became her home in 2006 when she married her husband John.
Rachel has worked with individuals with developmental disabilities since she graduated from East Carolina University. She has enjoyed working with and helping families through the years and wants to continue to help families by finding them their next home.
Rachel and her husband stay busy keeping up with their daughter, Chloe and dog, Hailey. She enjoys spending time with her family, shopping all over Wilmington, golfing, reading, and baking, and wants to travel across the country someday.
Our clients are awesome
and here is what they are saying
"The Cameron Team was recommended to me through a long time friend / realtor and it was a solid recommendation. I was introduced to Rachel Belch who partnered with me to better understand the Wilmington area as I located a beautiful home to purchase. In this competitive market Rachel toured many homes including supporting multiple offers before finally realizing an acceptance of an offer on a beautiful home in the Wilmington area. I highly recommend Rachel and the Cameron team for your real estate needs."
Glenn Roberts
Wilmington, NC
"Rachel Belch was extremely helpful in helping me purchase a home. Good knowledge, timely response to questions, good guidance on the purchase process, worked with builder in my behalf. An all around great experience."
Gerald Shipley
Leland, NC
"My wife and I worked with Rachel and she was wonderful. As buyers from out of town, she made every effort to be flexible with our travel plans and show us the properties that we were interested in. Our lender wasn't licensed in NC, so she made a great recommendation for a lender who we enjoyed working with, and she and Robin helped make sure that our remote closing, inspections and everything else needed went smoothly. Highly recommend Rachel and the Cameron team!"
Timo Loescher
Wilmington, NC
"My husband and I had the pleasure of working with Melanie and Rachel. They are both so wonderful and professional. We highly recommend them!"
Karina Thompson
Wilmington, NC
"We are very grateful to have had Rachel Belch as our realtor. She was completely thorough and prompt throughout a particularly difficult situation. She persisted through communications with the seller and developer and continuously kept us informed. For example, we were told we did not have choices for flooring and tile. Then suddenly we did and these choices had to be made asap. She directed us to the correct vendors so that we were able to make choices and avoid delays. She persisted through many confusing conversations from the developer and seller re: our upgrades. Her consistent, correct tabulation of our house costs are what eventually got our lender to prepare the proper closing documentation. Her knowledge of Wilmington, construction, inspectors and closing attorneys was invaluable. Rachel went the extra mile and insisted on ensuring the actions of the lender, the seller and the attorneys office came together so that we closed on the date and time we needed. This was a very difficult situation given the pandemic and trying to settle and move during the holidays. She worked tirelessly to get the closing attorney to work us in during many snags along the way. She was also able to set up and change inspections through several delays. On our final walkthrough Rachel suggested we do several runs through the ice maker before using the ice. She also suggested we change the filters as soon as we move in and again in 2 weeks to keep ahead of construction dust. She also gave us important information regarding the water quality of Wilmington. This is our 5th home. We have met many realtors and Rachel is by far the best!"
Michele Marrie
1012 N. 3rd Street Wilmington NC 28401
"We could not be any happier with Rachel's professionalism through the home buying process. She was on top of all information we needed and kept continuous communication with us from showing to closing. We would not hesitate getting Rachel if needed in the future and will be directing anyone looking for a agent to Rachel."
Chris Meeks
Rocky Point, NC
"Rachel was amazing! I was a bit nervous before picking Rachel because like many, I searched Zillow for reviews and didn't see any. But she had reached out to wife and answered many random questions we had and very promptly. So we had a good feeling and chose her. We scheduled some showings with her and when we drove near a home I remembered from a previous visited she veered off schedule and took us there. We fell in love with the home and she helped us put in a solid offer and negotiated some modifications for the price. She was very honest when she didn't know something and used the resources she had on her team to get us a quick answer. She was so nice and always easy to get a hold off. The process overall with my lender and the selling agent was very stressful. It was a new construction that was behind the timeline and we had just sold our house. When we thought we were about to be homeless for a week when she very quickly negotiated terms for possession prior to closing and made sure we were able to move in after the day we closed on the sale of our previous home. There were so many more awesome things she did but I could go on for days. Now I'm loving my new house and so glad we chose her."
Gaston Lopez
Surf City, NC