Social networks and the internet in general have become large parts of our daily lives. Tech gadgets from smartphones to digital cameras have made it super easy for us to share every special moment (and not so special moment) of our lives with friends and family hundreds of miles away by way of the web. However, very unfortunate stories about internet predators have made it into the news reminding us of the dangers that lurk out there when we make too much information available to the public. Not only should you take precautions on web sites such as Facebook and Twitter, but you should also consider what you are sharing when you list your home, especially if you have children.
As custom when listing your home, pictures will be taken of all the rooms. This is an important part of the marketing of your home, because pictures are a key factor in attracting attention to your property. Buyers want to see room sizes, flooring, decorative accents, hardware, etc. If you are living in your home, your child's room will be displayed across many web sites. Toys and decorations identifying their gender and age will likely be seen by people from numerous backgrounds, bad and good. We understand that this can be scary. So, we suggest taking steps to mask your child's identity. This includes removing:
All pictures of the child.
Artwork created by the child.
Name plaques.
Clothing.
Toys.
Age identifying bedding.
See the picture for a good example of a child's bedroom that has been depersonalized.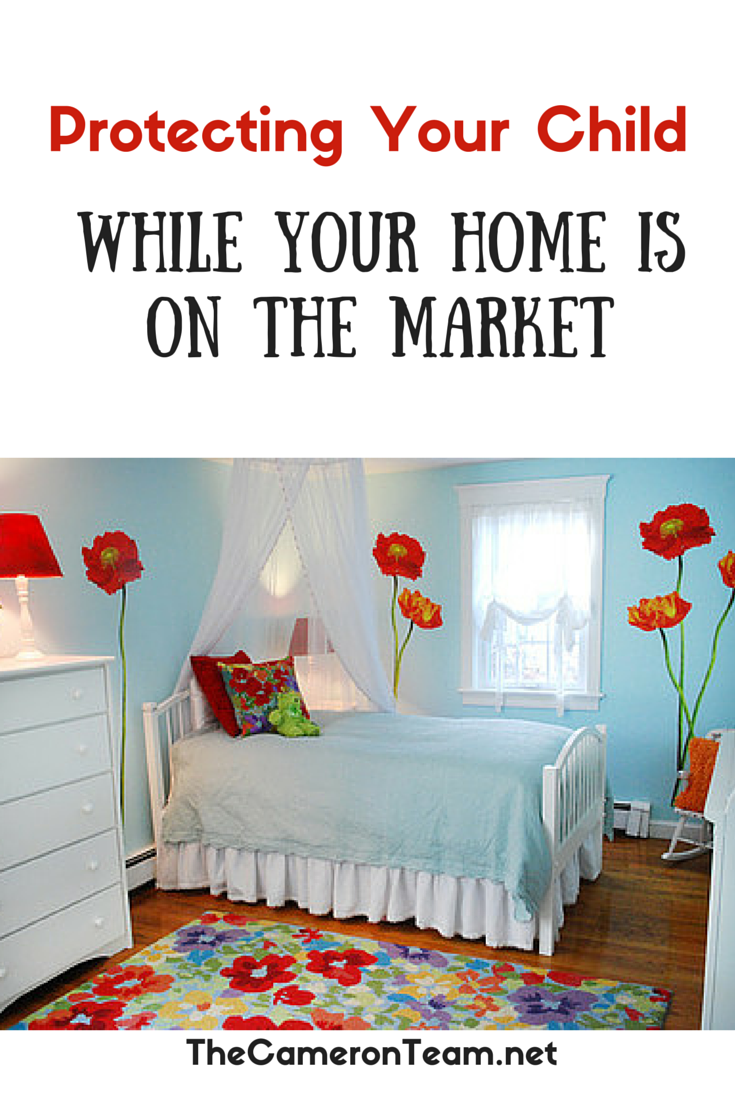 All of this can be replaced after pictures are taken (you can even just put it all in the closet). We know that the idea of moving can be traumatizing for a child and keeping everything as normal as possible is important. It may be a good idea to plan ahead and remove the child from the home the day pictures are to be taken, so you can make the needed changes to the room.
As always, we want you to feel safe when it comes time to list your home. If you have any questions about how we would market your home, feel free to Contact Us.