River Bluffs is a waterfront gated community in Castle Hayne, just outside of Wilmington, North Carolina, in New Hanover County. This eco-friendly community features a riverwalk, organic farm, cafe, community pool, fitness center, marina, and numerous parks and trails. Developers have worked hard to ensure there are plenty of trees to create a "living" shoreline and help reduce natural erosion. The result is over 10,000 varieties of vegetation and a community that blends in well with the surrounding landscape.
Eight excellent builders are constructing homes in River Bluffs, which means there are a variety of home plans to choose from, including: garden homes (townhomes), one-level low-maintenance brick homes (20 different floor plans), Low Country Style, and custom homes. If you like front porch living, you'll love these homes. Additionally, all have been designed to be incredibly energy efficient.
Want to be on the water? There are waterfront lots and boat slips. The marina's primary pier has been installed. In total, there are 188 boat slips built with the average water depth being 35 feet.
Accolades:
Ideal-Living's "America's 100 Best Places to Live - 2021"
Ideal-Living's "Best of the Best Health and Fitness Community" - 2020
Below is information about the area schools, as well as pictures, videos, and nearby businesses. River Bluffs is about 15 minutes from Downtown Wilmington and 25 minutes from Wrightsville Beach. This is a quiet area, but still convenient for anyone who needs a day at the beach or a night out on the town.
So if you want a community that places value on the natural world, start your search with River Bluffs. Developers have treated the unmatched nature around the community as its most prized asset. However, they still deliver gorgeous homes and amenities, striking a balance between nature and development. If you have more questions about River Bluffs or any other real estate in the area, contact the Cameron Team today. We're here to help.
Want the full market report for River Bluffs?
We want to ensure that you have all the information needed to make the best decisions when it comes to your home goals. When you enter your info below you will get instant access to the area's latest market report, complete with sales and demographic trends.
River Bluffs
Market Report
Schools In The Area
Check our schools near River Bluffs complete with ratings and contact info.
Best Local Businesses
Browse through the top rated businesses that River Bluffs has to offer!
Local News & Advice
Read helpful resources and articles related to the area.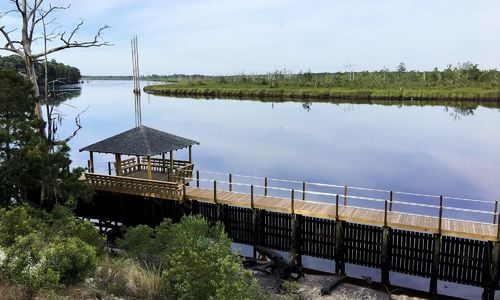 Wilmington, NC, is a popular boating destination sandwiched between the Cape Fear River and Intracoastal Waterway. Public boat …