Are you dreading the moment you have to open your home to showings? I empathize. I like my privacy and schedule, and the thought of having my home life disrupted induces a certain level of anxiety in me. So, you may be trying to mentally prepare yourself for the amount of time you'll need to make do, or you may be more than ready to move and are counting down the days. Either way, you're likely wondering how many showings you'll have to endure before your home goes under contract. Here's what you need to know.
Price, Condition, and Location
The amount of time any home spends on the market consistently boils down to price, condition, and location. So, if your home is priced at the fair market value and is in good condition, you should see a market length comparable to recently sold homes in the neighborhood. Your listing agent can create a report that shows how many days past sales were on the market before they sold. That will give you an idea of a timeline.
Showing Reports
If your local REALTOR® association uses a central showing service like Showingtime, they have reports of area listing activity. Your listing agent can pull stats showing the average number of showings per listing in your home's price range. While this can't guarantee you'll see the exact same results because the market conditions can vary week-to-week and month-to-month, it does give a reasonable point of reference.
Flexibility is Important
When it comes time to make your home available for showings, it's important that you be as flexible as possible. Oftentimes, we see buyers come into town just for a day or two to see homes for sale. Because they must pack multiple homes into a short timeframe, they don't have a lot of wiggle room. There are also buyers who may not be able to see homes until the evening or have weird work schedules. If they can't see your home, they can't make an offer. That's why it's important not to put too many restrictions on showings.
Aim for a Strong Start
Nationwide, home inventory has been low. As a seller, this works well in your favor but don't assume it means your home will be an easy sell with little work. Buyers will know if your home is overpriced, and if they don't, the bank that orders the appraisal will. If your home is well-priced, you will see the largest number of showings within the first two weeks of it being on the market. If your home isn't well-priced, it'll come on the market at a slow roll (best case) or maybe with no showings at all (worst case). If you're willing to come down on price, you'll see an increase in showings, but nothing near what you would have seen if you were priced well from the start. So, always aim for a strong start.
The average buyer wants to purchase a home with minimal work, which is why we recommend completing repairs before the home is listed. While something like missing cabinet hardware may be easy to fix, it will be seen in the online listing photos and may imply the home hasn't been maintained, which will not only turn off buyers who may normally schedule a showing, but also lower the home's perceived value. If you want to get the most money in the shortest amount of time on the market, don't wait to make repairs until a buyer requests it during negotiations. Make the home look presentable from the start.
Conclusion
While your goal may be to have as few showings as possible so you can avoid the hassle, you may want to look at it from another angle. Instead of fewer showings, how about a lot of showings in a short amount of time? Wouldn't 2 or 3 days of back-to-back showings or a week of daily showings be better than weeks of not knowing when the next showing will come? We are seeing the former with new listings that are well-presented and priced competitively.
Considering selling your Wilmington area home? We'd love to sit down and discuss what we can do to help. Give us a call at (910) 202-2546 or send us a message.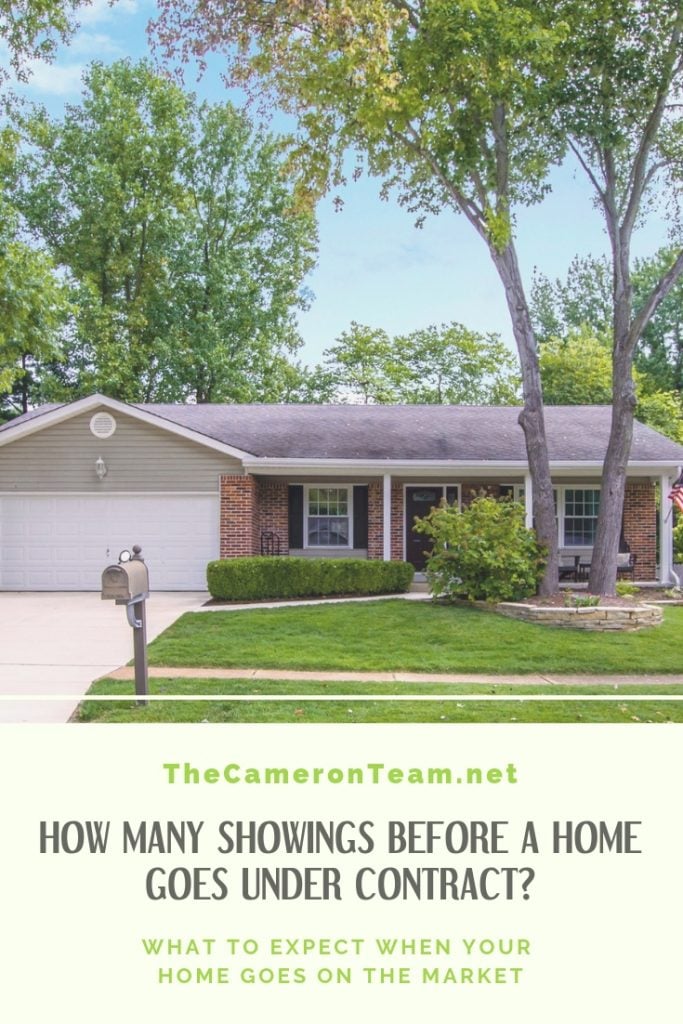 [the_grid name="Home Seller Tips"]