You may not want to think about it, but it's important that you do. No one ever expects to be the victim of a house fire, but in a split second your whole life can go up in smoke. Take the steps before disaster hits and you'll greatly increase your family's recovery time.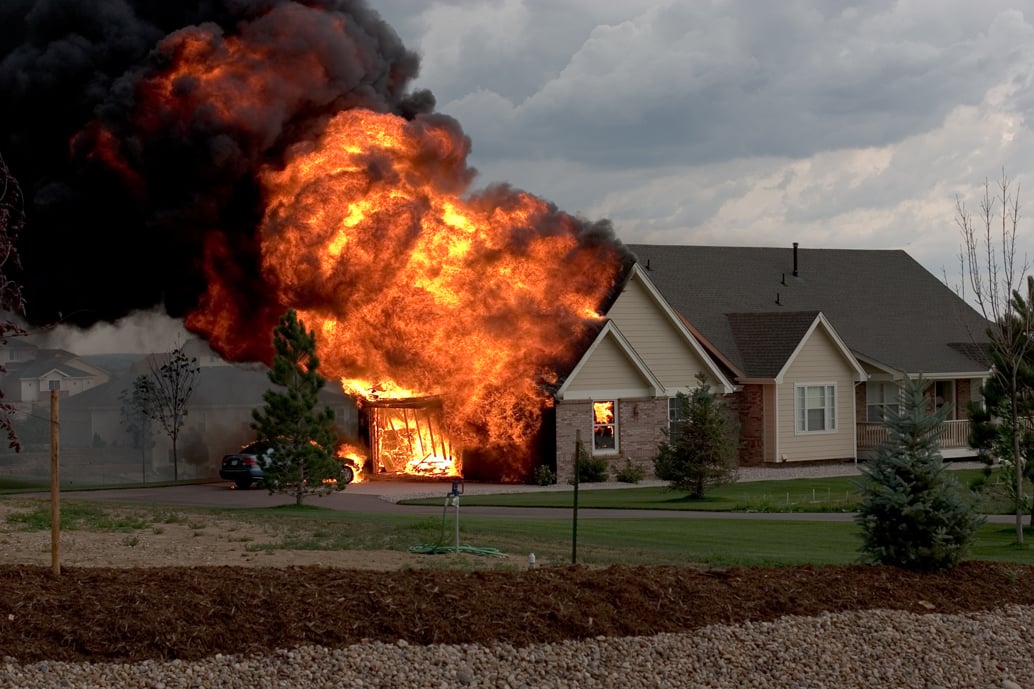 So what do you do to prepare for a house fire? Follow these guidelines:
Have an emergency disaster kit stored outside of the house. This is the same as a hurricane kit and should be kept in a water resistant container. It should include water, nonperishable food, extra clothing, first aid supplies, important documents you can store it in a storage shed or a relative's home, because a house fire will destroy it.
Have full replacement coverage of your belongings. There are two types of coverage – full replacement and depreciated value. Depreciated value will only cover what the insurance company decides is the cost of your belongings minus years of use. Full coverage will let you purchase brand new replacements for the items you own. This will save you a lot of money if anything happens.
Make sure you have enough insurance. You'd be surprised how much of your policy will be used for even a partial house fire. Unless you have a nice savings saved up, underestimating could leave you scrambling later on.
Back up your data off-site. If you have an external hard drive backing up your computer, that's great in case your computer takes a sudden nosedive; however, the hard drive will probably burn right along with the house. There are online storage options that are completely fireproof or you can backup with an external hard drive and keep it in the shed or at a relative's house. Also, try to digitize all of your receipts and important documents, instead of just sticking them in a shoebox until tax season.
As an added measure related to tip 4, keep all your really important documents, like birth certificates, adoption records, social security cards, etc. in a fireproof safe for easy retrieval later on.
Protect your items from smoke. Fire isn't the only thing that destroys. Smoke can be just as destructive. So, make sure you keep clothes and other items in a plastic container with a snap-on lid. If you aren't prepared to buy that many containers, try to keep at least a few changes of clothing and your most important items in a container safe from damaging smoke. It may just save you money and heartache later on.
Last, but not least, there are multiple online tools that help homeowners inventory all of their belongings, including Know Your Stuff and iKeepm. Some insurance companies also provide their own apps. I highly suggest using them, because they make the claim process 100x easier.
May you never have to test your preparedness!