Having less "stuff" might not singularly hold the secret to happiness, but focusing more on experiences and less on things can greatly improve your overall mental health and well-being. And experiences don't have to be expeditions or once-in-a-lifetime trips. They can be everyday moments. The trick is not taking them for granted and Hygge (pronounced hue-gah) is one way to do that.
Hygge is a Danish word with no singular English partner. Translated, it means to take pleasure in making everyday moments joyful, special, or beautiful. Denmark has been called the Happiest Nation in the World, even after having some of the highest taxes in the world, and many people attribute it to hygge, the Danes' ability to recognize the importance of simple moments. They take pleasure in what others may skip over or deem a chore, like setting the dinner table or making a cup of coffee. Unlike Americans, they don't rush through or even skip meals on a regular basis, because taking a break to nourish the body and bond with others over food is important to a person's well-being. Simply, they live in the moment.
Since Denmark began its reign as the Happiest Nation, hygge has become a trending movement, not just as a mindframe, but as a method of homemaking. Creating an environment to encourage small moments is key. Hygge is frequently used as a blanket term for coziness, as that is an effective approach for creating an intimate and relaxed atmosphere that encourages enjoying time with others (being social is important in hygge). In Denmark, hygge is everything that you need to embrace the season and bring warmth to a long, cold winter. If you want to create more opportunities for applying hygge, consider including these things in your home:
1. Lit Candles.
Not only does the warm glow create an intimate setting, the scent from the candles sets a tone, as well. For optimal enjoyment, try to pick a candle fit for the season – vanilla in winter, florals in spring, citrus in summer, and apples in fall.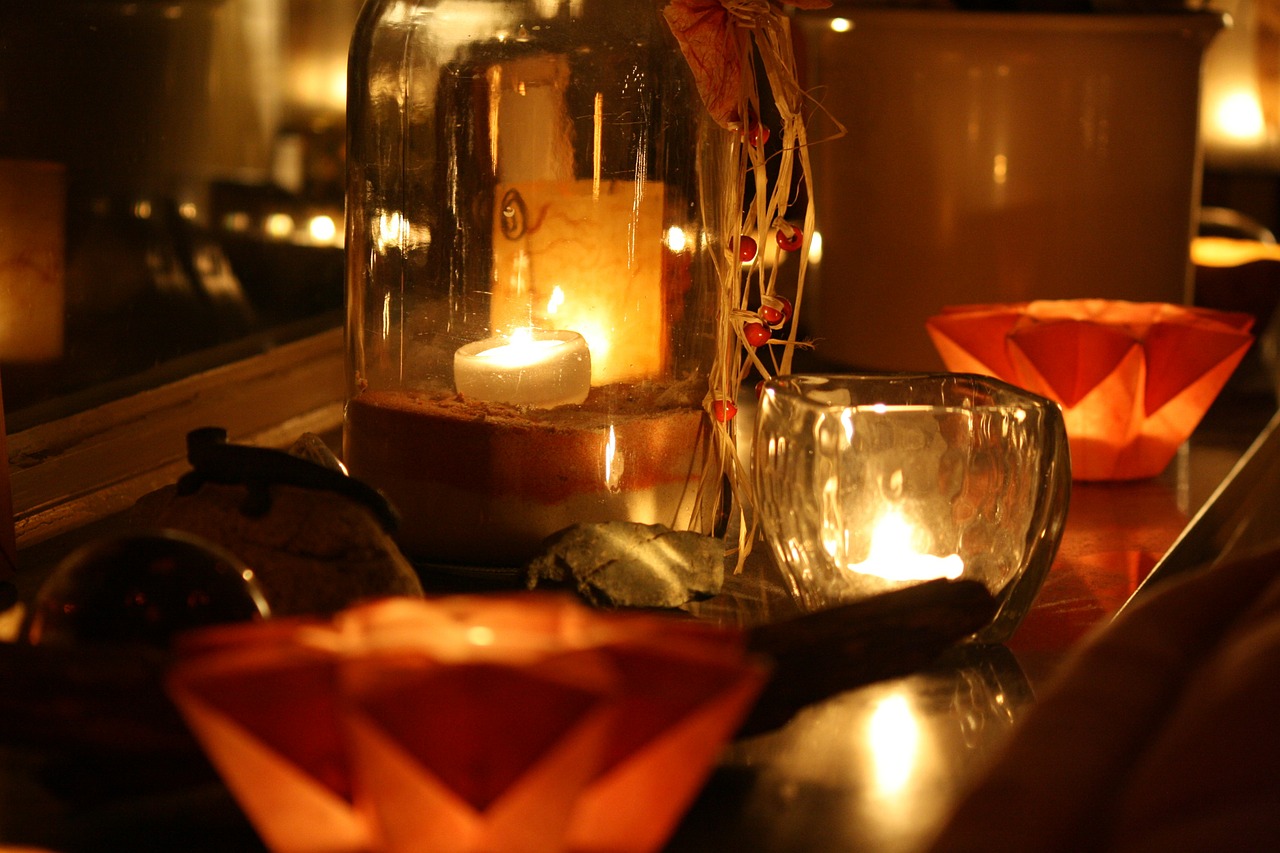 2. Roaring Fires.
Who doesn't think a fire is cozy?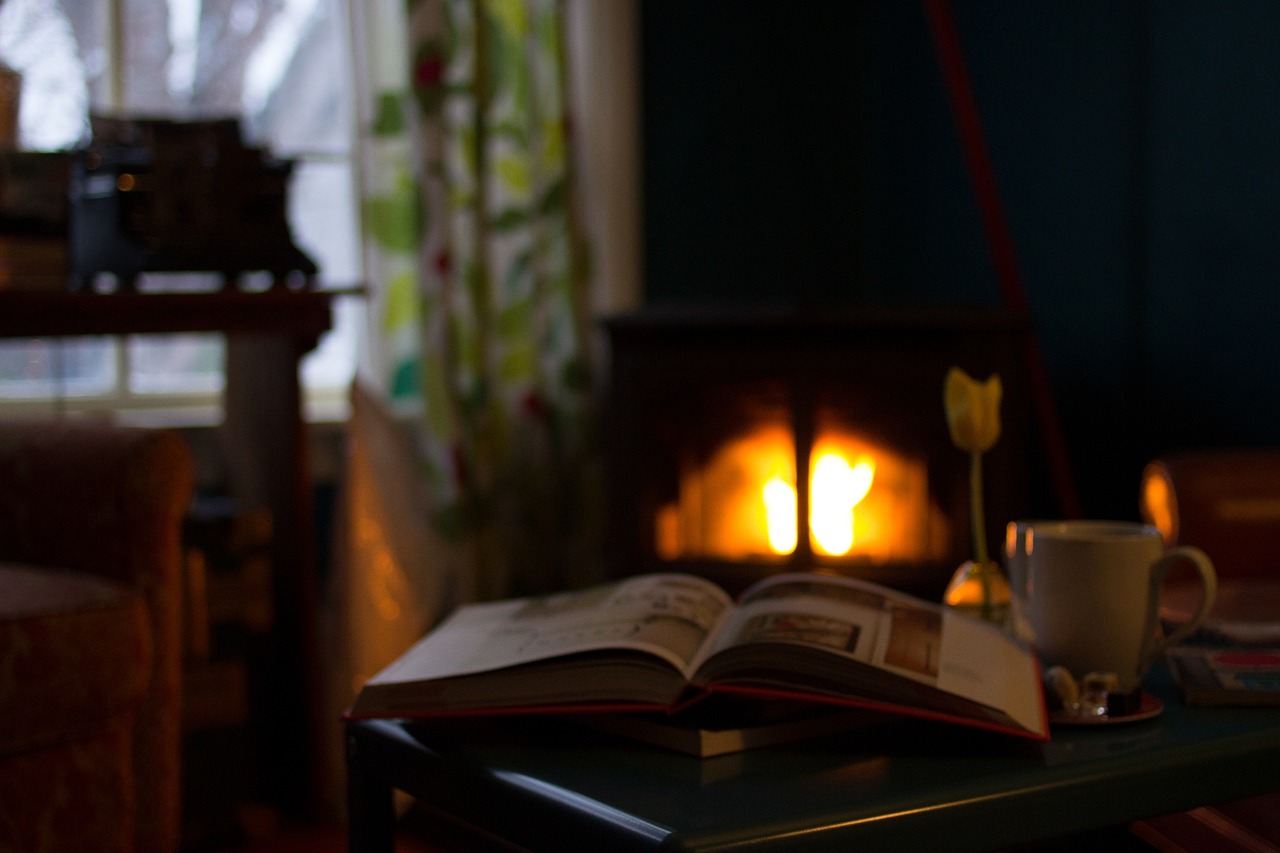 3. Sheepskin Rugs.
They don't have to be real. Faux works just as well. It's all about softness, warmth, and fibers that hug your toes.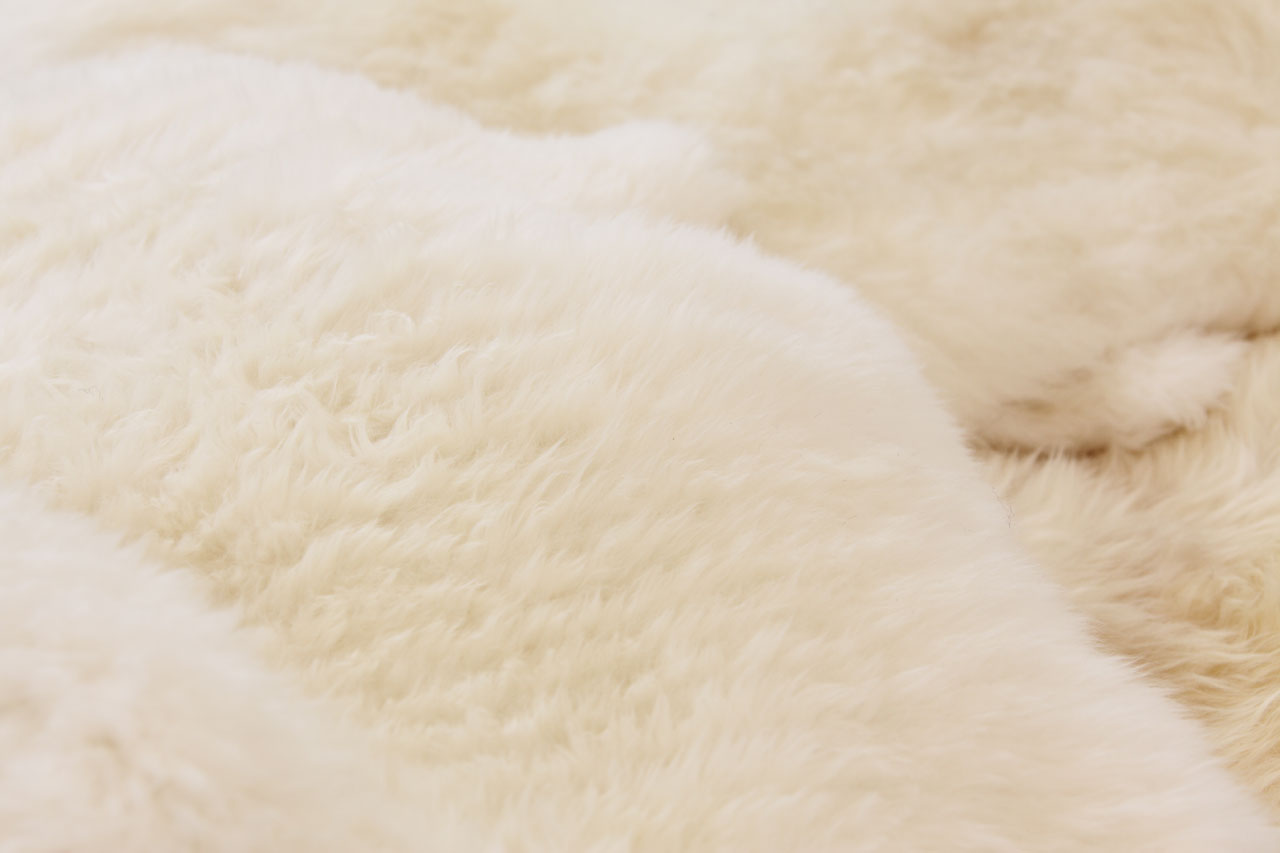 4. A Coffee/Tea Bar.
It doesn't have to be anything fancy. Even just a coffee machine, and a 3-tier pedestal with coffee mugs and all fixings will work. It's a welcoming feature for visitors and enhances the enjoyment of your own daily moments. Visit A Shade of Teal to see how to set up a coffee bar.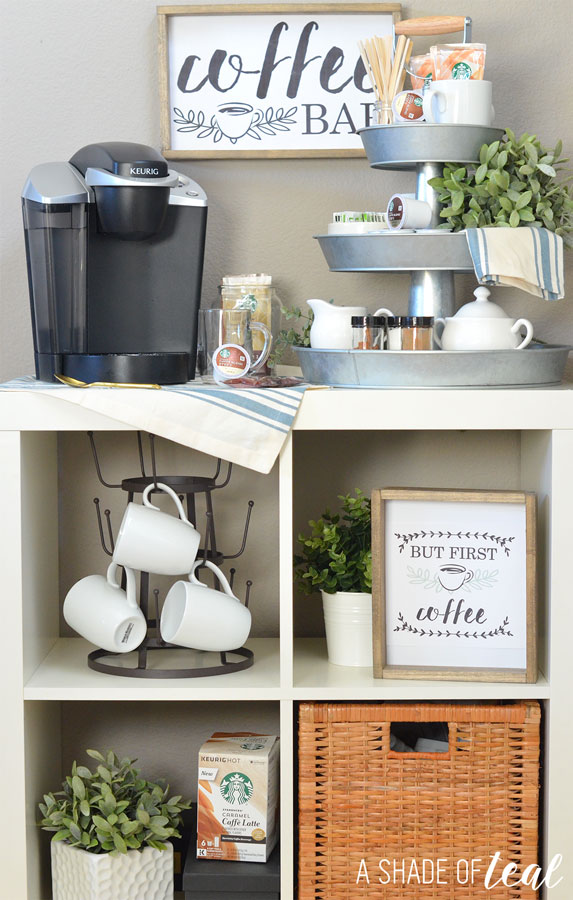 5. White Twinkling Lights
Because winter is long and dark in Denmark, lighting is very important in home decorating. You can add charm and create a nice ambiance by saving your Christmas lights to decorate with year-round, or by investing in some fairy lights.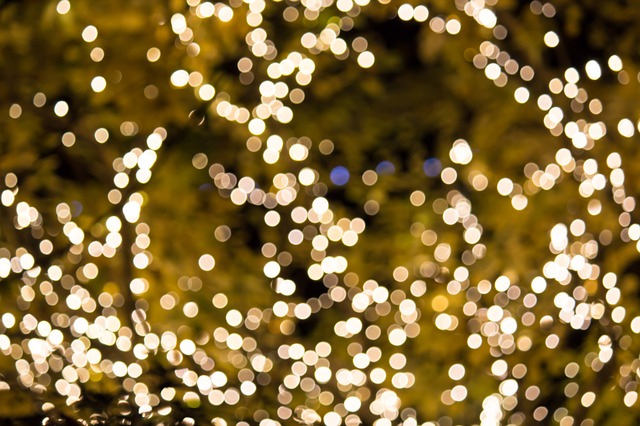 6. Basket of Blankets
Make your guests and family feel welcomed by leaving out cozy blankets in a basket. They'll linger a while creating the perfect opportunity to enjoy time together.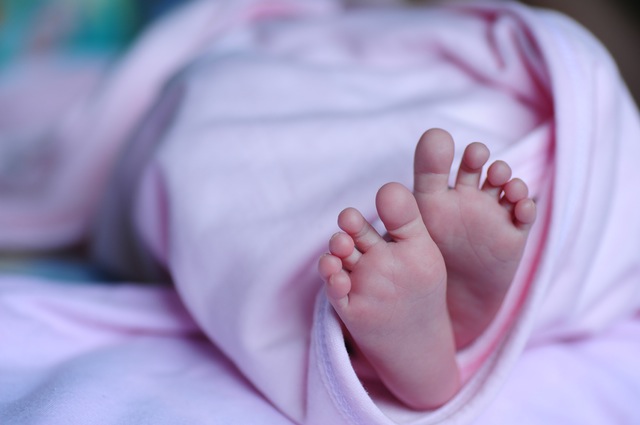 7. Outdoor Treasures
One aspect of hygge is embracing the changing seasons. So, decorating with outdoor treasures, like holly, flowers, shells, and branches (things you'd find locally) is encouraged.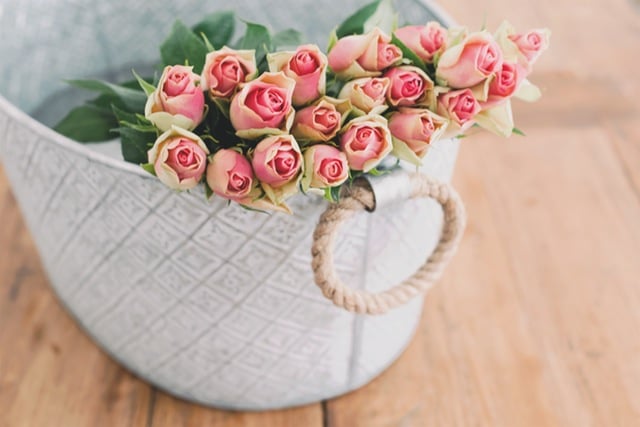 8. Natural Materials
A connection with nature continues with items purchased as stores. Natural materials, like wood furniture and stone finishes, should be included in every room of your house. A tabletop waterfountain is also an option for making a connection with the outdoors. For more ideas, check out 10 Ways to Bring Natural & Organic Elements Into Your Interiors.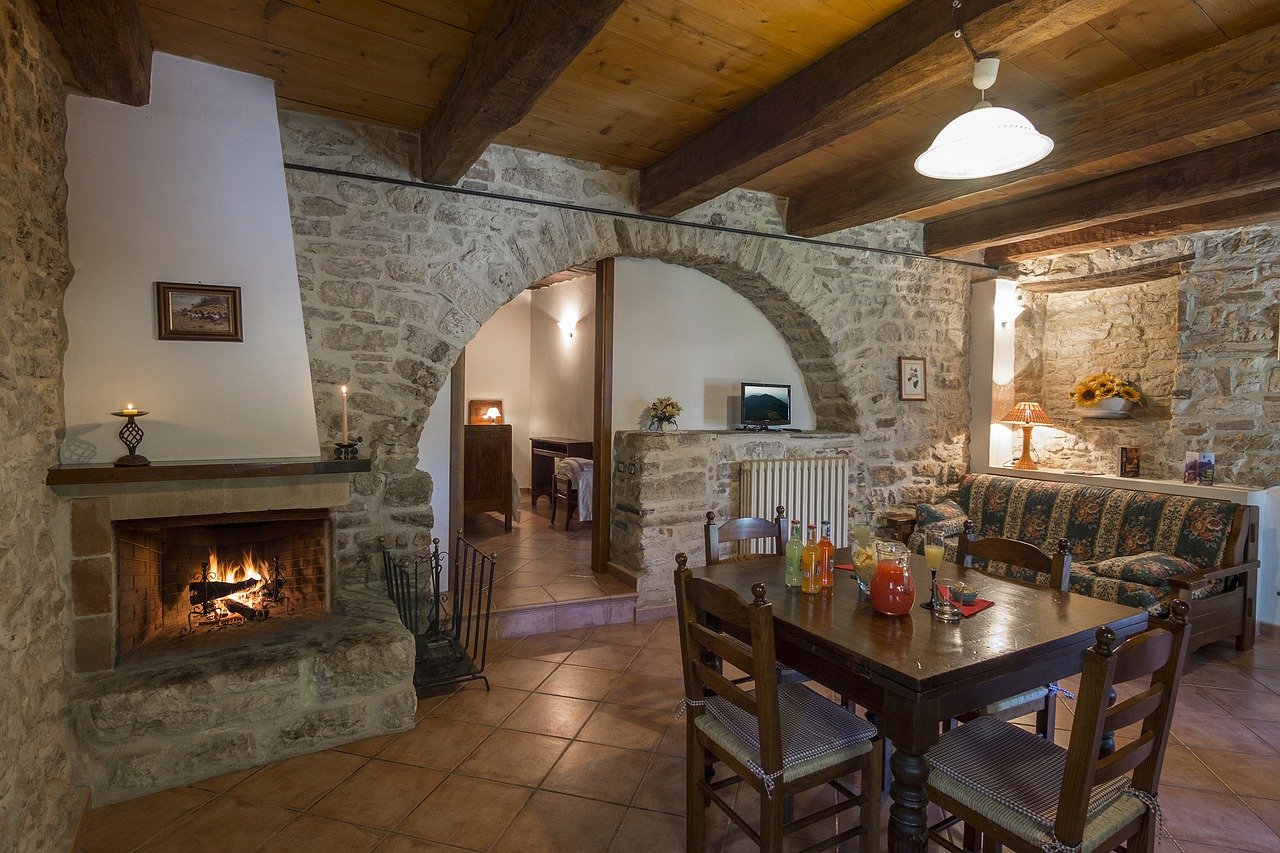 Hygge can almost be ritualistic. To fully benefit from it, you need to make it a daily habit and really immerse yourself in your actions. If your daily ritual is making yourself an afternoon cup of tea, put down your phone and focus on the act of making the tea, the warmth of the mug, and the aroma it produces. Afterwards, you can get back to working or whatever you were doing prior.
In a way, hygge is a bit like meditation. It forces you to be in the moment. As Americans, we force ourselves to focus on so many things at once that we heighten our stress levels to unhealthy ranges. Focusing on one thing can force us to relax, recenter, and improve our overall well-being.
We hope these tips enrich your life. For more ideas on how to incorporate hygge in your life, visit Hygge House, The Little Book of Hygge, and Hello Hygge. Also, check out Hygge Box, a subscription box that will send you hygge inspired items once a month.
Related Posts
[the_grid name="Homeowner Tips"]