If you want to sell your home for the highest price in the shortest amount of time possible, staging is a must. In a study done by the National Association of REALTORS ® (NAR), 31% of real estate agents reported a 1%-5% increase in sale price and 13% reported a 6%-10% increase. Additionally, over 60% of agents stated that staging a home decreased the amount of time a home spent on the market. While some homes may benefit from cosmetic repairs and furniture at a fee, most staging can be done for no or little cost. If you are preparing to list your home for sale, here are 6 no-cost to low-cost home staging tips to improve the results of your sale.
1. Declutter
Clutter makes a room look smaller and when you're trying to sell a home, you want it to feel as spacious as possible. So, remove everything smaller than a grapefruit. If the object is something you need for daily life, hide it. Put it in a wooden box or basket you let sit out, or in a cabinet – anything that will conceal it. If you're truly motivated to sell, then you'll be packing before you know it – so why not get a head start?
2. Depersonalize
Pack up family photos, collections, and keepsakes. If you have a nice family photo hanging on the wall, it's acceptable to leave it in place, as it can give the impression that the property is a good choice for families. But many of these items can be more distracting than beneficial for setting the tone of the home. We once listed a home for a seller who was a supporter of the National Rifle Association. Buyers saw their collection of stickers and assumed the neighborhood wasn't safe. When thinking about what to pack away, consider the impression it will give a stranger.
3. Clean, Clean, and Clean Some More
Once all the extra "stuff" is out of the way, clean everything – and we're not just talking about the stuff that's immediately apparent, like counters and floors. Open windows, open closets, open cabinets…look at the in-between spaces (door jambs, window casings, etc.), because buyers will notice if they're dirty and that can make them question how well the home has been maintained. A deep clean is one of the best ways to leave a good impression.
4. Brighten Up Each Room
Buyers love light-filled homes and shy away from dark properties that feel like caves. The more natural light, the better, so pull back the curtains and throw up the blinds before pictures are taken or showings occur. If your home is lacking windows, a simple change in light bulbs can make a big difference in the impression a room makes. Try upping the wattage/lumens to something that feels more like natural light (5000k-6,500k) and always, always make sure all your bulbs are working.
5. Tidy Up the Exterior
It takes a buyer 15 seconds to form an opinion of your home. The first thing they see is the exterior, so why not make it look as nice as possible. Trim the grass and bushes, edge borders, deadhead flowers, and freshen mulch. Also remove lawn ornaments (sports memorabilia flags, whirligigs, gazing balls, etc.), empty pots, and anything you may be storing outside. Think of it as decluttering and depersonalizing the outside of the home.
6. Pressure Wash the Exterior
Due to our coastal location, it's common for dirt and mildew to build up on home exteriors, decks, patios, and walkways. While pressure washing does cost money, the amount you pay compared to the impression it leaves on buyers is minimal. It makes quite a difference, and we recommend you spring for it if you can. This website will give you an estimate, but we always recommend calling a local business for a true quote.
Conclusion
As you prepare your home for the market, try to assess it from the point-of-view of a buyer. We know that can be hard, especially when you have an emotional attachment to the property but try to step outside of your role as the homeowner. If you're afraid you'll miss something, we recommend asking a friend to do a walk-through and offer an unbiased opinion.
If you're getting ready to list your Wilmington area home for sale, we'd love to discuss your options. We offer all our clients a complimentary staging consultation with a professional home stager. Give us a call at (910) 202-2546 or request an in-person personalized CMA our website.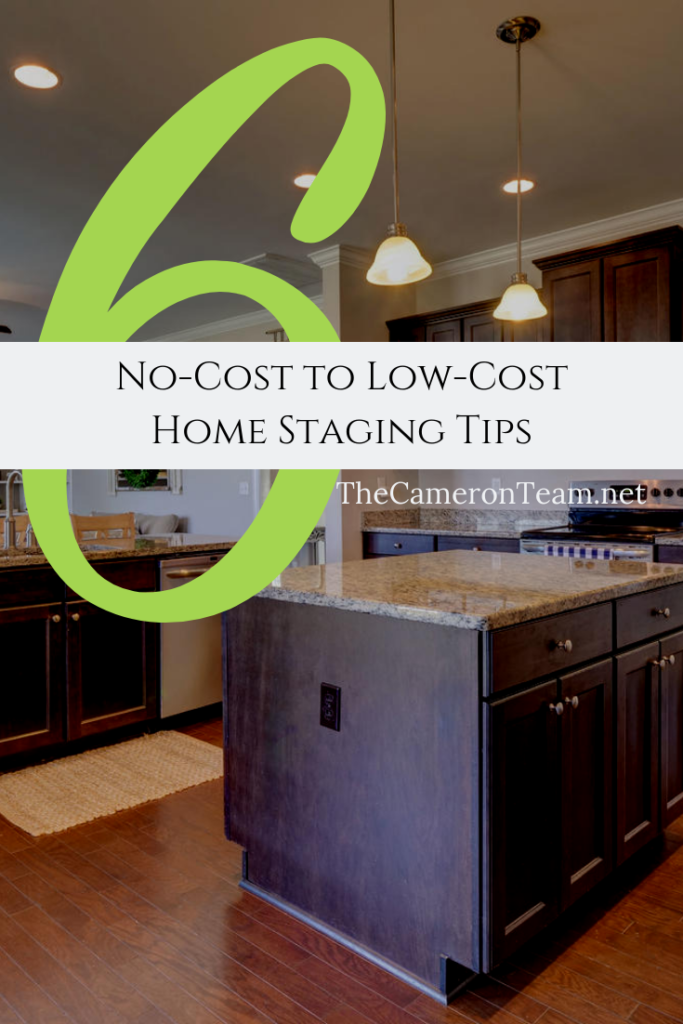 [the_grid name="Home Seller Tips"]