Whether you're looking to update your Wilmington luxury home or are just day-dreaming about what could be, we've compiled a collection of 50 luxury kitchens to help inspire your next remodeling project. They are categorized by common design themes that we see in luxury kitchens. Take a look and let us know in the comments which ones are your favorites.
Antique Cabinets
Want a traditional luxury kitchen look? Go for antique style cabinets. They're not actual antiques, but cabinets made to reflect old world charm, and they are very popular in luxury kitchens. They come in a range of colors and glazes, but the aged off-white/cream seems to be the most popular.











Minimialist Style
Of course, if antique cabinets really aren't your style, consider the Minimalist Style. It's popping up more frequently in luxury homes and is known for its clean lines, reduced hardware, and sleek cabinets. It appears to be the most popular in luxury condominiums.











Dramatic Range Hood
The range hood is a kitchen necessity and an opportunity to add some "wow factor" to your home's style. So go big or…stay at home? Both the size and material can have a dramatic effect on the kitchen. Depending on the kitchen design, metal, stone, and intricate molding are all very popular.










Gorgeous Floors
The perfect floor can really make a room, so don't put any less weight on the choice than your cabinet picks. Blend it well with your other luxury kitchen features and it will help draw everything together into one cohesive style. It may even direct the flow of traffic to other parts of your home. That's when tile and board layouts become very important.











Spectacular Ceilings
Don't neglect anything above normal eye level, because some of the most awe-inspiring luxury kitchens have gorgeous ceilings. Some options are structural, like drop ceilings and exposed beams. Others are finishes, like mirrors and tile. Whatever you choose, make sure the colors blend with the rest of the room's finishes.











Well-Placed Windows
Adding skylights or extra windows can make a luxury kitchen feel more welcoming. It can also be a great opportunity to add a view to the room that is quickly outpacing the dining room as a popular meeting place in American households. Want to keep it interesting? Consider a window shape other than rectangle. Arched, perhaps?











Stunning Light Fixtures
Light fixtures can easily become works of art. Why not choose a conversation piece? Go big or choose a collection of handcrafted pendants. Whatever your preference, make it interesting.










Gourmet Appliances
If you're creating a luxury kitchen, you can't hold back on the appliances. There are brands that specialize in luxury appliance. Go sleek and high-tech or opt for a design that screams opulence. All of them are truly impressive.










Want to see more ideas for your luxury renovation? Visit our Pinterest board – Luxury Kitchens. Don't forget to comment with your favorites!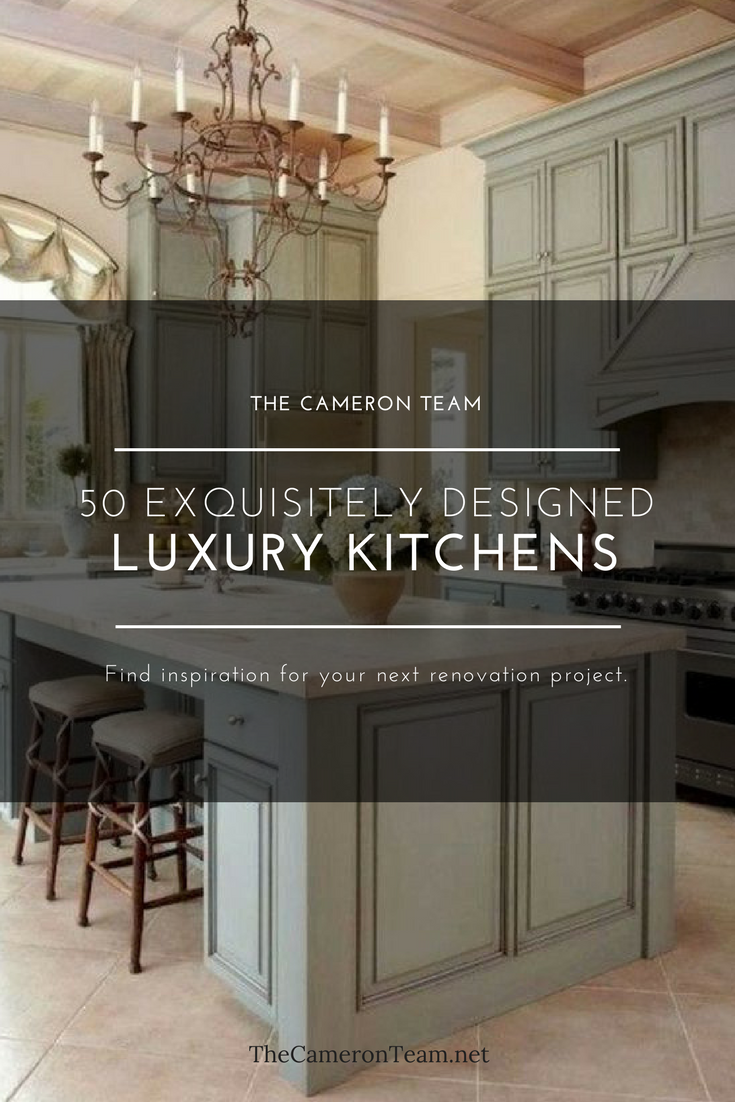 [the_grid name="Homeowner Tips"]